The Overlook
Residential development in downtown Knoxville has taken many forms in recent years, but the concept behind The Overlook, 600 W. Hill Ave., has proven to be a unique one. The 10-unit condominium building, completed in late 2020, embodies an architectural philosophy that the developers refer to as a "vertical neighborhood."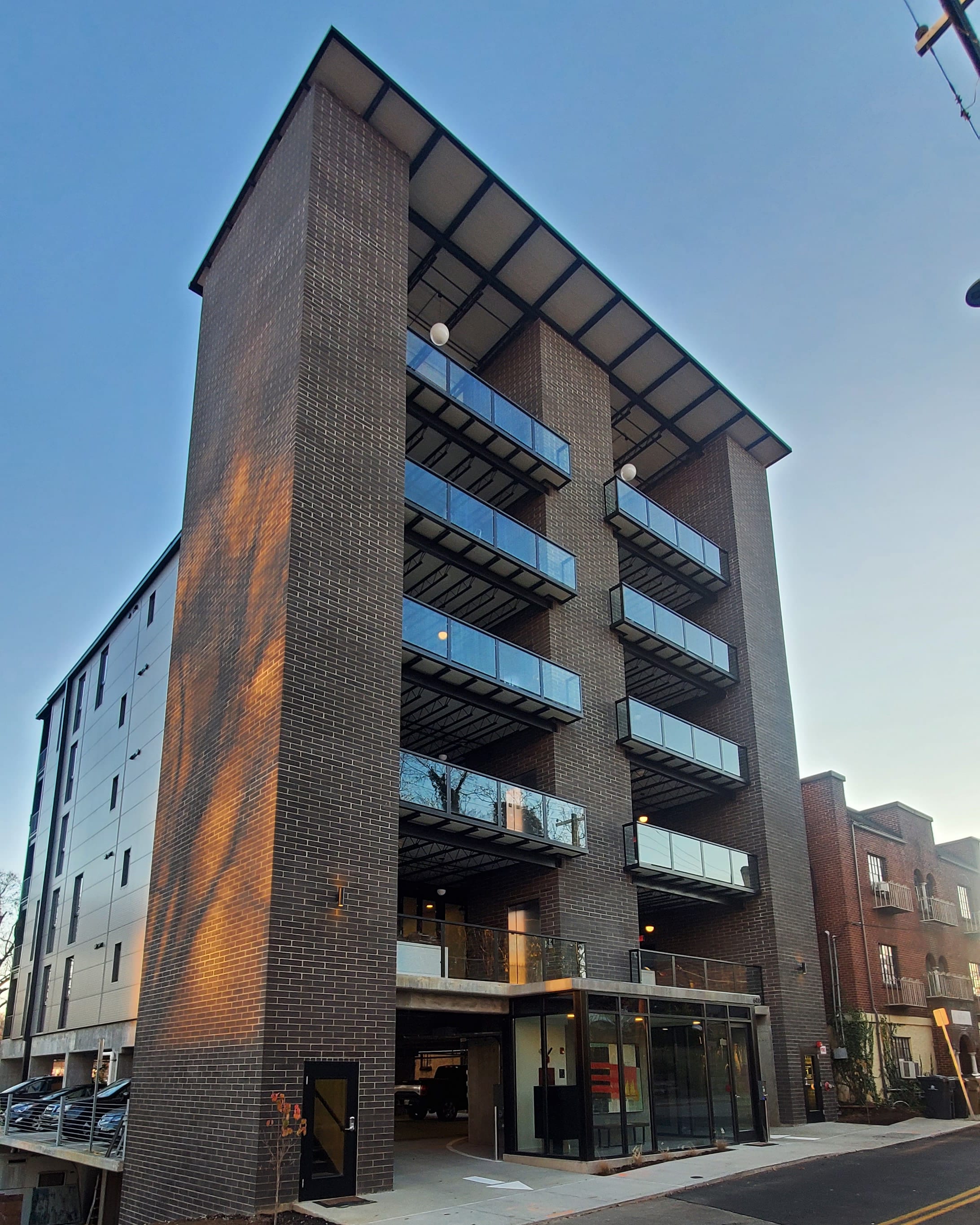 The concept made use of a fairly small tract of land—only 120 by 60 feet—and created a true infill urban residence that relies on vertical integration, as opposed to horizontal, to create a cozy neighborhood feel.
"When you look at the population trends for the next 50 years, you have to be able to create density for people to live in. Suburban sprawl is not sustainable," says developer Joshua Wright, president of the Knoxville firm Architects Wright. "With The Overlook, we took some of the best lessons learned from suburban development—like sidewalks and front porches—to create a sense of community."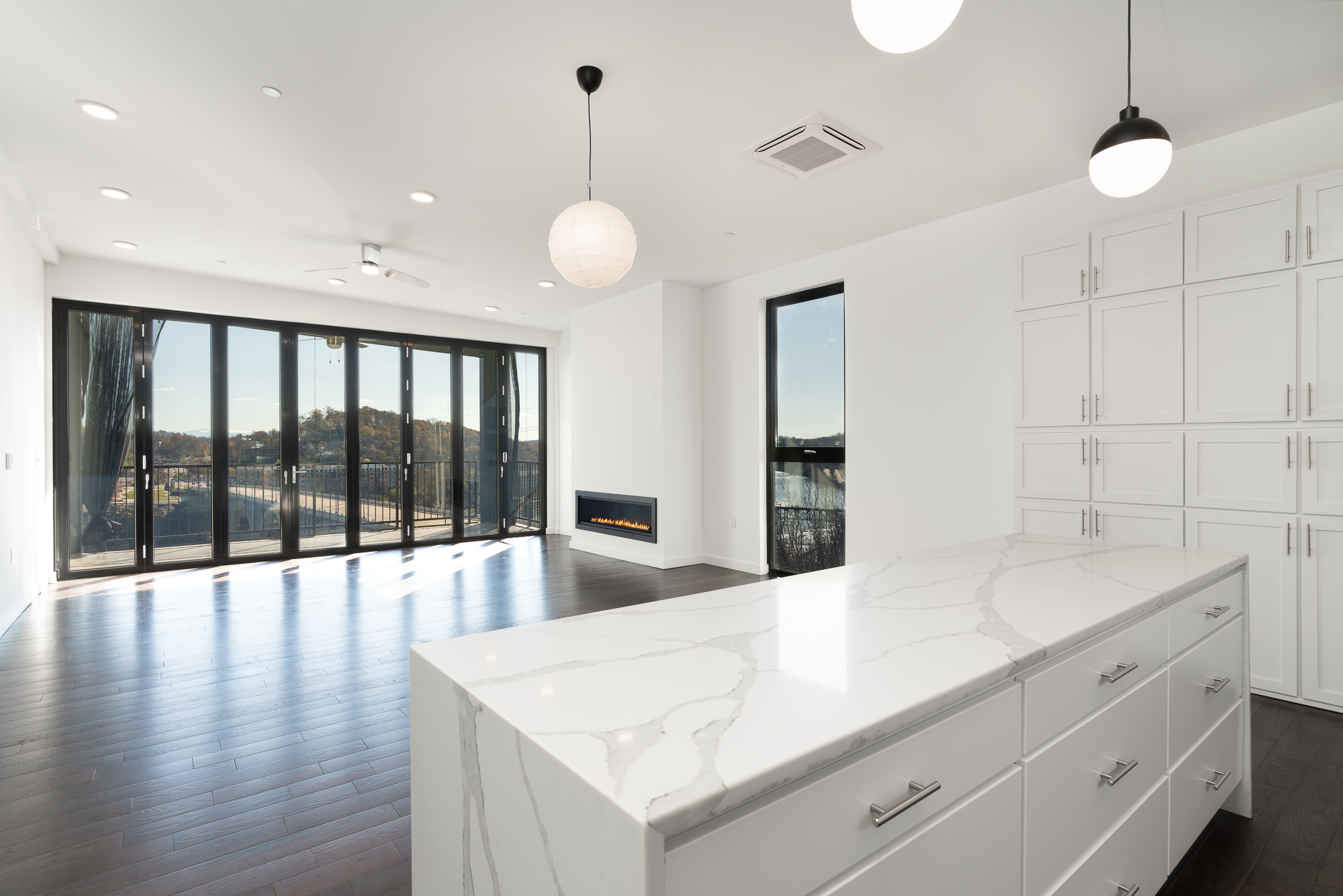 The six-story building functions as a public streetscape, allowing residents to enter through an elevator located on the Hill Ave. end of the building. The elevator then opens up directly onto each respective homeowner's street-side porch/balcony to help create a more closely knit sense of community through interaction with fellow residents and passersby below. Each unit's floor plan provides increased privacy as it progresses farther away from the street.
For Wright and his team, downtown Knoxville provided the ideal climate for such a project. The site, a one-time parking lot, provides walkability to the University of Tennessee, the waterfront and Market Square.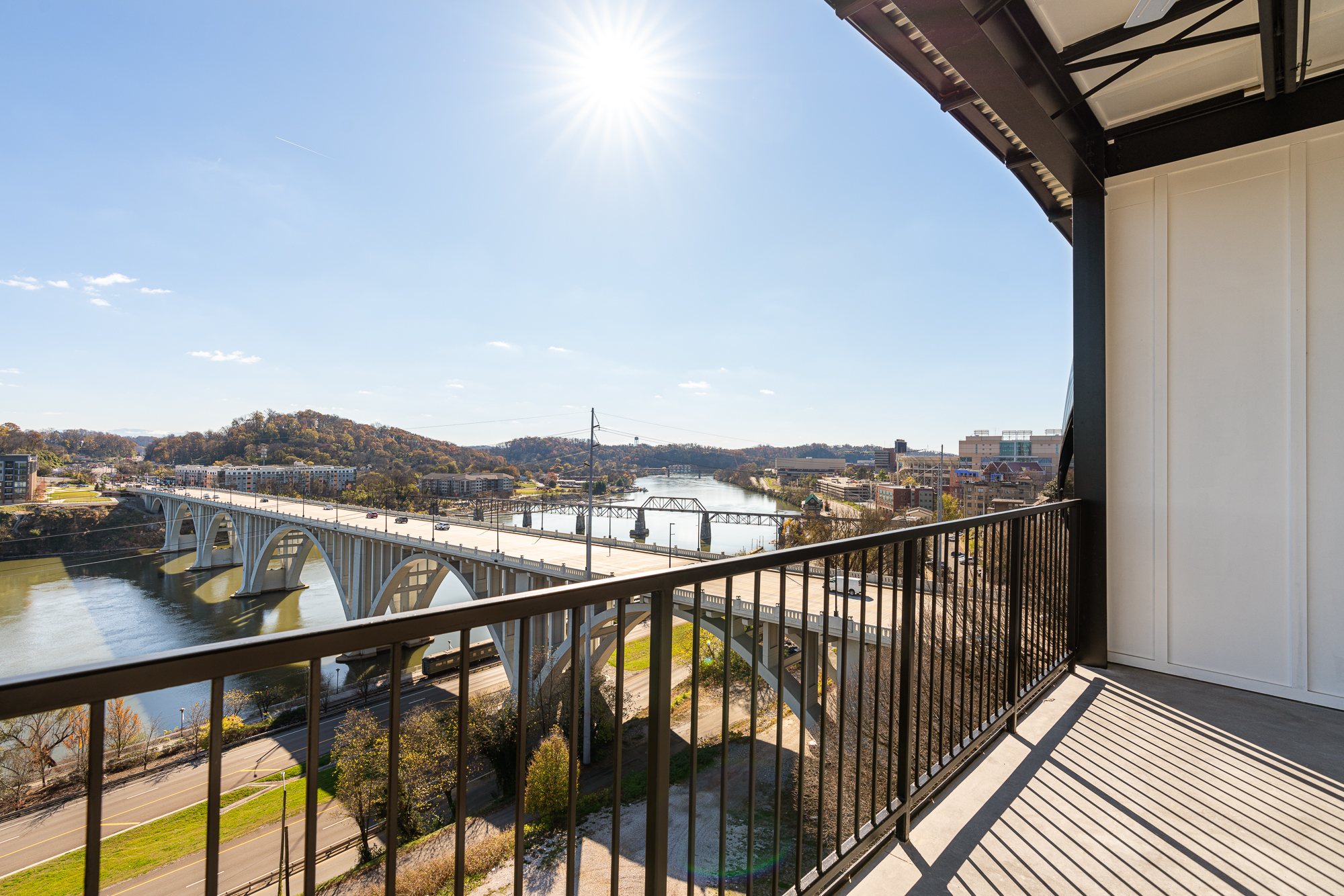 "There's a lot of energy in the city right now," Wright says. "For us, Knoxville is home, and we wanted to do good work in it. This is our little piece of a big city, but the whole community is building something downtown."
He cites an economic and market stability in Knoxville that many comparable cities in the region don't have. He specifically refers to the presence of large institutional employers that help the city avoid drastic swings in employment and real estate.
Wright still sees room for growth in the downtown residential space. He hopes that in the future, developers will find a way to bring not just luxury projects but also more affordable housing alternatives to the downtown footprint.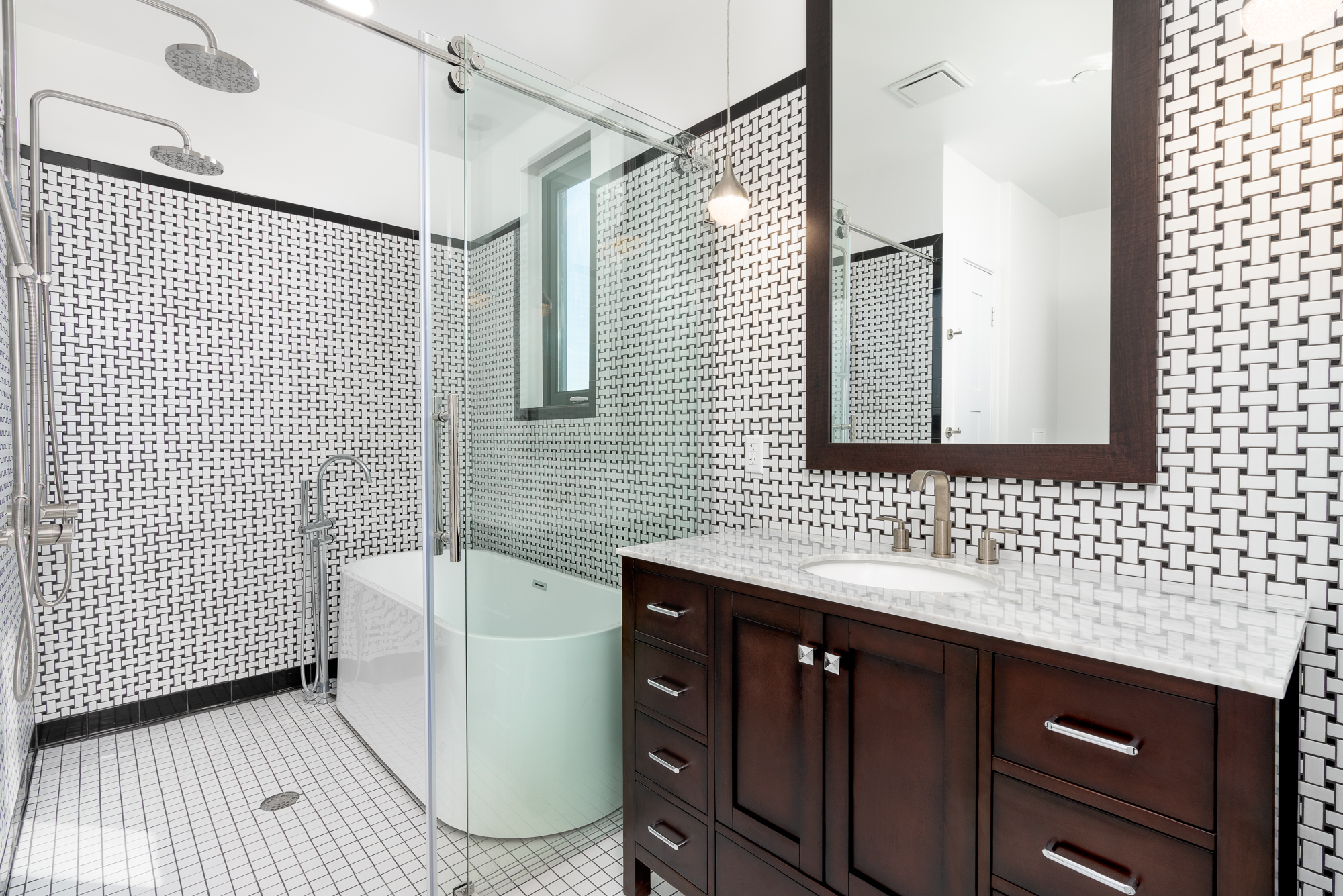 "If you design buildings that people enjoy being in, they're worth more to the residents and to the community," he says. "We've tried to add the most value by creating something that's exciting to live in."
Each of The Overlook's 10 units has a 1,650-square-foot, shotgun-style floor plan with two balconies, for a combined 450 square feet of outdoor living space plus outdoor bar/bike-storage unit. A fully retractable glass wall opens the entire living space to Knoxville's natural beauty. Floor plans offer either two or three bedrooms, two bathrooms and a laundry closet.
Learn more about other recent projects contributing to the growth of Downtown Knoxville.