State Supreme Court Site
Downtown Knoxville has a long and rich history, much of which is reflected today in the preservation of its buildings and architecture. Fortunately, commercial developers with an eye on future growth have found a way to bring vibrant new projects to the downtown footprint without sacrificing the influences of the past.
A prime example is the former State Supreme Court site at the corner of Cumberland Avenue and Henley Street. Dover Signature Properties of Knoxville partnered with Nashville-based Bristol Development to transform the 1950s-era Supreme Court building and adjacent office tower into flexible-term apartments. And what previously served as a parking lot for the property is the site of the brand-new Church + Henley mulitfamily development.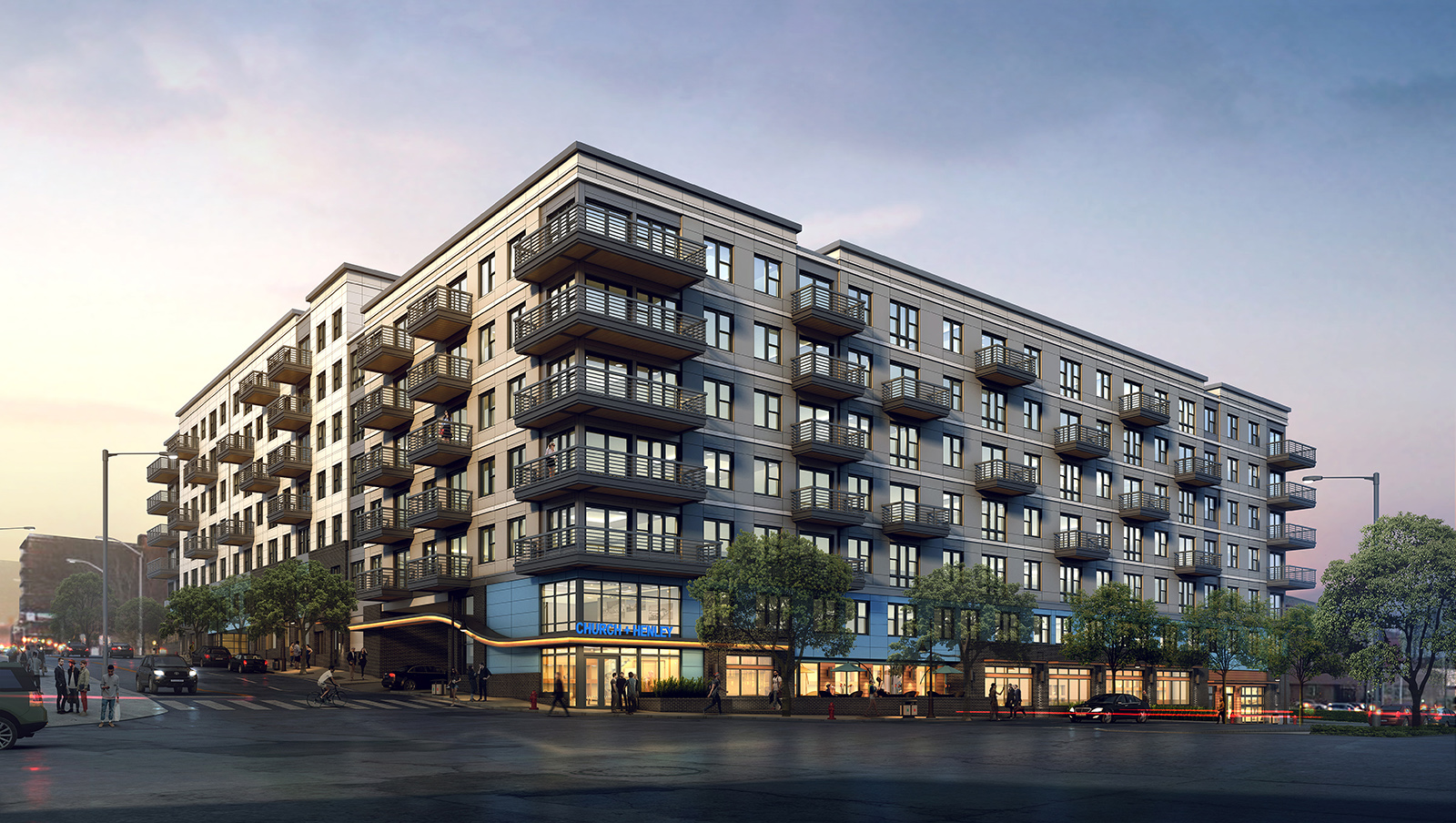 The $76 million projects brings new life to an entire city block that had been neglected or underutilized for decades. Developers broke ground in May 2019.
"The Supreme Court site was in the center of a vibrant, growing, urban setting," says developer Rick Dover. "That compelled us to come up with the highest and best use that could be supported." For Dover and his partners, all indicators pointed toward the residential sector. "Any good developer looks at what needs are unmet and figures out the locations to meet those needs. We thought the market could support more residential."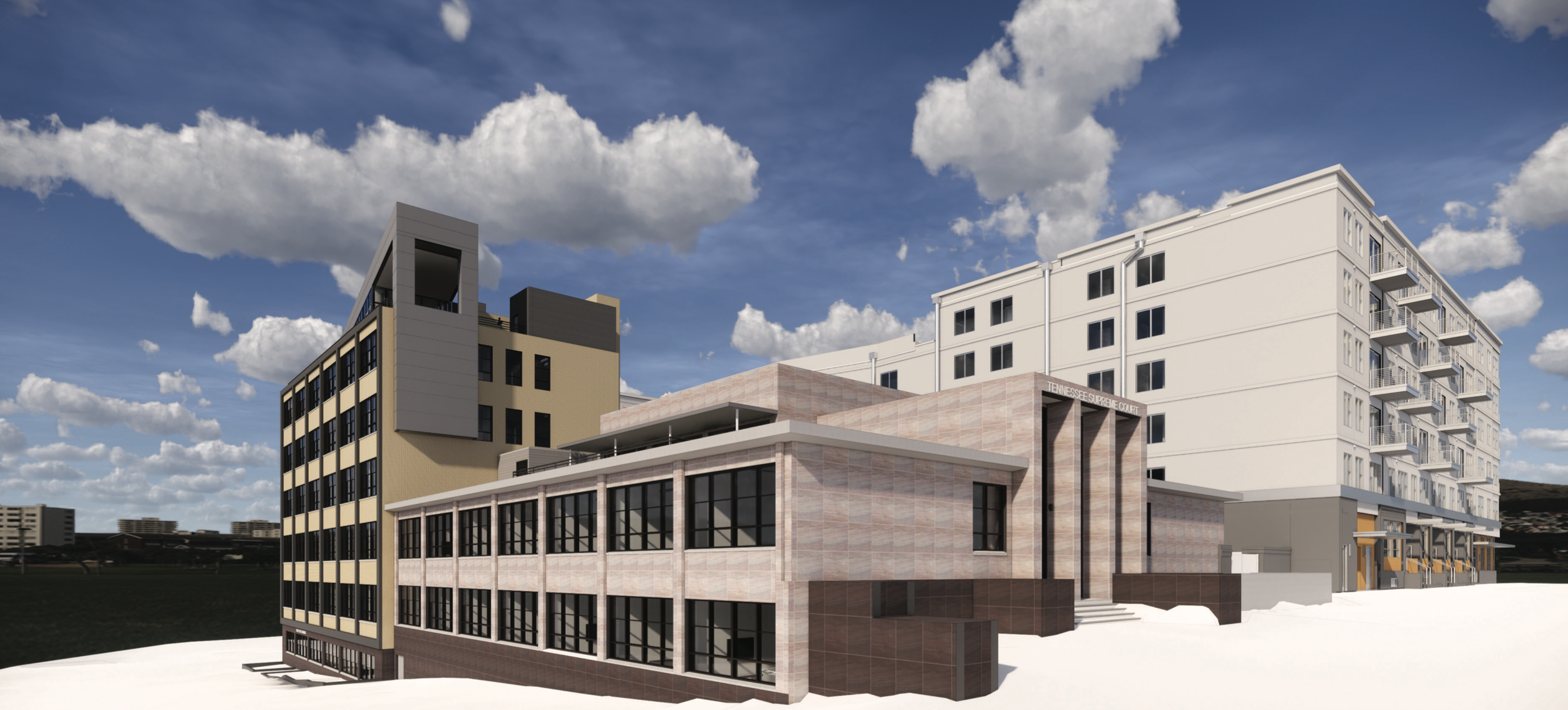 The art deco, marble-fronted exterior of the Supreme Court building has been restored and preserved, with the exterior of the adjacent six-story office building modified to feature a brick veneer with more use of glass and balconies. Inside, 63 units are configured to provide a variety of flexible rental options, from overnight to short- and long-term rentals. The floor plan includes studio, one- and two-bedroom layouts as well as a 3,800-square-foot penthouse. Each furnished unit includes bathrooms, living area and kitchen.
"We wanted to maintain the character of the building but also modernize it," Dover says. "We were respectful of the architecture but adapted it to our use."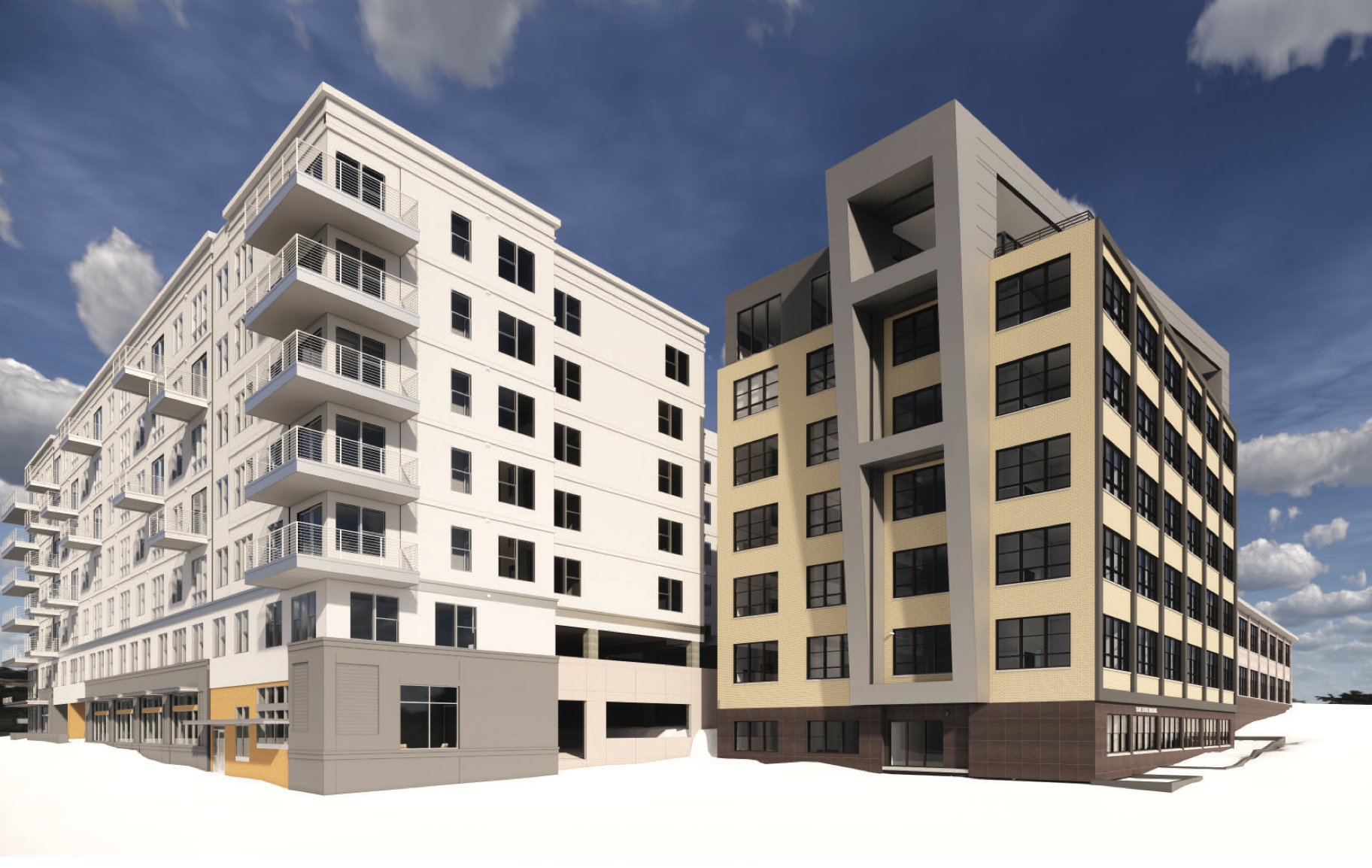 The eight-story apartment complex offers 237 units with an impressive number of onsite amenities: coffee shop, bike shop, outdoor dog park and pet spa, 24-hour package receiving and sending center, wellness and fitness studios, pool, outdoor kitchens and media center. The eight floors include two levels of subterranean parking for residents.
The City of Knoxville purchased the site from the state in 2015, and in turn, Dover and his partners purchased it from the city the following year for $2.6 million. Developers took advantage of a PILOT (payment in lieu of taxes) agreement that froze property taxes on the property at the $2.6 million basis for 25 years. The completed project will add more than $1 million annually to the city and county tax base and create hundreds of new jobs.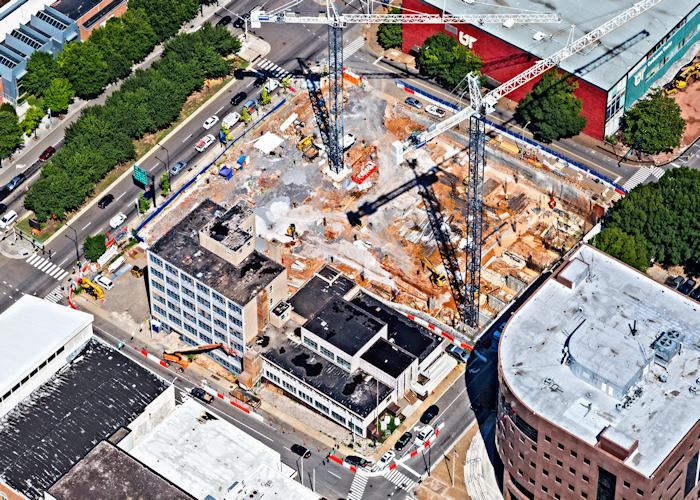 Dover's company has been successful in the past with similar residential projects in and around the central downtown district, all of which involved renovation and repurposing older buildings, including Hyatt Place (formerly the Farragut Hotel) and Knoxville High Apartment Living.
"It's not just what can you pay for the property and how big a building can you build and get out of here," Dover says. "It's very nuanced in terms of different types of mixed use, density and creation of public spaces."
Learn more about other recent projects contributing to the growth of Downtown Knoxville.