Free Parking in Downtown Knoxville
Visiting Downtown Knoxville just got a bit easier!
Starting August 2, eleven on-street metered parking spots will be converted to free 15-minute parking spots. This will make it easier for Downtown visitors to pick up to-go food and take care of quick errands.
The "Downtown Stop-n-Go" spots are located at Gay St and Wall Ave, Gay St and Union Ave, the 700 block of Gay St, Central St and Willow Ave, Union Ave and Market St, Clinch Ave west of Market St, and Church Ave and Walnut St.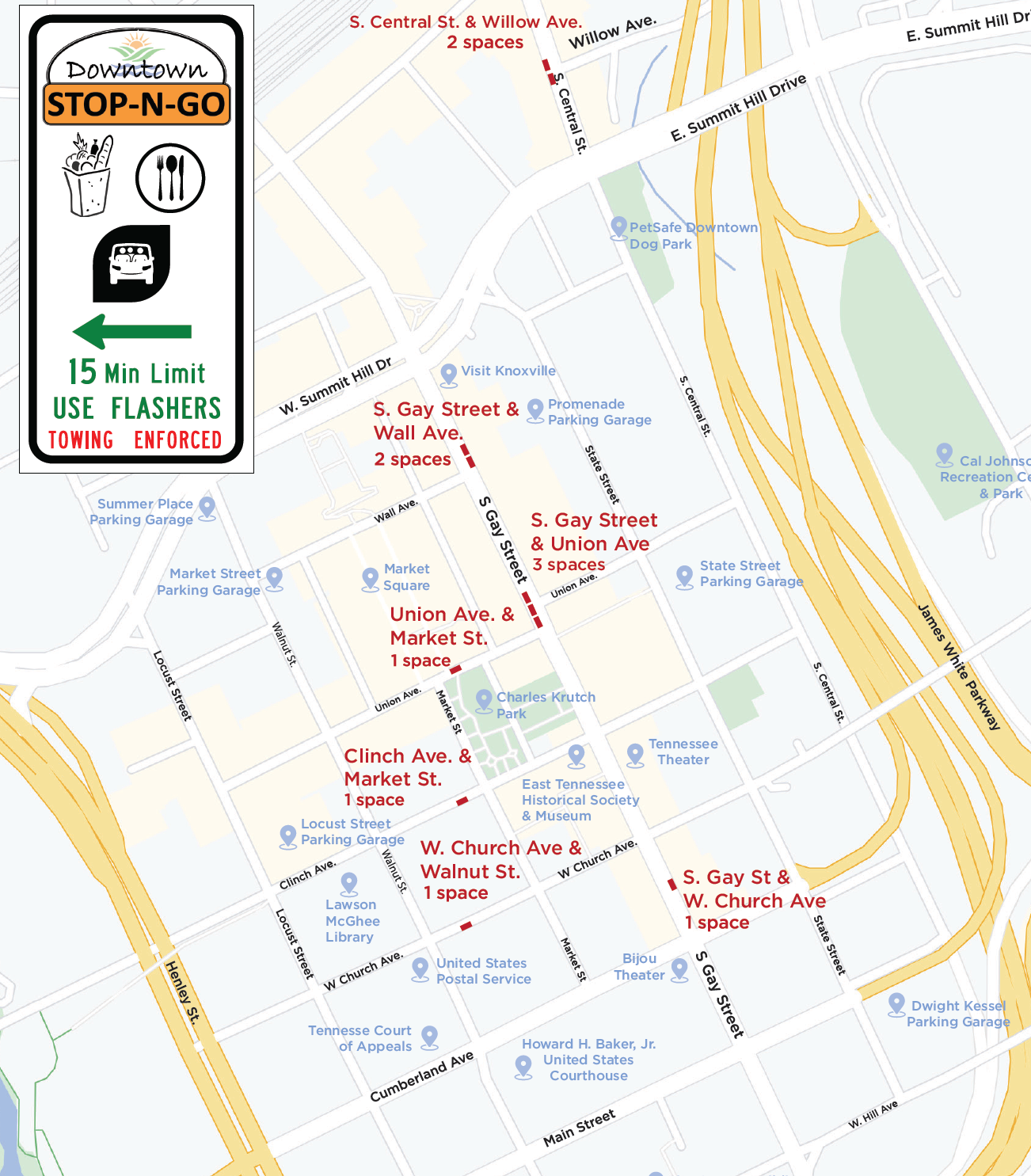 Downtown offers over 10,000 public parking spaces, including 5,000+ free nights and weekends, plus several lots free 24/7. On-street metered parking is typically $1.50 an hour, with a two-hour limit. Normal weekday rates in city-owned garages is $1 an hour.
The next time you're looking for a spot, check out the real-time parking info at the "Live Parking Availability" tab at the top of this page.