Pet-Friendly Travel in Downtown Knoxville
Downtown Knoxville, Tennessee goes above and beyond to make your dogs feel right at home. Discover our pet-friendly travel tips and favorite stops when traveling with pets. Your furry friends will have the best weekend of their lives filled with pup cups, treats, new toys, beer gardens, and even a unique spot to brunch alongside their owners! 🐶
Pet-Friendly Hotels
Bring your best pups along to enjoy a nice stay in the heart of Downtown Knoxville. There are several pet‑friendly hotels in the downtown district, which is a walkable 0.67 square miles. There are 5 unique districts to explore on foot: Market Square, Gay Street, The Old City, World's Fair Park, and Volunteer Landing. Many businesses place water bowls outside their stores and cafes, so pets can stay hydrated. Plus, they are welcome in most shops and tons of patios!
Eat & Drink on Pet-Friendly Patios
Within the Downtown Knoxville district, there are 40+ pet‑friendly patios. Take your pick from a variety of food and drink options, from Pour Taproom in the Old City to Babalu on Gay Street to Calhoun's on the River and so many more. There's one restaurant that even has a dog‑only menu. Keep scrolling to see!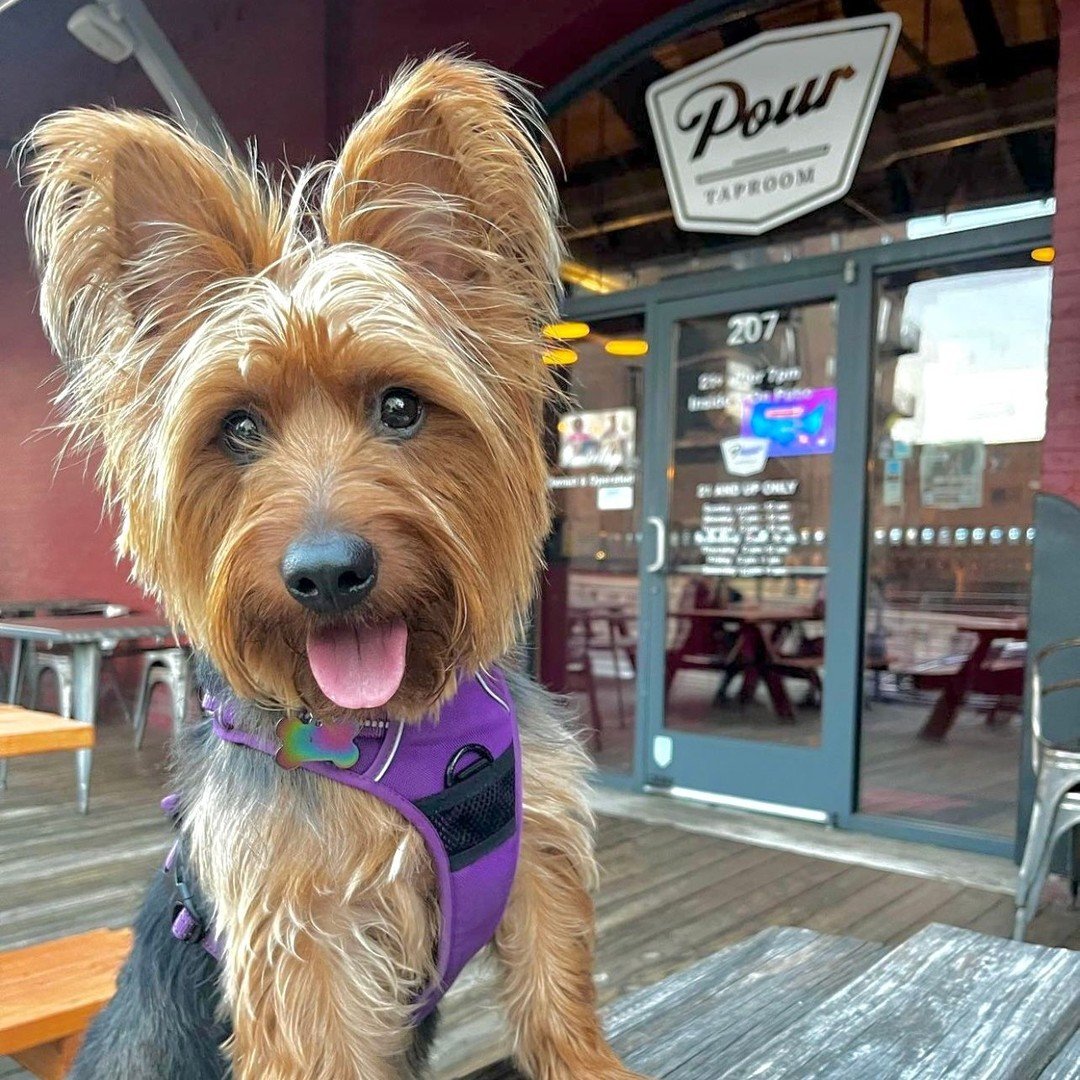 Photo Credit: @865cookiemonster
Tupelo Honey's Bone Appetit Menu
This may be the cutest thing we've seen! Brunch alongside your furry friend at Tupelo Honey — ask for the Bone Appetit Menu. With options like Ruff Day Remedy and Bow Wow Bowl, your pupper is bound to eat good right alongside you. 🥯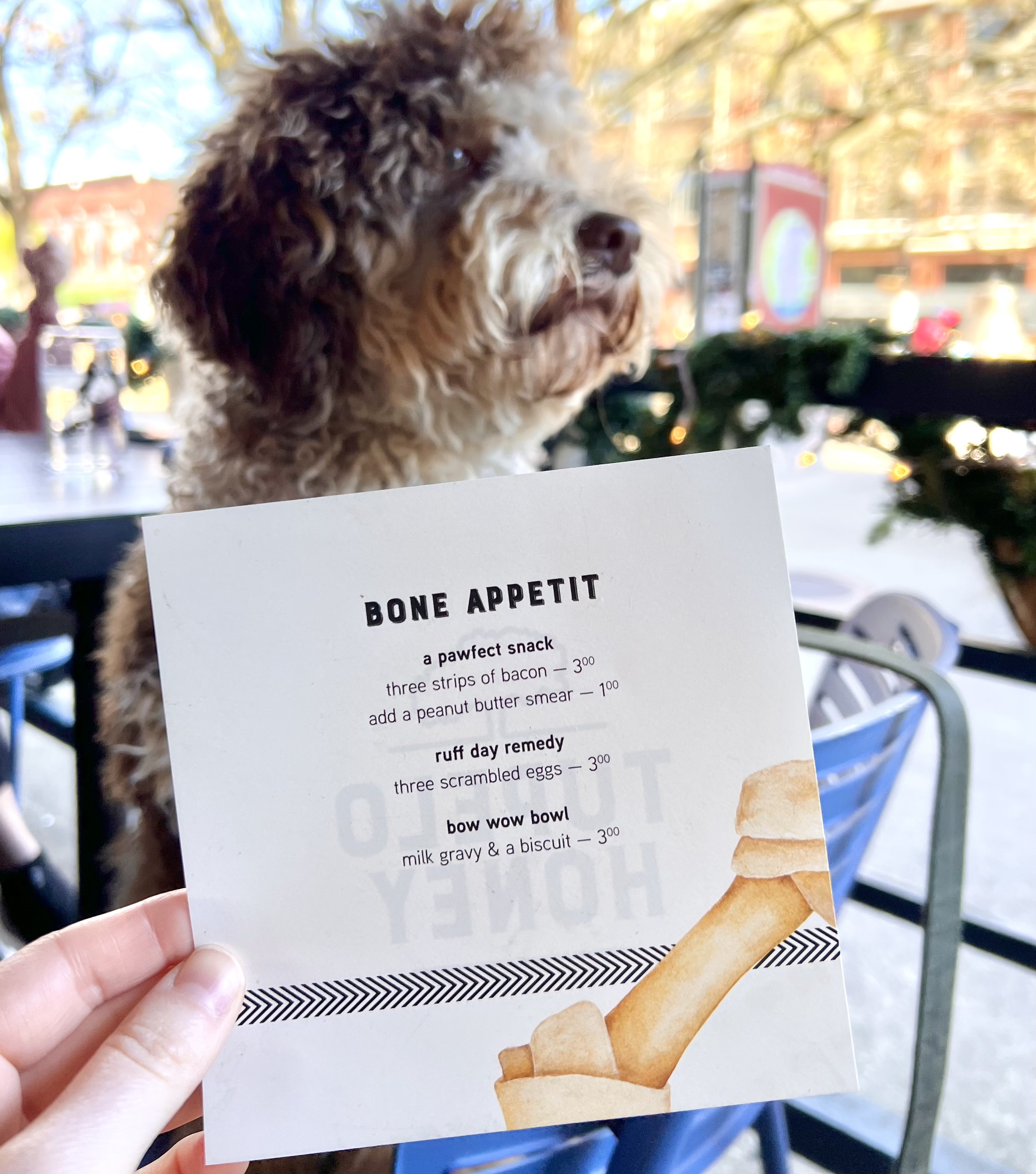 Pup Cups
You'll find lots of pup cups at local businesses — and even more employees ready to love on your dog. Stop by K Brew, Ham'n Goody's, Cruze Farm, Starbucks on Gay Street, and more, for a delightful cup of whipped cream.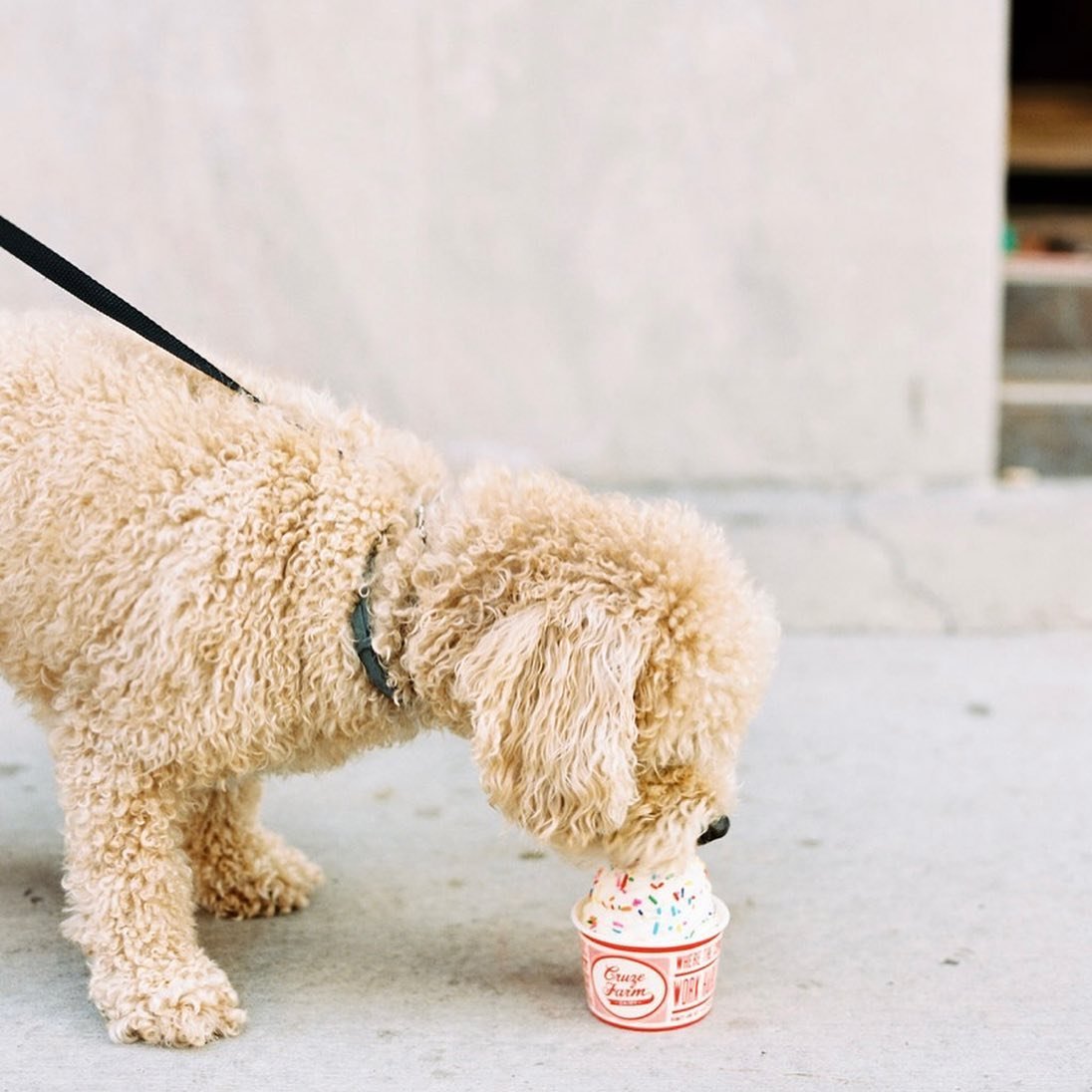 Shop for Your Pets
A trip to CitiFid‑O on Union Ave (around the corner from Market Square) is a must. It's a premium pet provisions store with tons of toys, harnesses, treats, health and well‑being supplies, and pretty much everything your dog needs! 🧸 Another great store for humans and dogs alike is Mast General Store on Gay Street. Every employee will love on your dog like it's their own, while having treats handy. You can purchase birthday cake mixes, outdoor gear, and other items for your pet.
Merchants of Beer (MOB)
Merchants of Beer is a craft beer bar with an extensive outdoor beer garden that's always filled with dogs making new friends! Human owners can enjoy a local brew while their dog lets some energy out.
PetSafe Dog Park
When your dog needs to let some off‑leash energy out, the PetSafe Dog Park is the place to go. Located in the Old City, it's a quick walk away from each of the pet‑friendly hotels. There are two areas: one for big dogs and one for small dogs.
Need more convincing? Just look at these good dogs having a good time in Downtown Knoxville, Tennessee!