See the Summer Mural | 2023
Outdoor
Around Town
Summer
The Downtown Knoxville mural signals a change in the season, and we're so excited to bring you the latest edition!!
In celebration of the 20th season of the Market Square Farmers' Market, the new mural in #StrongAlley is a beautiful summer sketch incorporating farmers' market elements and fresh produce. It illustrates growth and harvest with chicken and eggs, cherry tomatoes and blooms, and squash and blossoms. We love it!
The 2023 summer mural—part of Dogwood Arts' Art in Public Places Mural Program—is the 15th in the series by artist Megan Lingerfelt.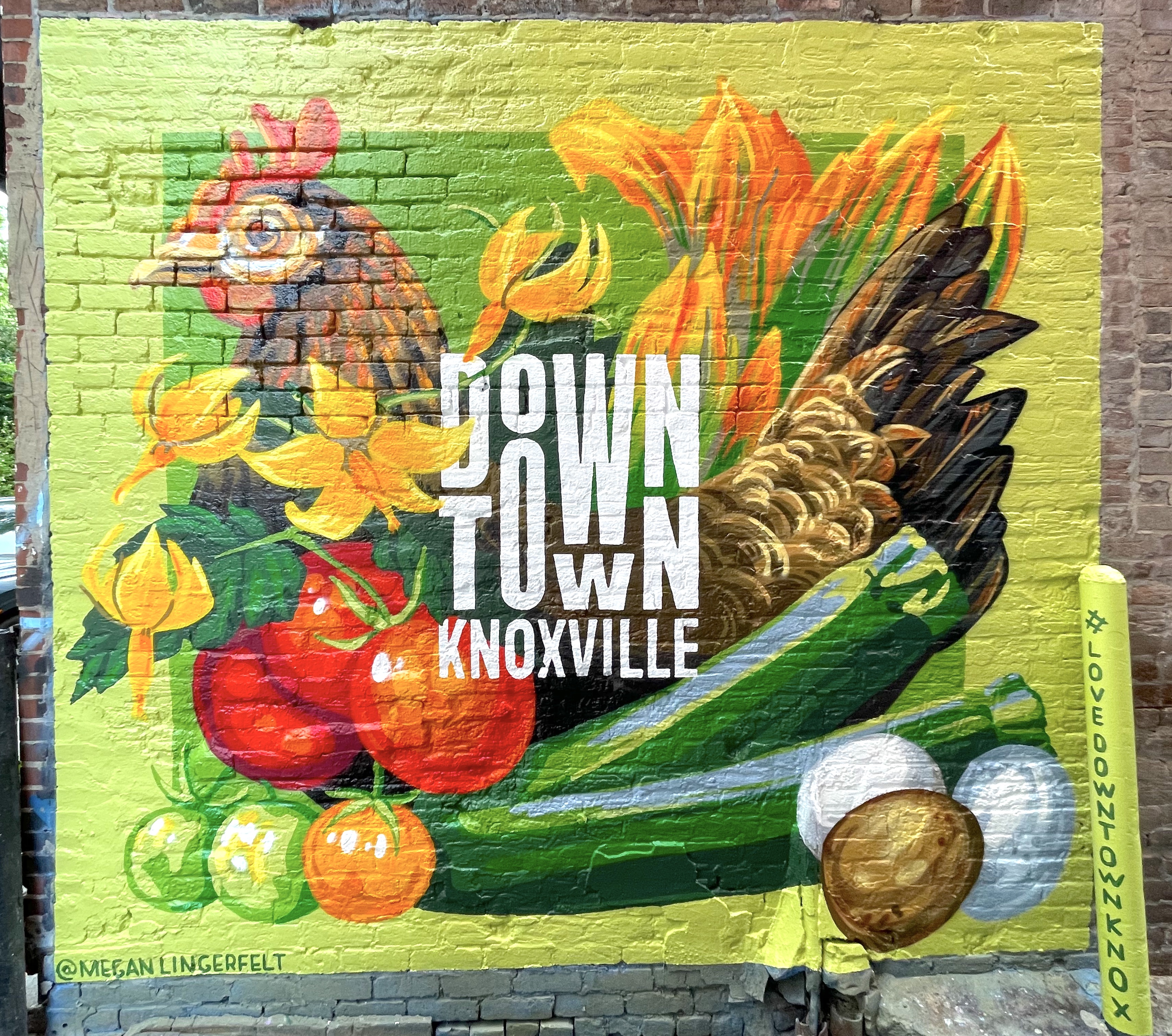 The seasonal mural serves as a fun photo backdrop for both residents and visitors celebrating the changing seasons. It's located at the south end of Strong Alley, between Market Square and Gay Street (near local favorite Coffee & Chocolate).
Grab your photo with this mural the next time you're in Downtown Knoxville. Upload it here, or tag us on Instagram with #LoveDowntownKnox. Check out a few of our favorites in the gallery below.
See you downtown for a busy summer!