Embassy Suites by Hilton
The transformation of downtown Knoxville in the last 15 years from a stagnant urban area to a thriving commercial and residential center has been remarkable. Especially notable is the fact that downtown developers have largely been mindful of the city's history and architecture in undertaking their revitalization efforts. Yes, there's been new, ground-up construction, but commercial developers have done an admirable job of preserving existing structures in bringing change to downtown.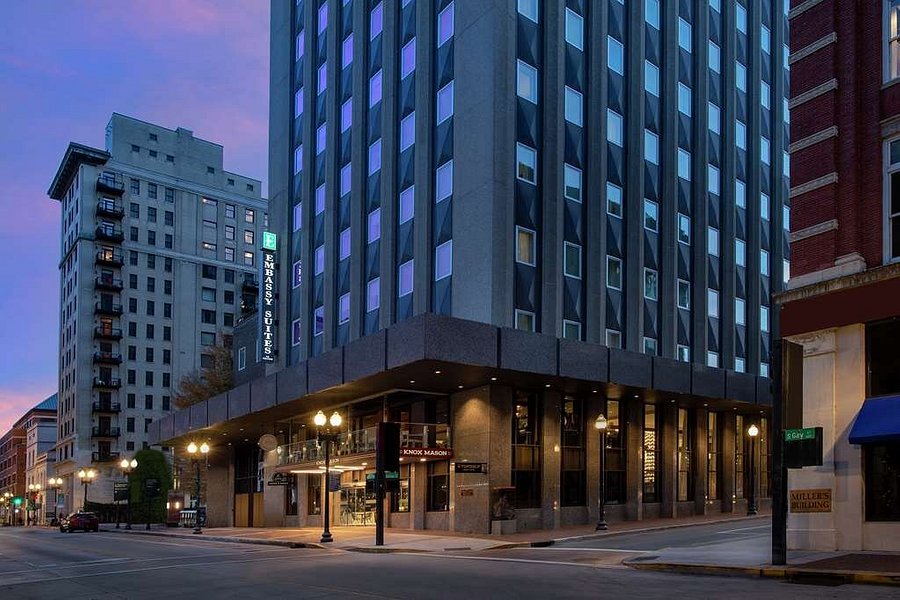 One shining example of that approach is Embassy Suites by Hilton, located at 507 Gay Street. The 13-story Conley Building, once headquarters to a national bank, is now an upscale, 177-suite hotel.
According to Alpesh Patel, owner of the Kana Hotel Group, who developed and operates the venture, extensive renovation went into getting the property ready for its reopening as an accommodations provider in 2019.
"We purchased the property in 2017 and spent an entire year just doing demolition work on the interior," Patel says. "That was with a hundred employees working every single day."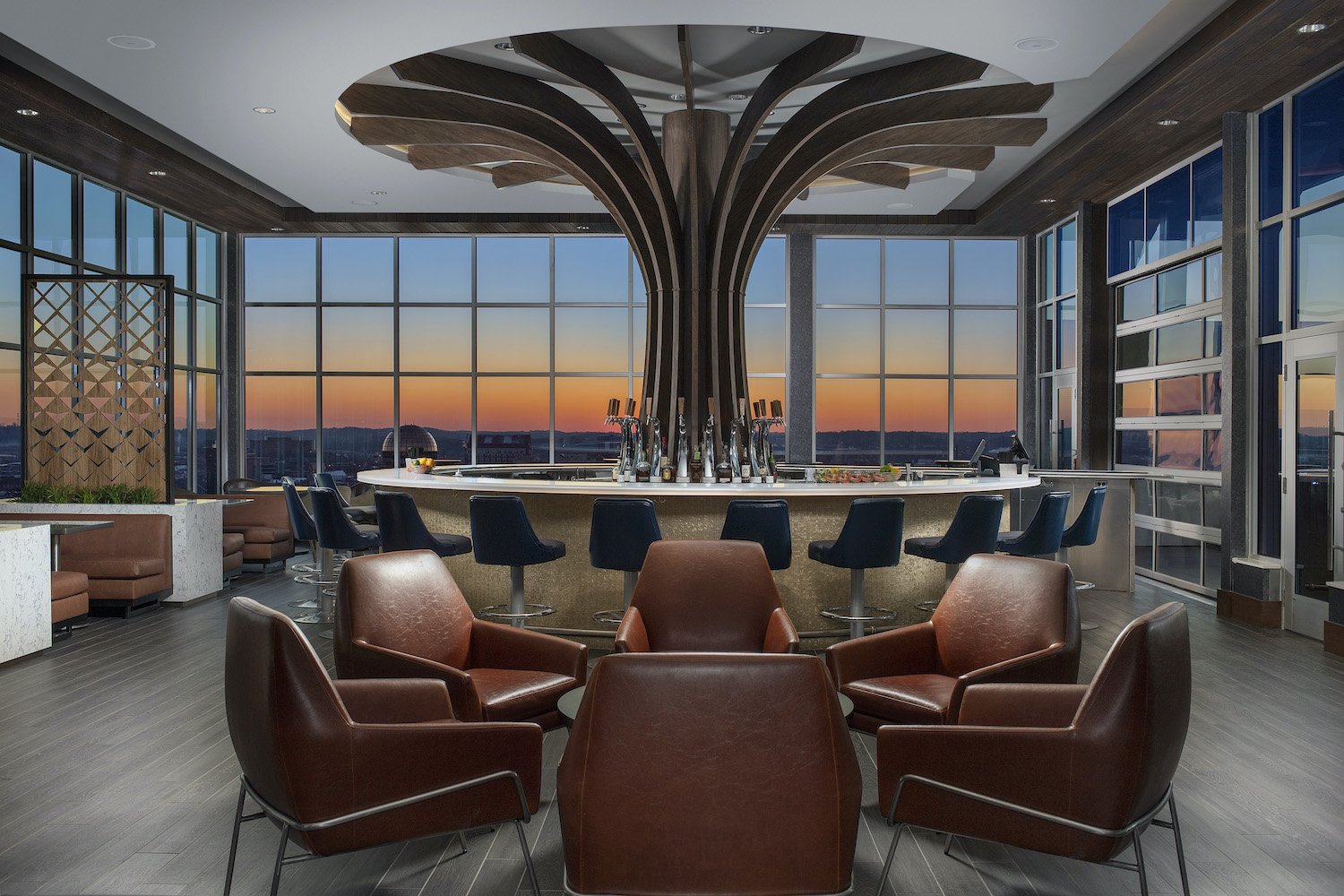 The ensuing makeover, however, resulted in a dazzling hotel property featuring Hilton's traditional two-room suites as well as special suites with fitness equipment incorporated into the rooms. The luxurious lobby hosts a bar and atrium with unique water features and an award-winning restaurant on the mezzanine level. It's also home to Radius Rooftop Lounge, the tallest rooftop bar in East Tennessee.
The property is within walking distance of virtually all of downtown, making it well suited for leisure, corporate and group stays. Patel says the leisure market is particularly strong on weekends, with residents from across the region coming into town for a mini staycation in the heart of the city.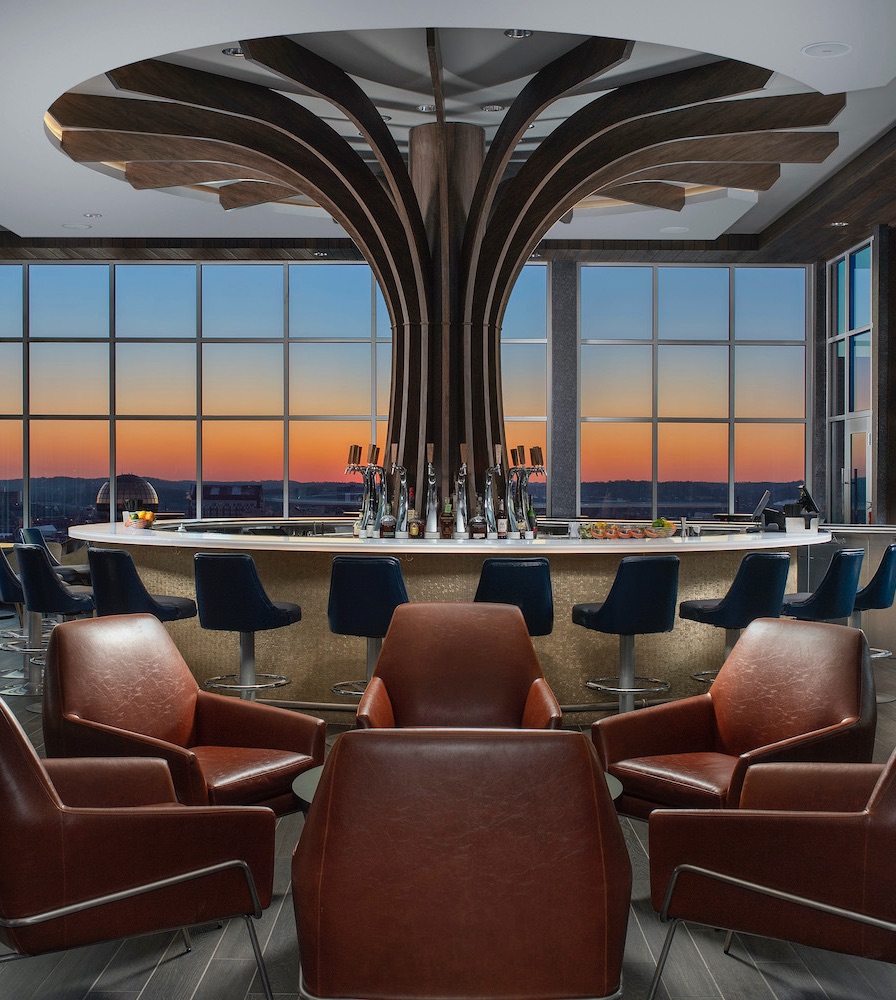 "Knoxville is a growing mid-size city—walkable, with great restaurants, shops and entertainment," he says. "It's been exciting to see the growth in residential development too, and we hope to see more. The more people staying and living downtown, the more restaurant and retail development there will be."
Patel notes that although there were already a number of existing hotel properties in downtown Knoxville, the goal of Embassy Suites was to help fill a luxury niche.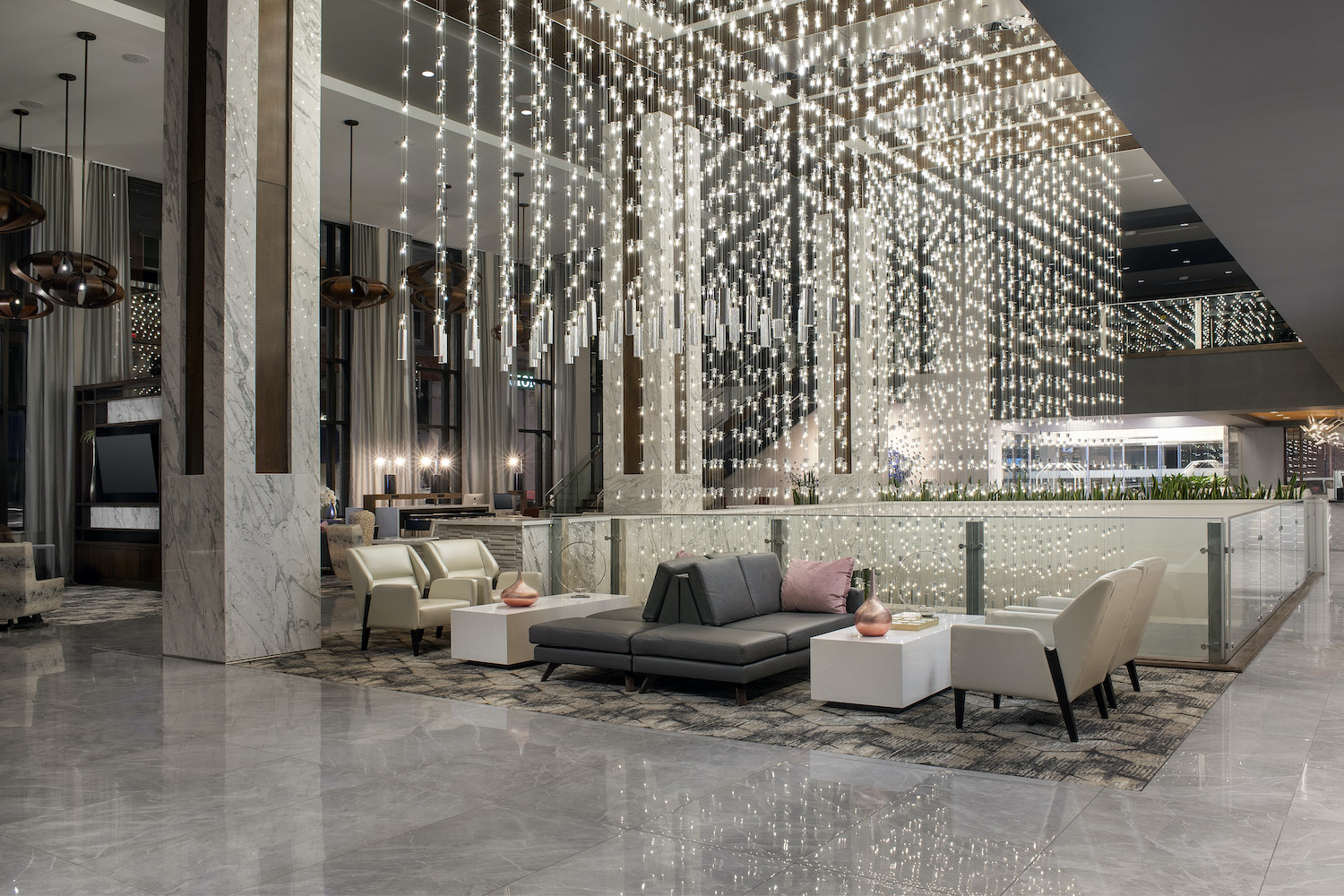 "Our company started developing throughout the southeast United States about 15 years ago, so it was nice to have an opportunity in our own backyard. We thought the market was one we wanted to build a hotel in," Patel says. "We loved that location and wanted to do something special, a signature project. When we purchased the building, it was only five- to 10-percent occupied, so it was exciting to help revitalize that entire block."
Learn more about other recent projects contributing to the growth of Downtown Knoxville.