International Culinary Tour of Downtown Knoxville
Get your taste buds ready for a trip around the globe! There's been a recent explosion of ethnic cuisine in Downtown Knoxville, and restaurants are as diverse as they are delicious. So if you're in the mood to try something new, start scrolling! We predict you're not going home hungry or disappointed.
Asian
Anaba Japanese Cuisine
Located on the 100 block of Gay Street, Anaba specializes in sushi, hibachi, and noodles. Their chef is a 3rd generation expert in the art of Japanese cuisine, and his mission is to bring real Japanese dishes to East Tennessee. Try the beef miso dip!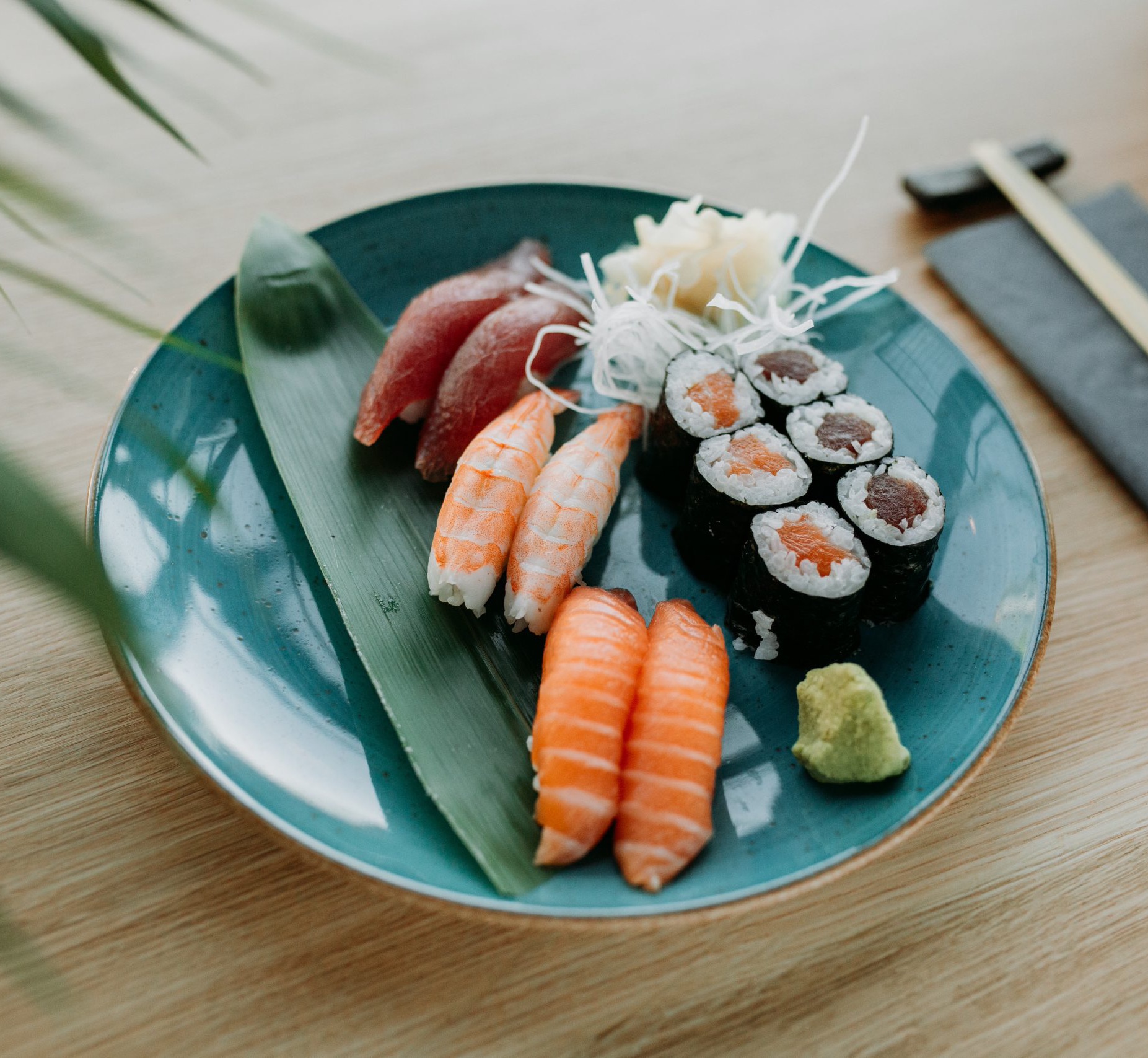 Fin-Two Japanese Ale House
Fin-Two does a lot of things well, but their motto is: ramen, craft beer, sushi. This Japanese tavern in the Old City is a laidback place for friends to hang out and enjoy food with fresh, high-quality ingredients. Order plates of the yakitori to share.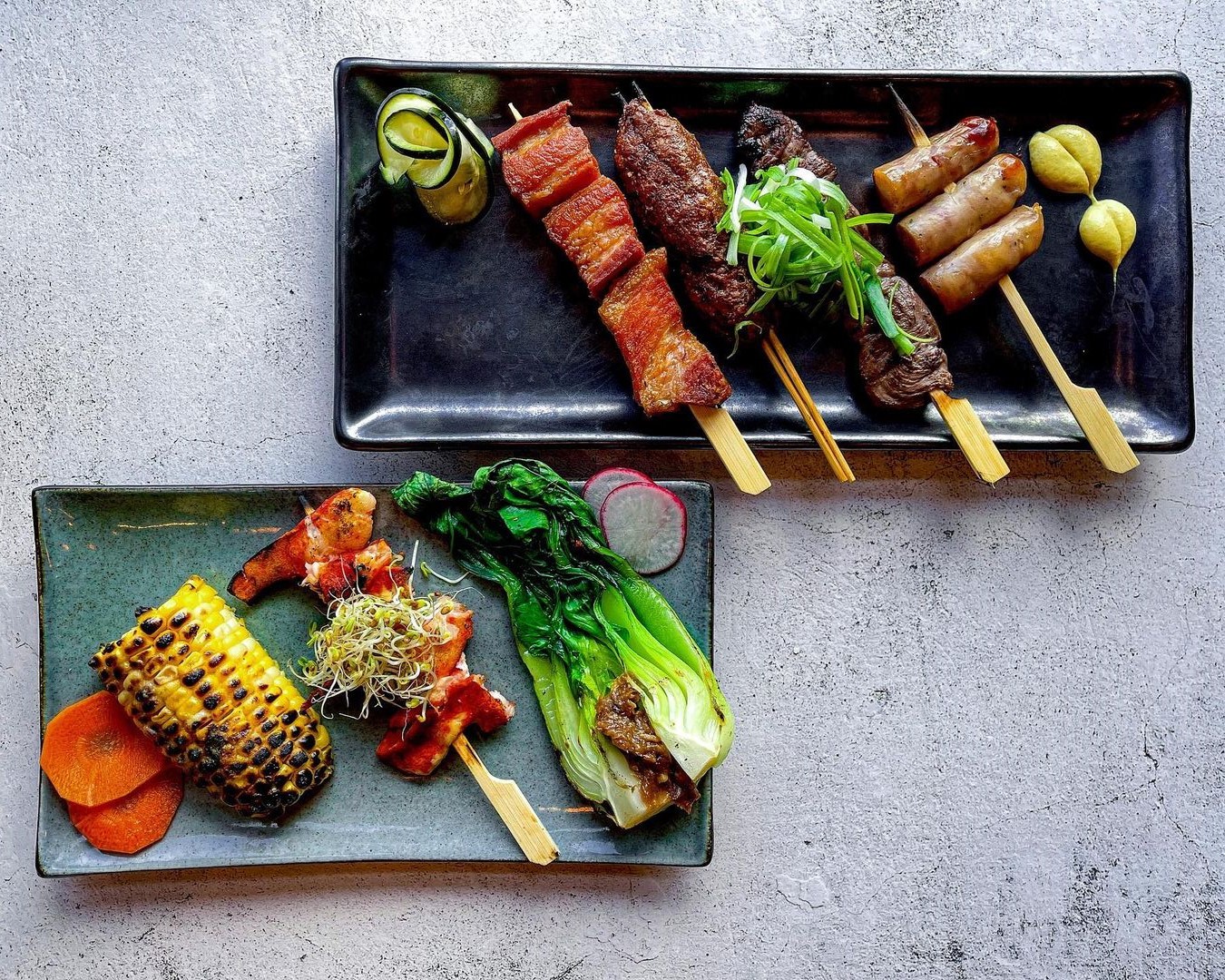 Hello Tea House
Hello Tea House serves up boba tea, fresh fruit tea, cheese foam tea, and even unusual espresso beverages, like fresh strawberry lattes. Their menu also boasts savory and sweet crêpes to pair your drink with!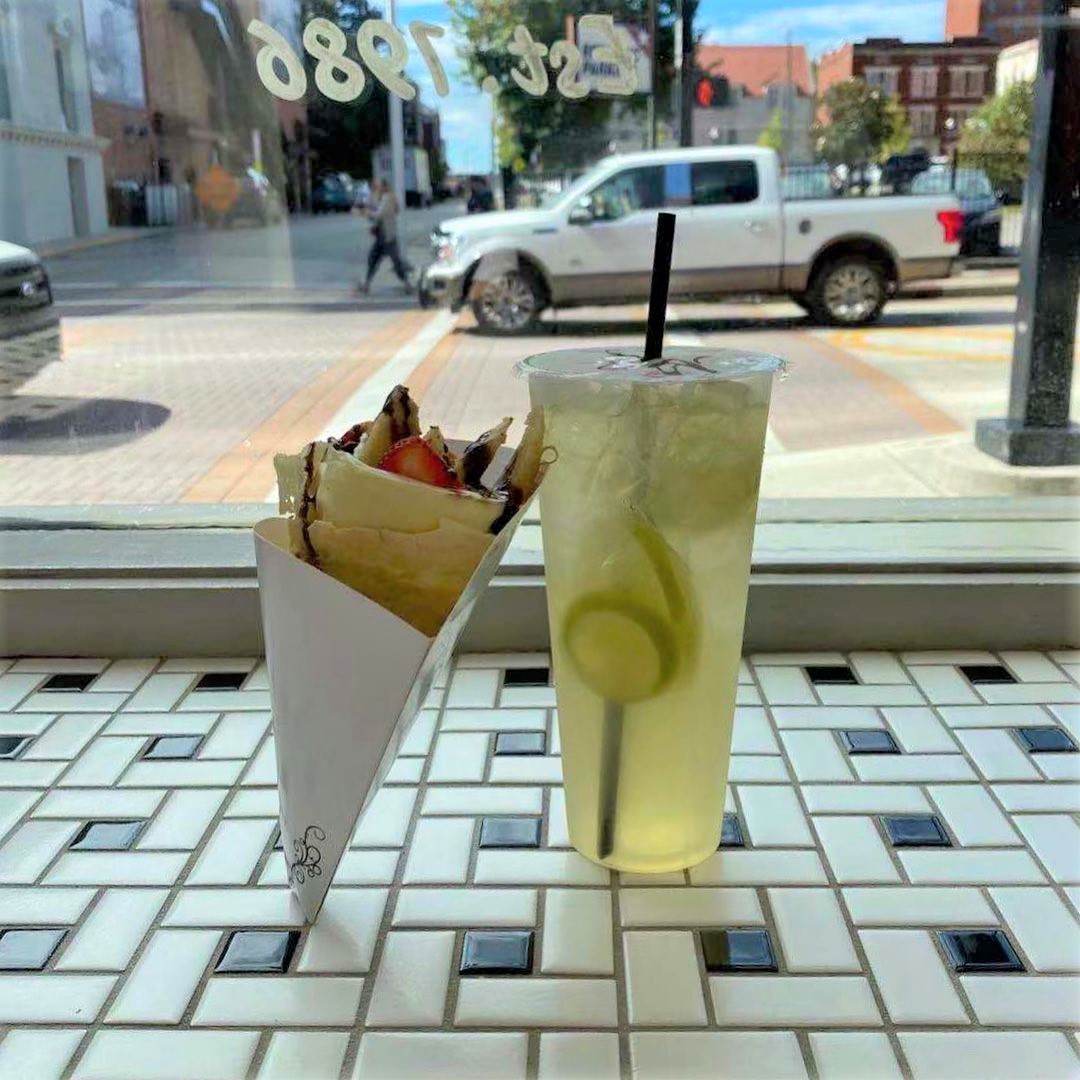 Kabuki Downtown
In the heart of Market Square, Kabuki serves up Asian fusion cuisine, like hibachi, hand rolls, poke bowls, and burritos. A lot of their signature sushi rolls are served with a fun design, like the dragon roll.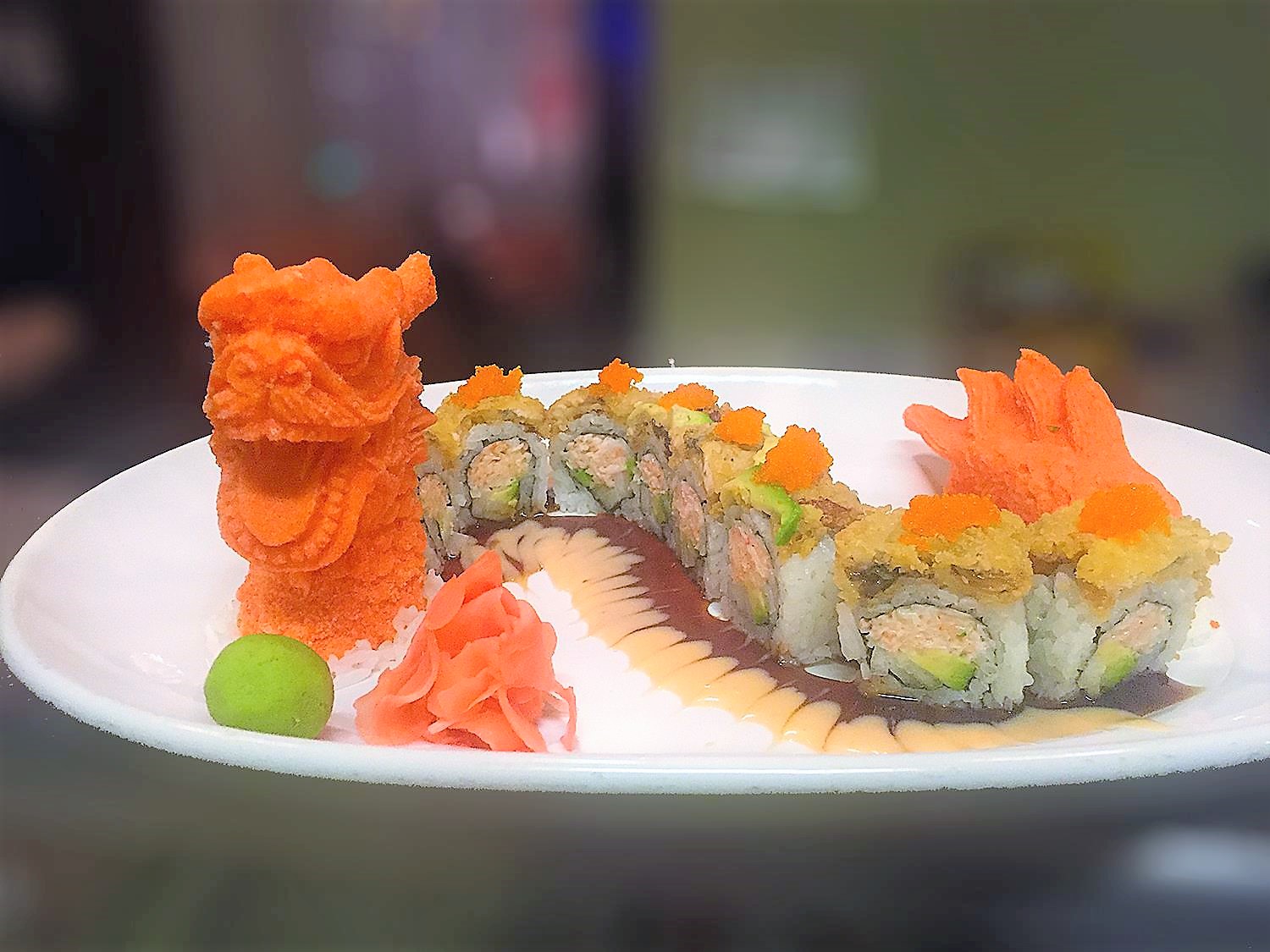 Kaizen
Kaizen is a Japanese-style pub featuring tapas and daily specials of Japanese, Szechuan, and Thai cuisines. They may not always be traditional, but they are always darn delicious. We recommend every single one of the steamed buns.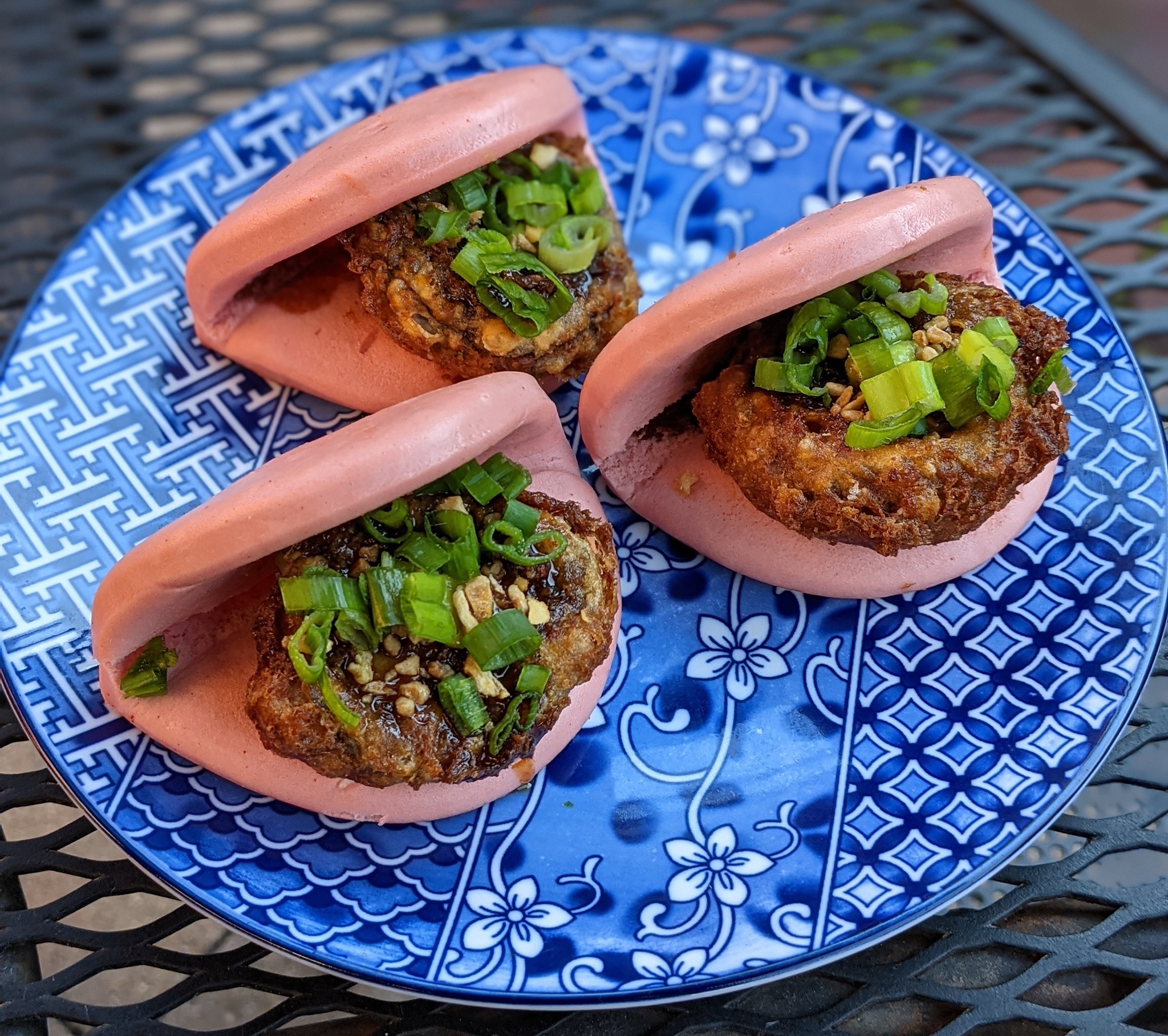 Koyo
Koyo is an elevated Japanese "Chef's Choice" dining on Clinch Ave welcoming patrons to an experience unlike any other found Downtown. Each season, their menu is hand-crafted by the chefs to spotlight the best and freshest ingredients.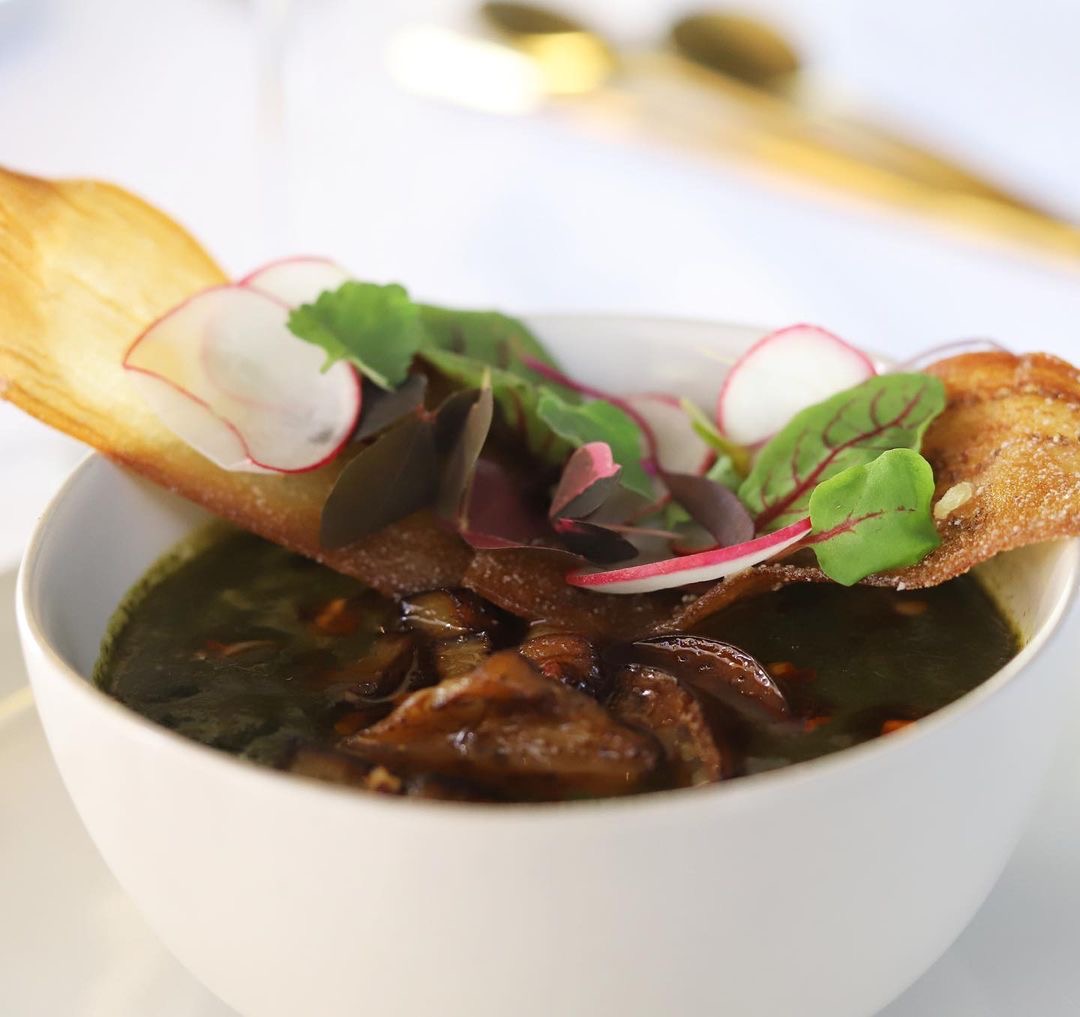 Nama Sushi Bar
A mainstay since 2004, Nama rolls up a fusion of American and traditional Japanese sushi that everyone will like. Sushi beginner? Try the "pizza" roll. Vegetarian? Order the "pina" with pineapple, red pepper, and cucumber topped with avocado, coconut milk, and basil.
Suttree's High Gravity Tavern
You might not expect to find Suttree's on this list, but you're going to find some of the best ramen in town at the Gay Street tavern! They offer a variety of bowls, including pork, brisket, and seafood, all topped with house pickled carrots, a poached egg, and kimchi.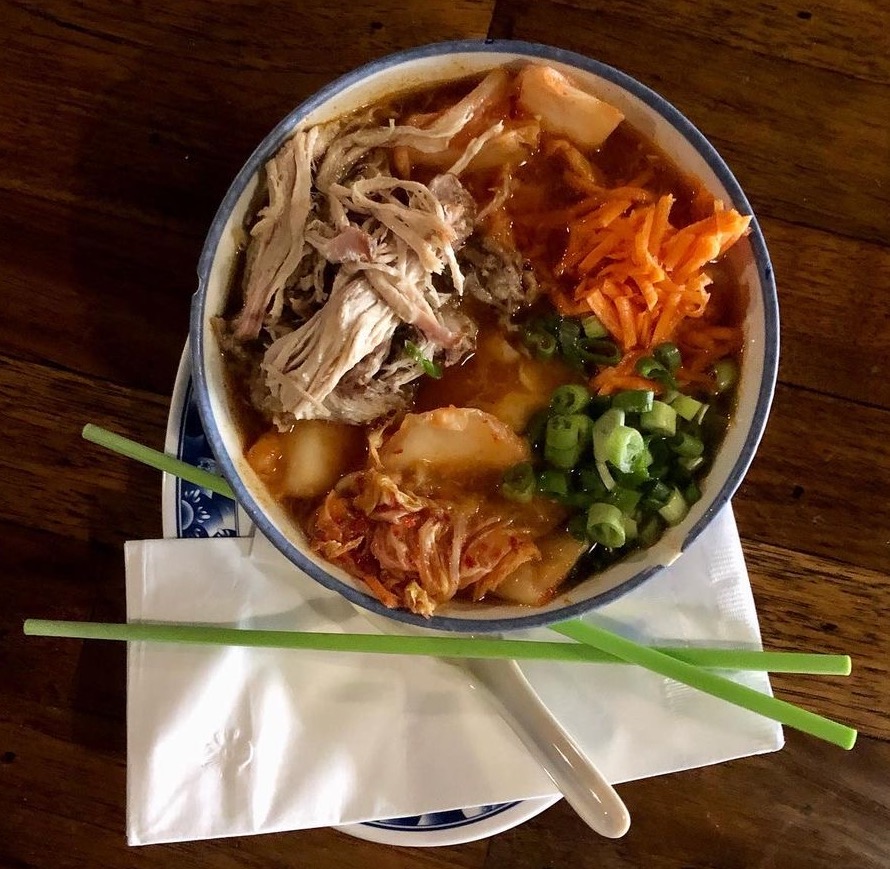 Italian
Emilia
When you want gnocchi as soft as pillowy clouds, focaccia that melts in your mouth, and butterscotch budino smooth as silk, you make reservations at Emilia in Market Square. We recommend going here for a romantic date night.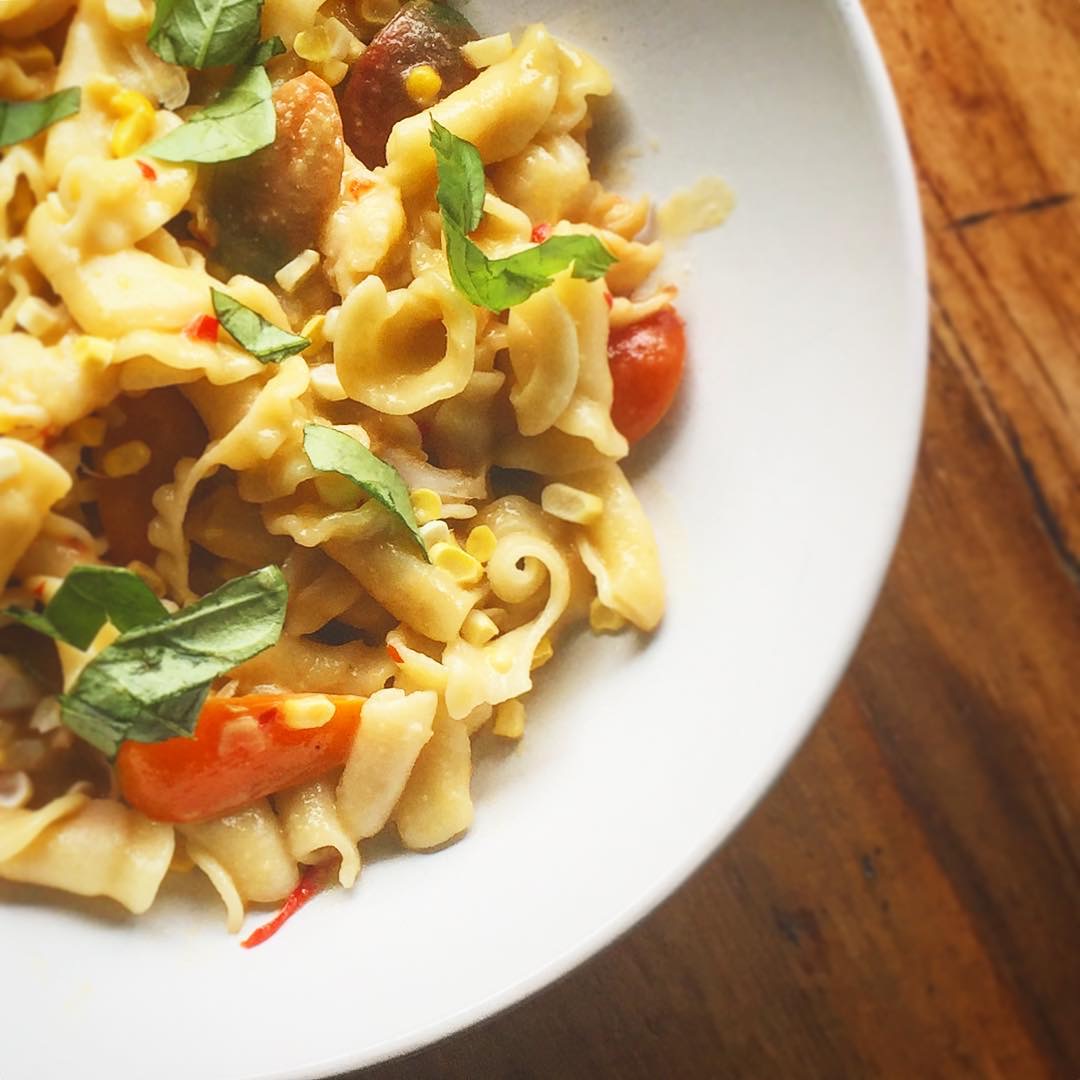 Osteria Stella
Osteria Stella offers an incredibly authentic dinner thanks to their chef consultant from Milan, Italy. You can enjoy a five-course meal: antipasto, primo, secondo, contorno, and dolce paired with a wine from one of Italy's 20 wine regions.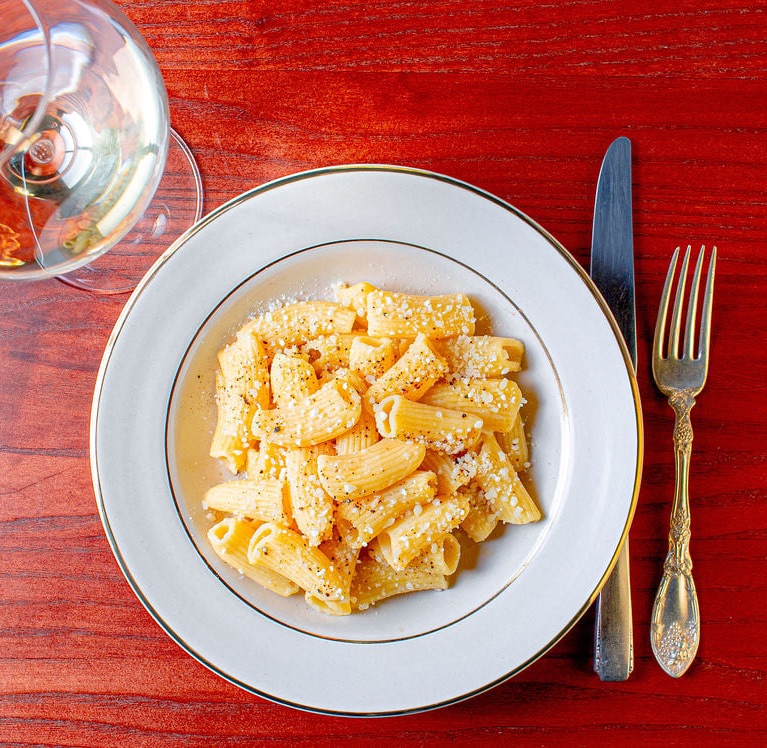 Mediterranean
Kefi
Stroll the shores of Greece, and you'll find tables filled with small plates bursting with color and flavor. That's what Kefi brings to the Old City, and with their own flair. We recommend a fresh fruit popsicle cocktail and as much meze as your table can share.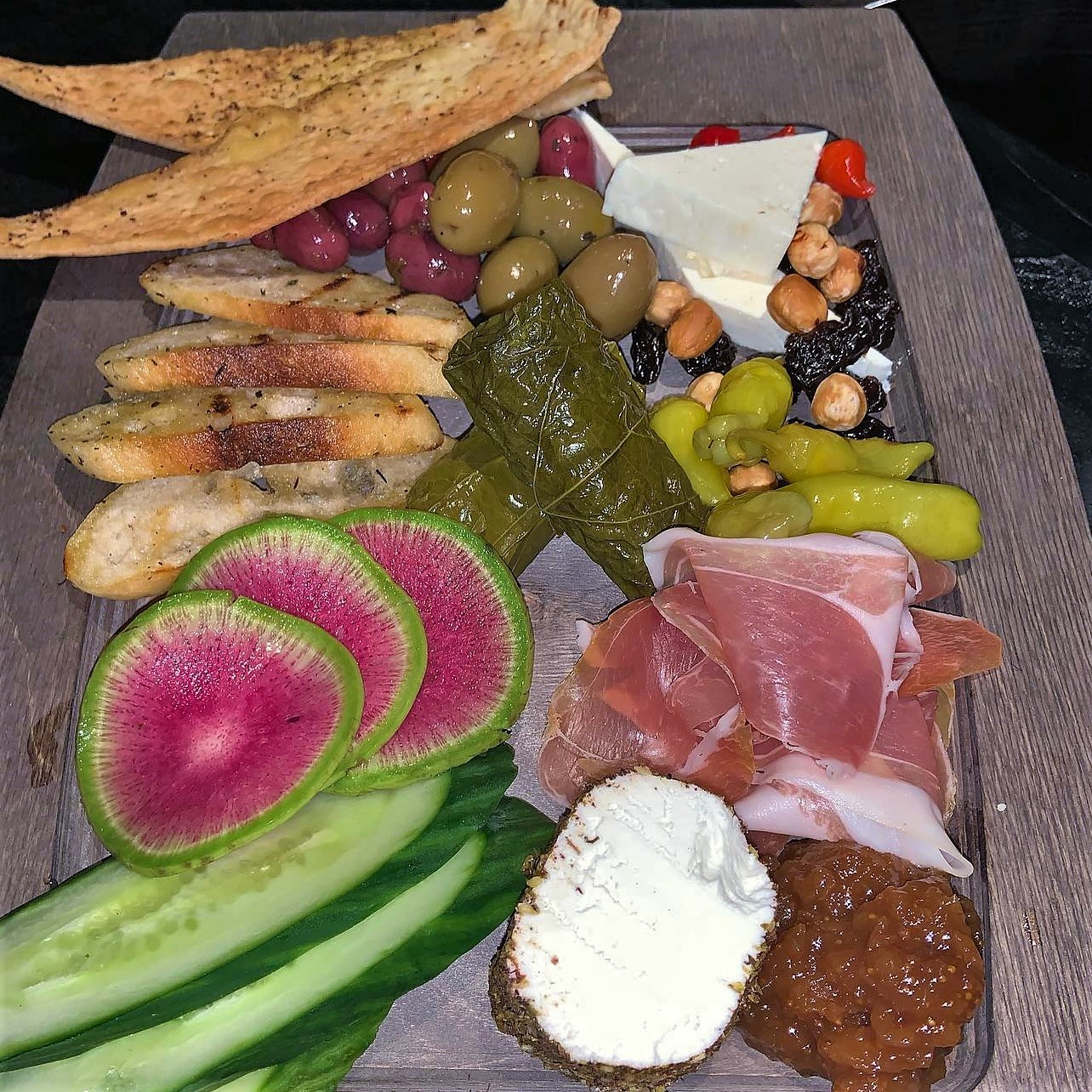 KoPita Authentic Mediterranean
Chef Avi Zenatti brings bold Mediterranean flavors to Gay Street with KoPita! He recently merged his side-by-side restaurants KoPita Meat and KoPita Vegan into one to continue sharing his Moroccan/Israeli family recipes. One of our favorites is the Seniya made of ground beef in a bowl of tahini and topped with pomegranates!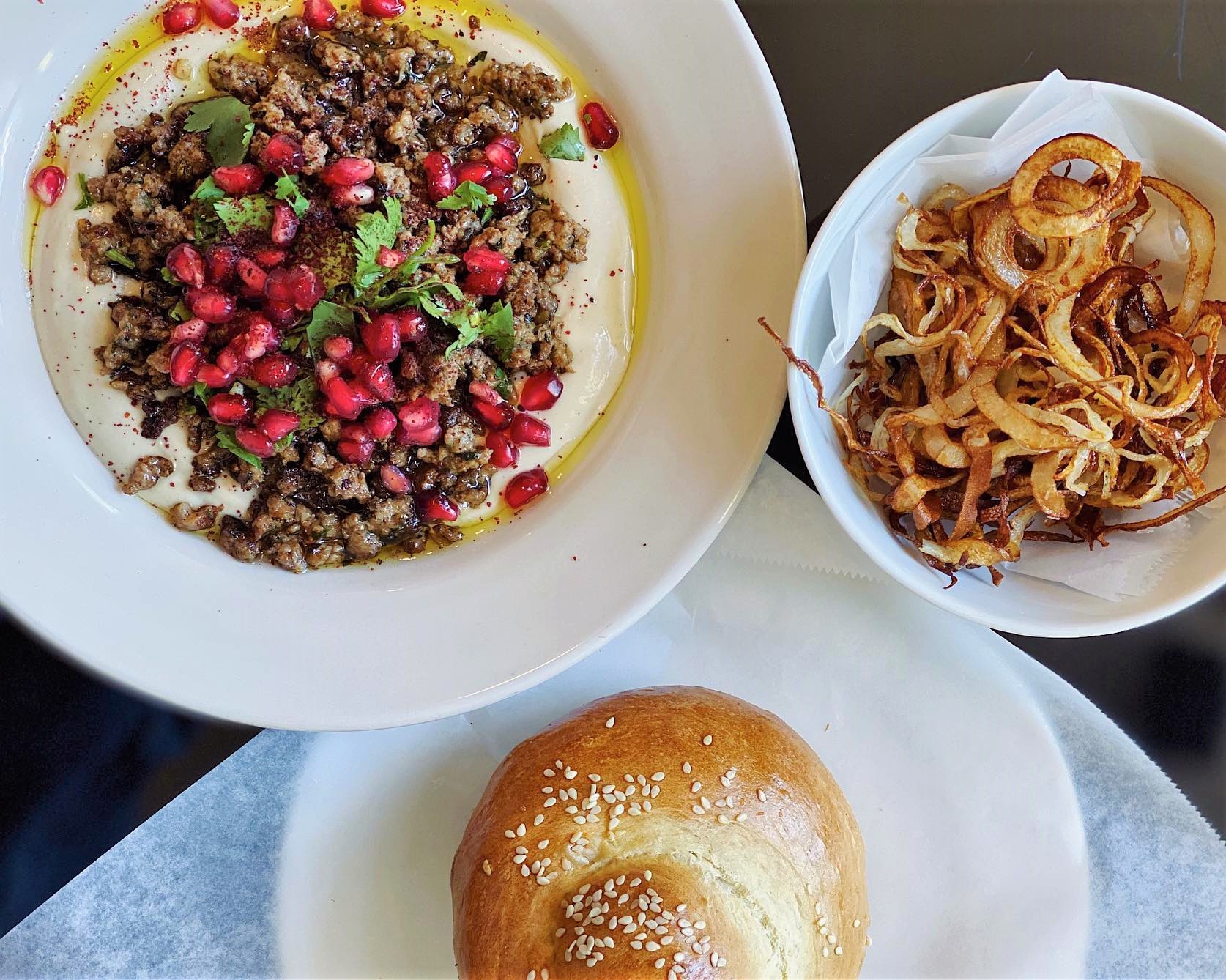 Mirage
Mirage is a hookah bar with live belly dancing shows on the weekends. Unlike anywhere else in Downtown Knoxville, it's a unique place to embrace multiculturalism and Mediterranean fare, like kafta kabobs and lamb gyros.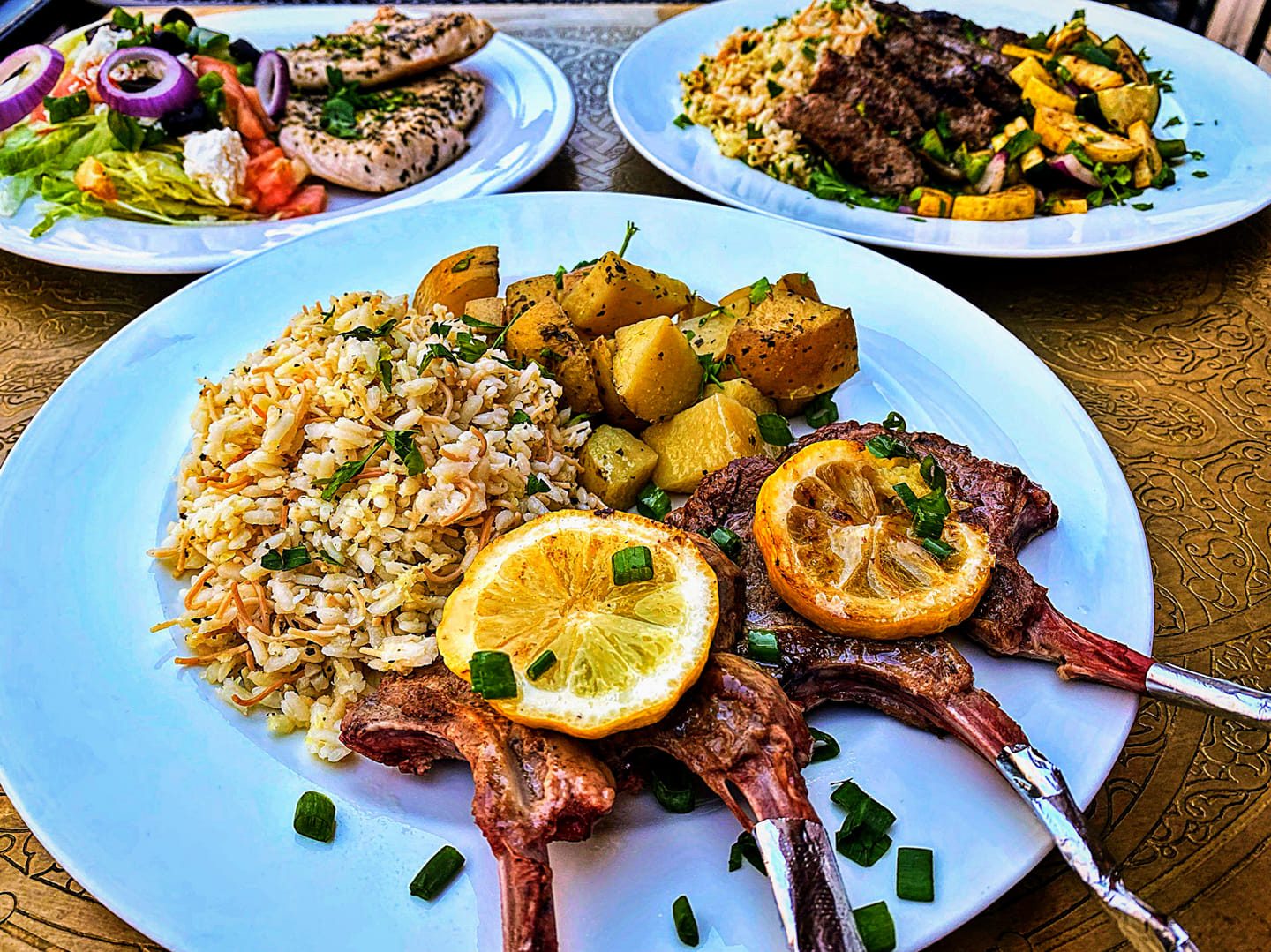 Yassin's Falafel House
In a cozy spot just off of Market Street, around the corner from busy Market Square, you'll find Good Morning America's 2018 "Nicest Place in America." Yassin's specializes in homemade falafel, hummus, salads, gyros and friendly service with a smile.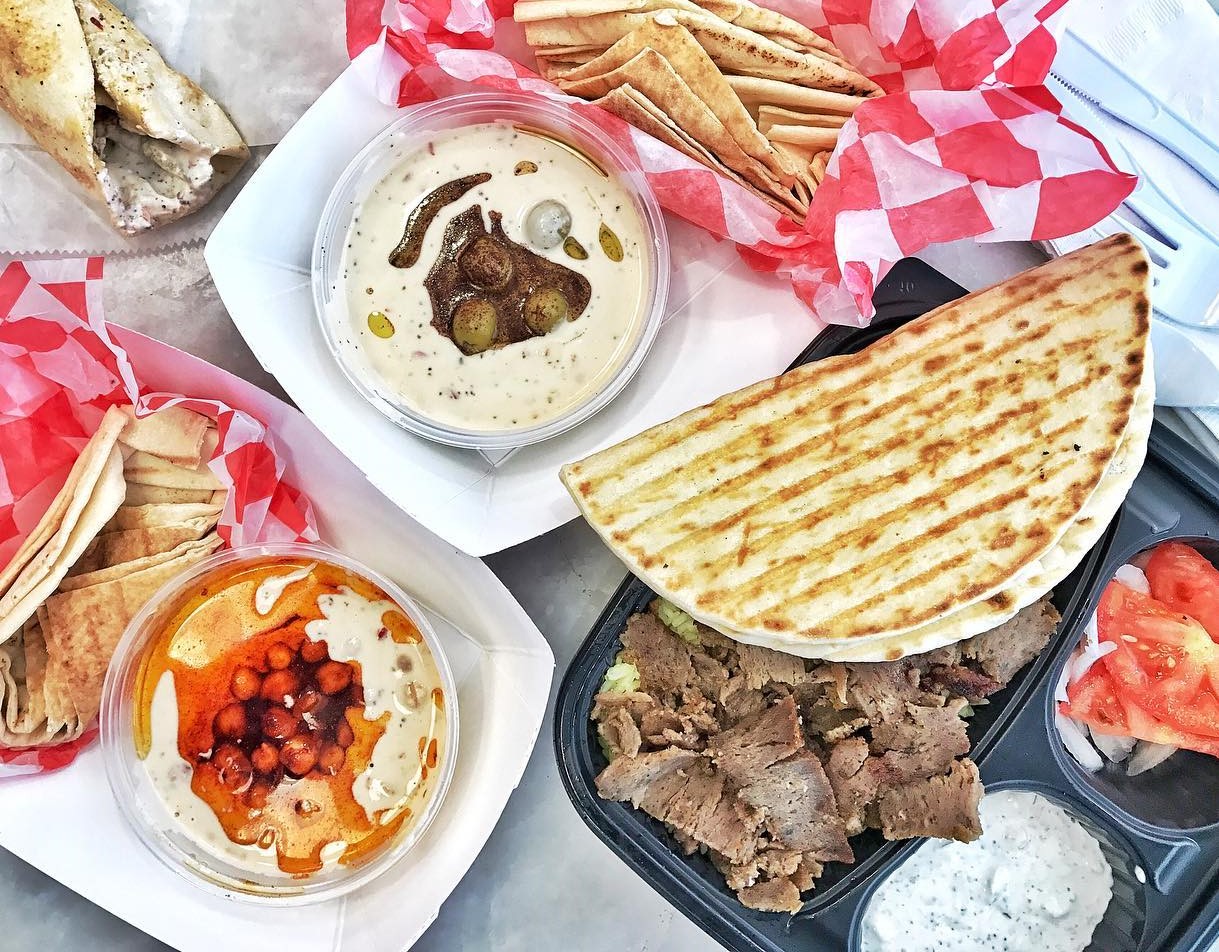 Photo Credit: @chadwickboyd
Mexican & Latin American
Babalu
Located on Gay Street, Babalu boasts Latin-inspired food, hand-crafted cocktails, and a lively, bohemian-styled atmosphere. Trust us when we say: order the guacamole.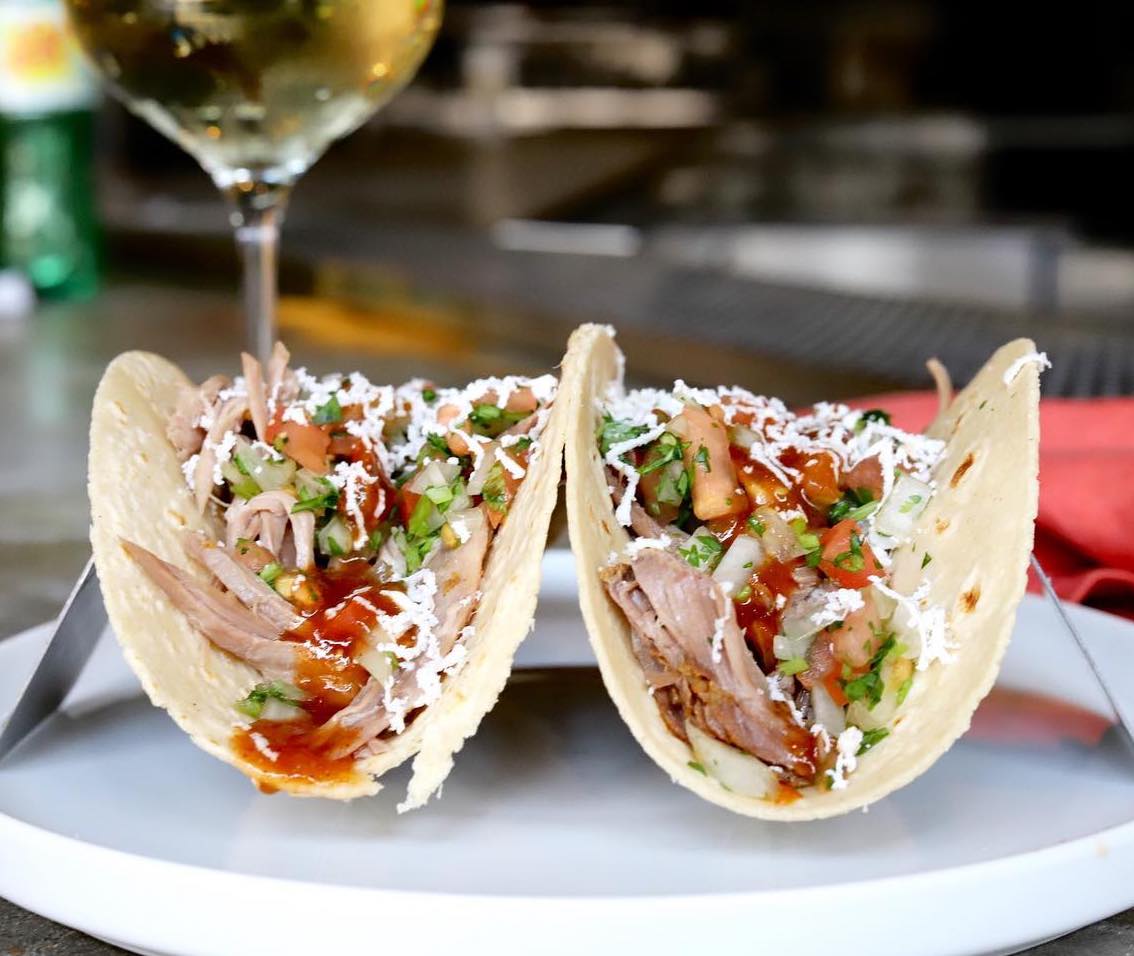 Chivo Taqueria
Chivo is a trendy taco and tequila bar on Gay Street with a super cool atmosphere. Their street tacos artfully combine American and Mexican culture, and you're going to find one of the largest list of tequilas in the southeast. We recommend the "Tators Gonna Tate" taco and any enchilada on the menu. And don't skip the street corn.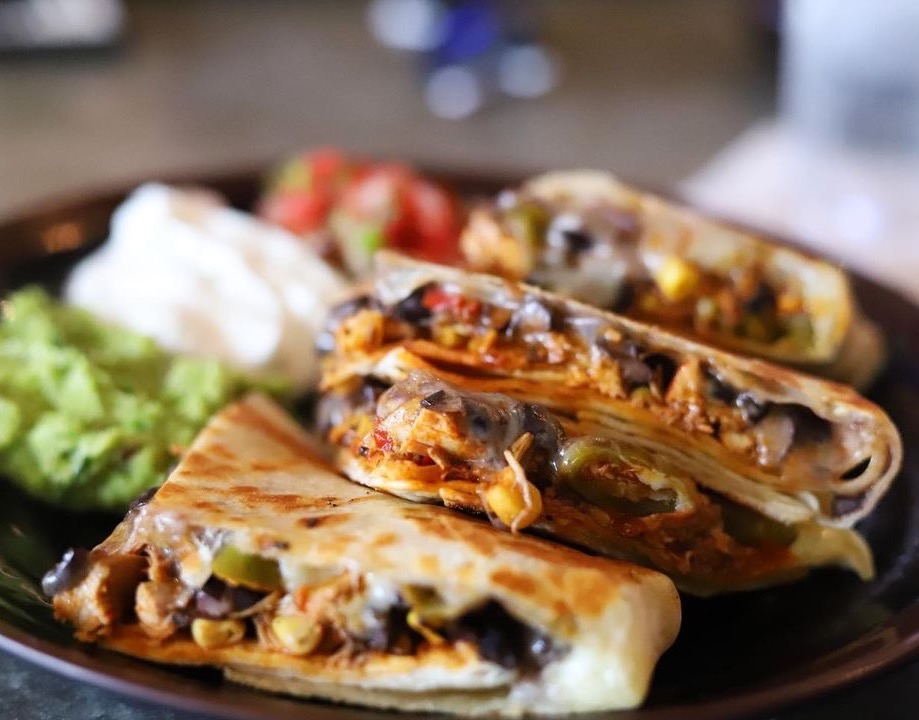 CJ's Tacos
Perfect for the whole fam, CJ's Tacos serves up pan-fried tortilla tacos from the mezzanine at Embassy Suites. If you really want to go on a global tour, try their Korean BBQ pork taco with mexi-slaw queso fresco, and other delicious toppings.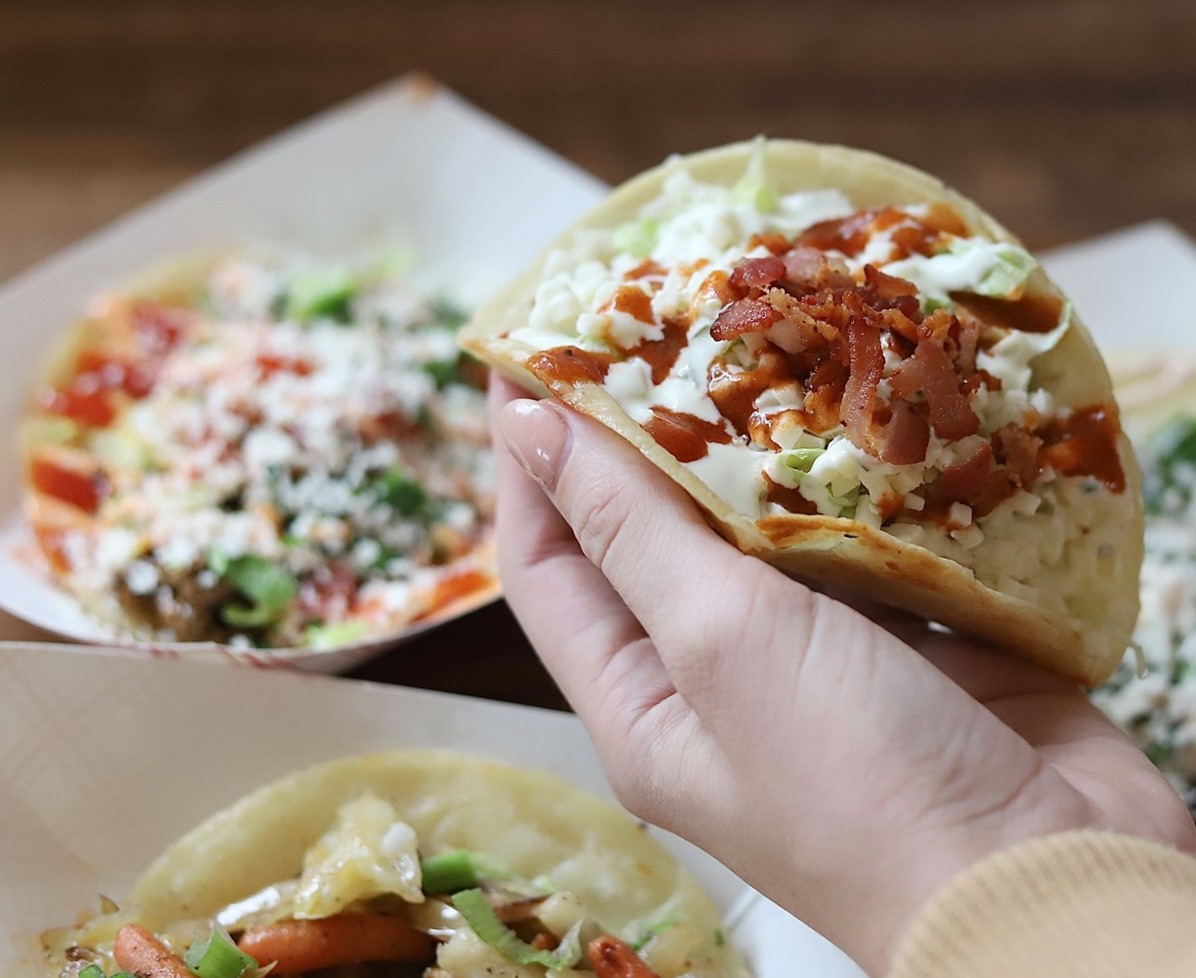 Good Golly Tamale
Good Golly Tamale debuted at the Market Square Farmers' Market in September 2013. Now, they serve their hand-rolled tamales from their Central Ave storefront in the Old City. Their mission is to serve traditional comfort food that's fast, delicious, and nutritious! And grab some to take home from the freezer.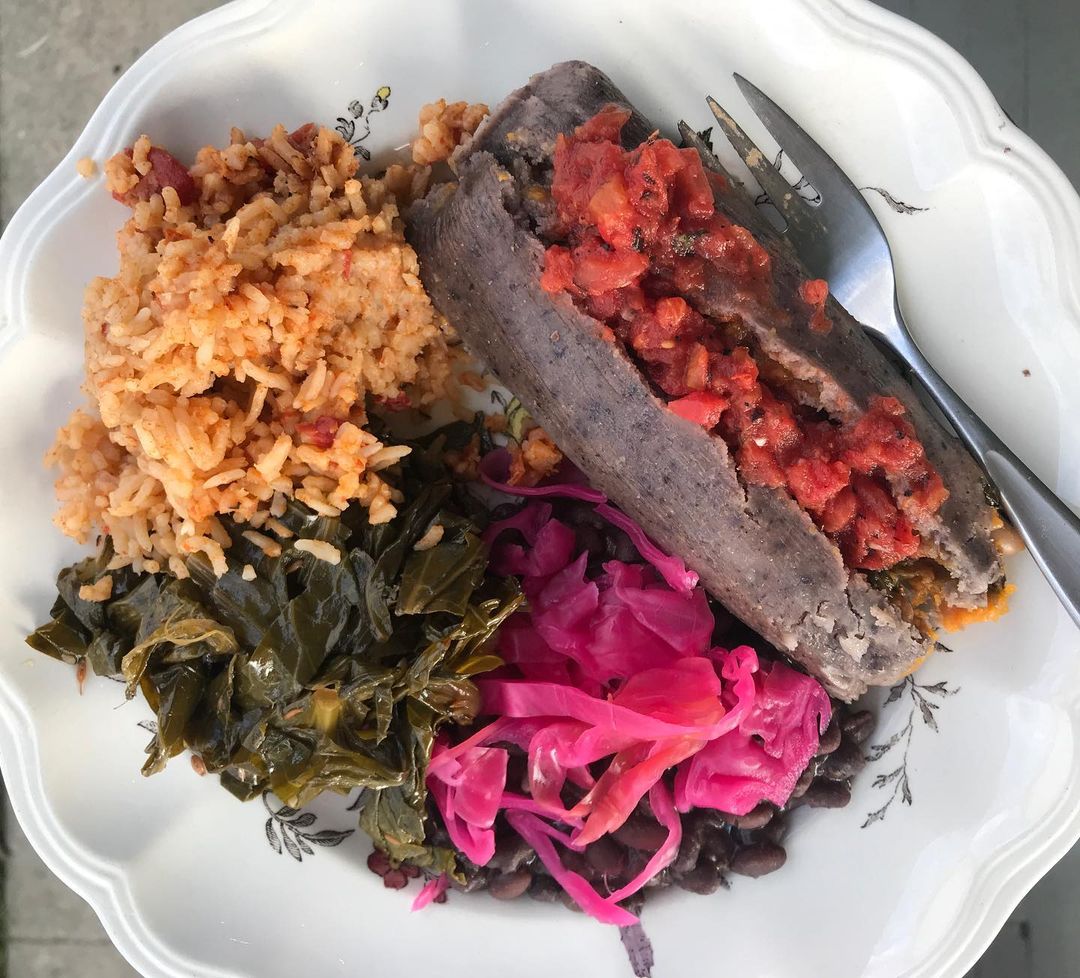 Photo Credit: @knoxvegan
Soccer Taco at Market Square
Soccer Taco serves up traditional Mexican fare on Market Square and is a favorite spot for locals to watch soccer games, football, and other sports on their 20+ flat screens. You can't beat the people watching on the patio with a frozen margarita and street tacos.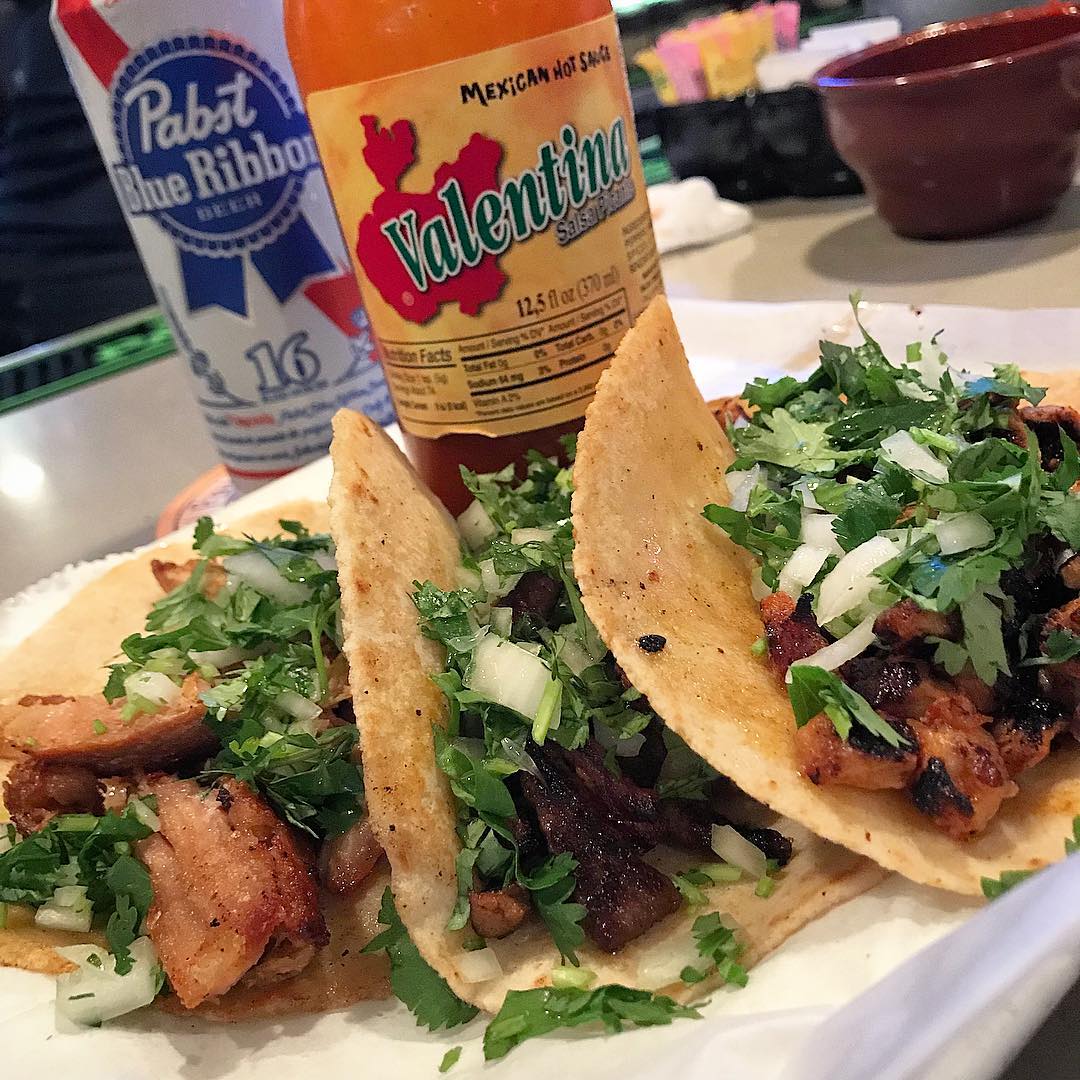 Photo Credit: @chubngrub
Vida
Discover a new world of fresh, Pan-Latin tastes and textures, accented with an Asian flare. Vida is an upscale restaurant that's big on flavors! For dinner, we recommend starting with the empanadas and ending with the flan. And then going back in the morning for an amazing patio brunch.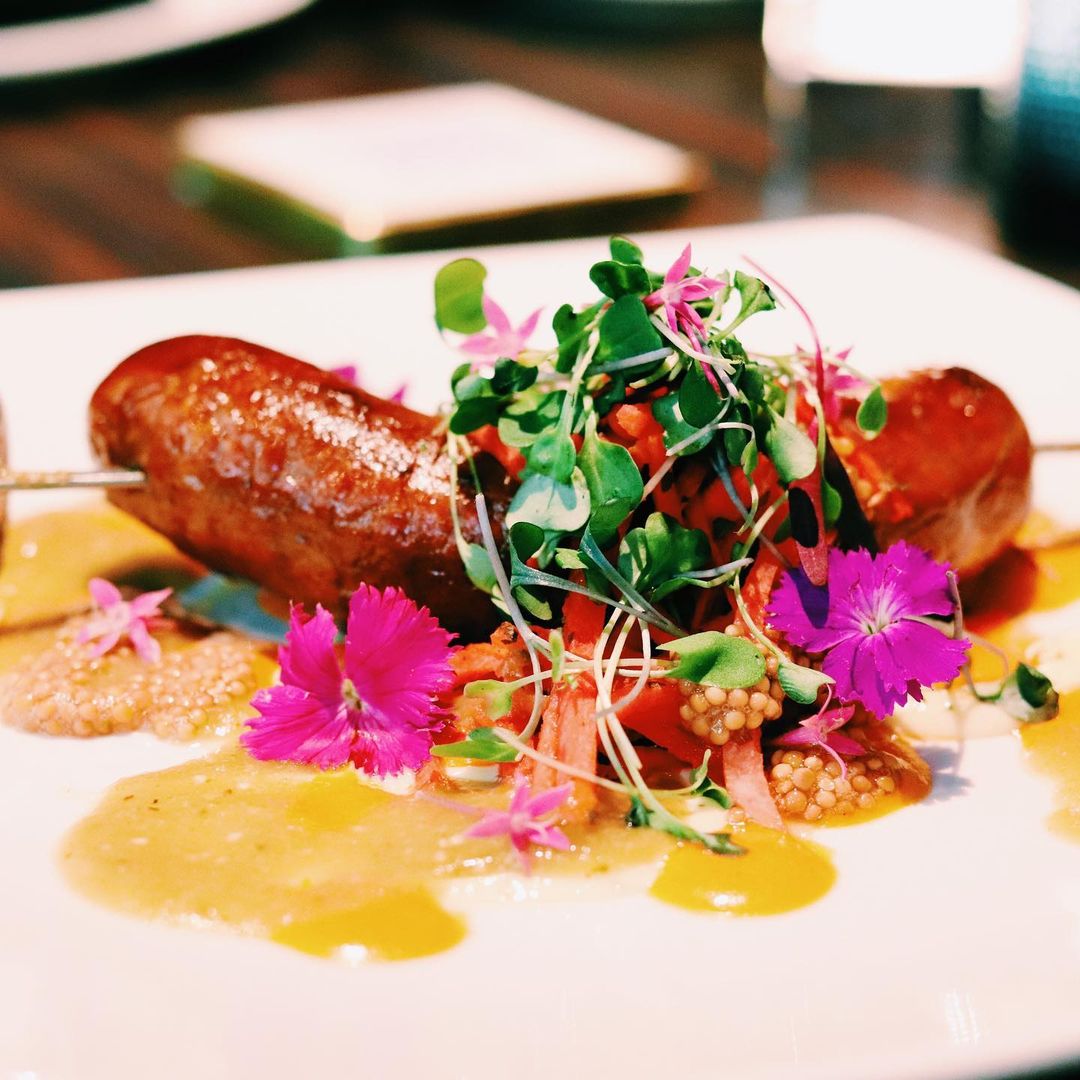 Scottish & Irish
Boyd's Jig & Reel
The heart of Scottish culture in East Tennessee, Jig & Reel is a place for musicians and whisky lovers alike to come together and celebrate Scottish and Irish heritage. You can't leave without trying a whisky from one of the largest collections in the world!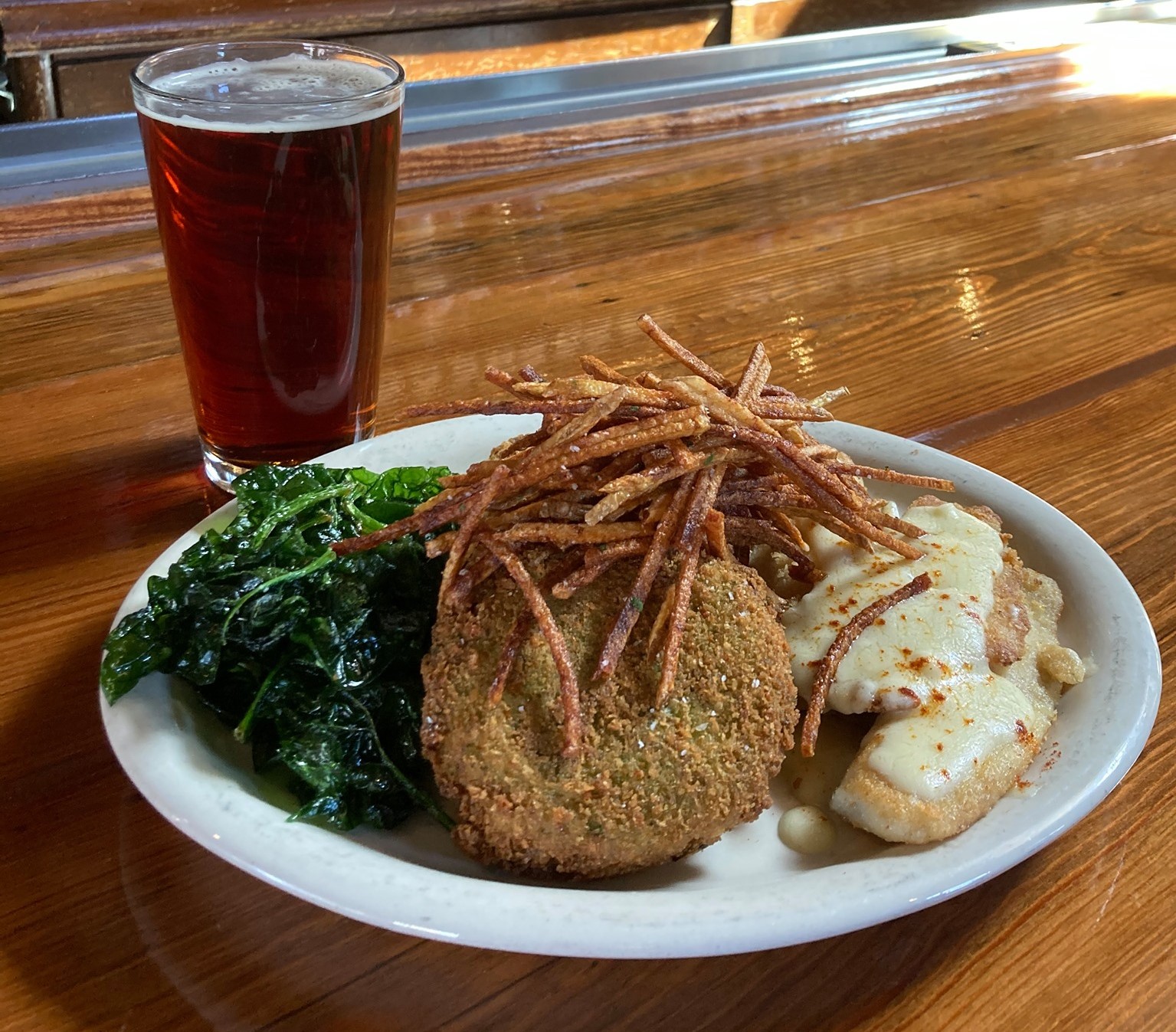 Clancy's Tavern & Whiskey House
Located directly next door to the historic Tennessee Theatre, Clancy's serves up traditional Irish fare in a pub setting. We recommend anything with Guinness, which happens to be a lot of the menu.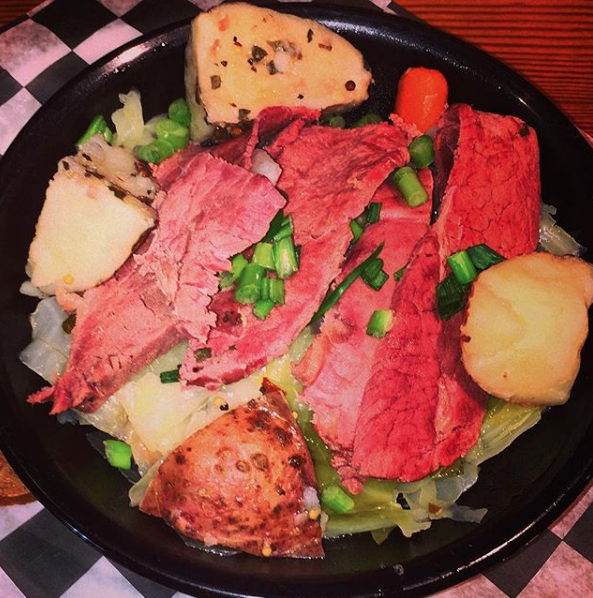 French
The French Market Crêperies
In a category all by itself, Knoxville's first and only authentic French crêpe restaurant is a must-try. The French Market is a little slice of France opened by a couple who spent many years enjoying France's afternoon treats. The secret to their crêpes is using imported-flour from France to get that true and authentic flavor. Sweet or savory, you really can't go wrong with anything on the menu.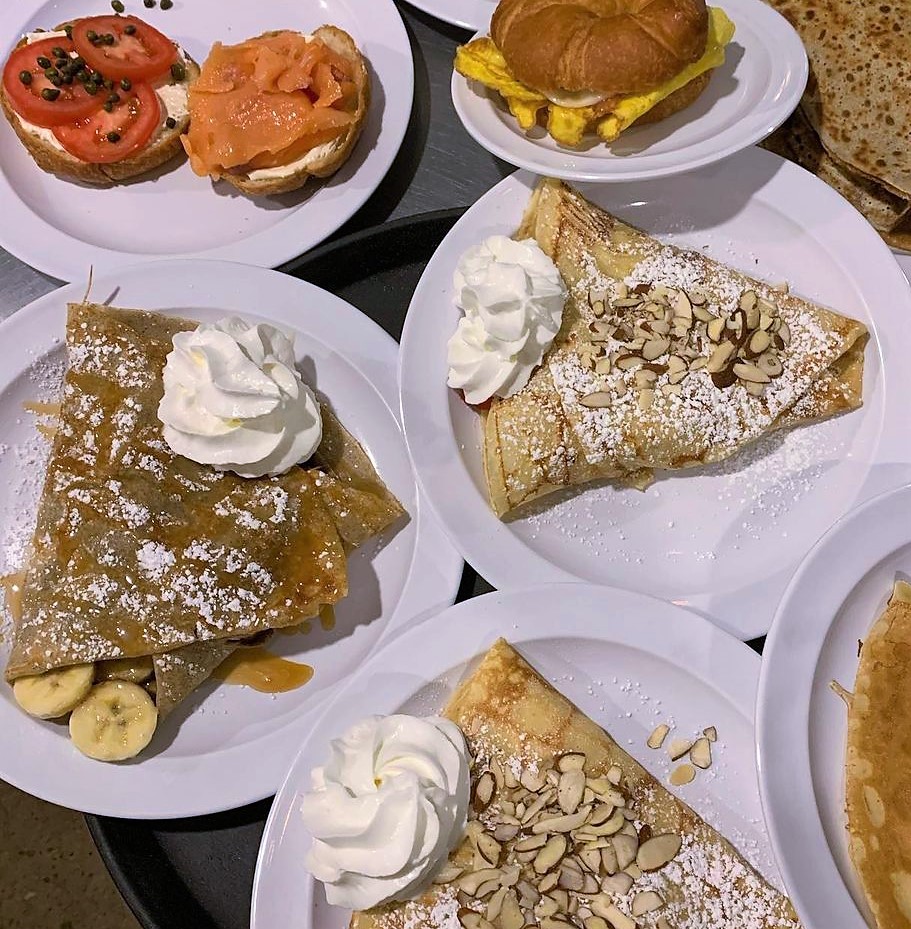 Where will you start your journey? Share your food photos with #LoveDowntownKnox