See The Fall Mural | 2021
The Downtown Knoxville mural signals a change in the season. And Fall has arrived in #StrongAlley. The 2021 Fall mural – the 8th in the seasonal series – makes a statement with a welcoming eggshell blue background that outlines the shape of a falling leaf revealing moths of different shapes and sizes in a gorgeous autumn color palette.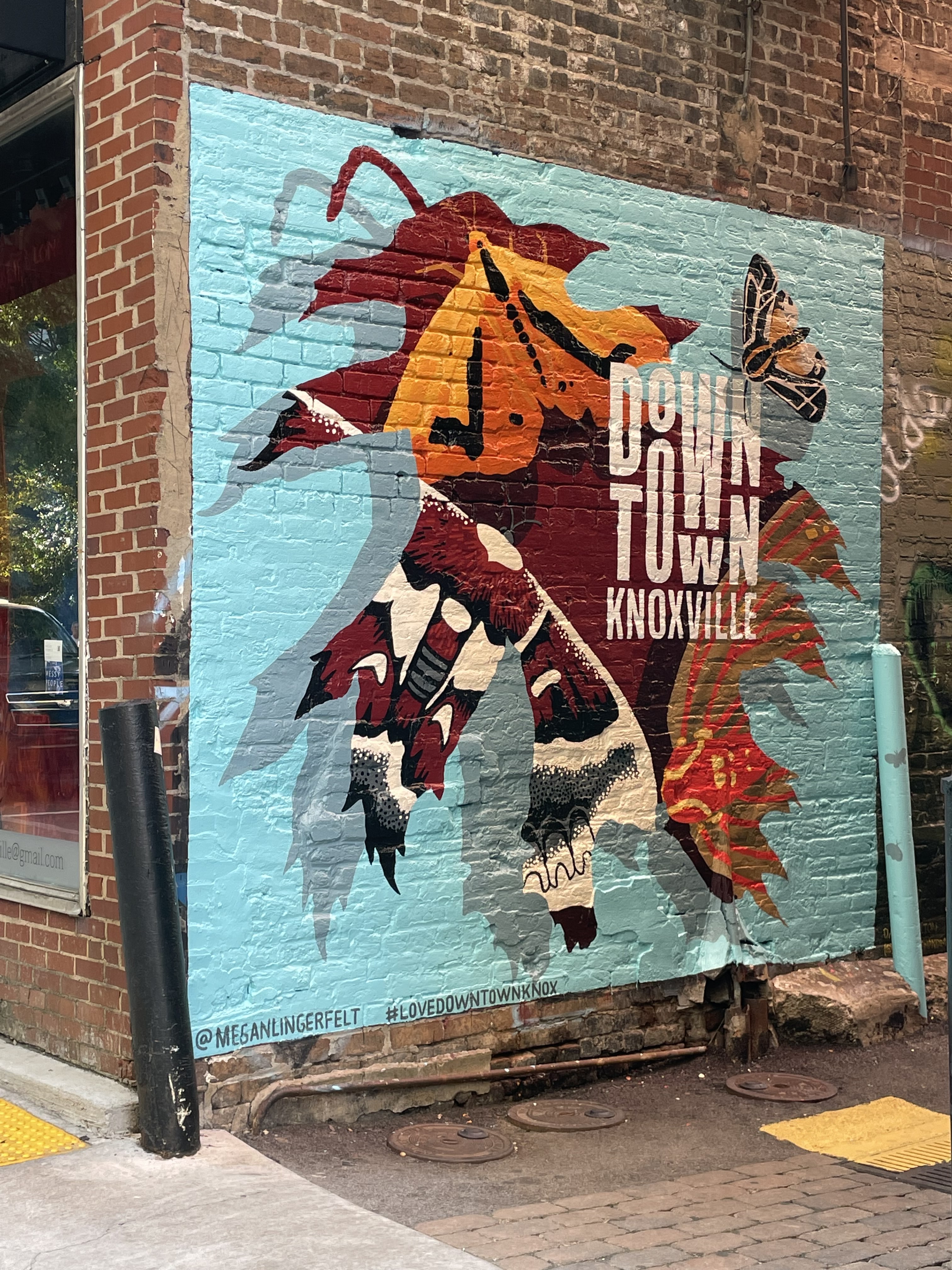 The mural is part of Dogwood Arts' Art in Public Places Mural Program. The piece is the 8th in the series by artist Megan Lingerfelt and has become a favorite backdrop for photos by both residents and visitors celebrating the changing seasons. Some of our favorites are in the gallery below.
The Downtown Knoxville mural is located at the south end of Strong Alley, between Market Square and Gay Street, near Coffee & Chocolate. It's one of several new murals scheduled for installation in the alley through the end of the year. So grab a coffee and enjoy the art!
Share your picture with the new mural using hashtag #LoveDowntownKnox.