Find Your Favorite Downtown Knoxville Coffee Shop
Working Downtown means you're always steps away from local spots for your morning coffee, quick meetings with co-workers, or that always needed afternoon energy boost. Here are 6+ coffee shops you're going to love.
Awaken Coffee (Old City)
Handcrafted coffees, pastries, and burritos are available at Awaken. They have a cozy, quiet atmosphere, which make it a good place for an afternoon of work outside the office. Their most popular drink is the Honey Bear Latte.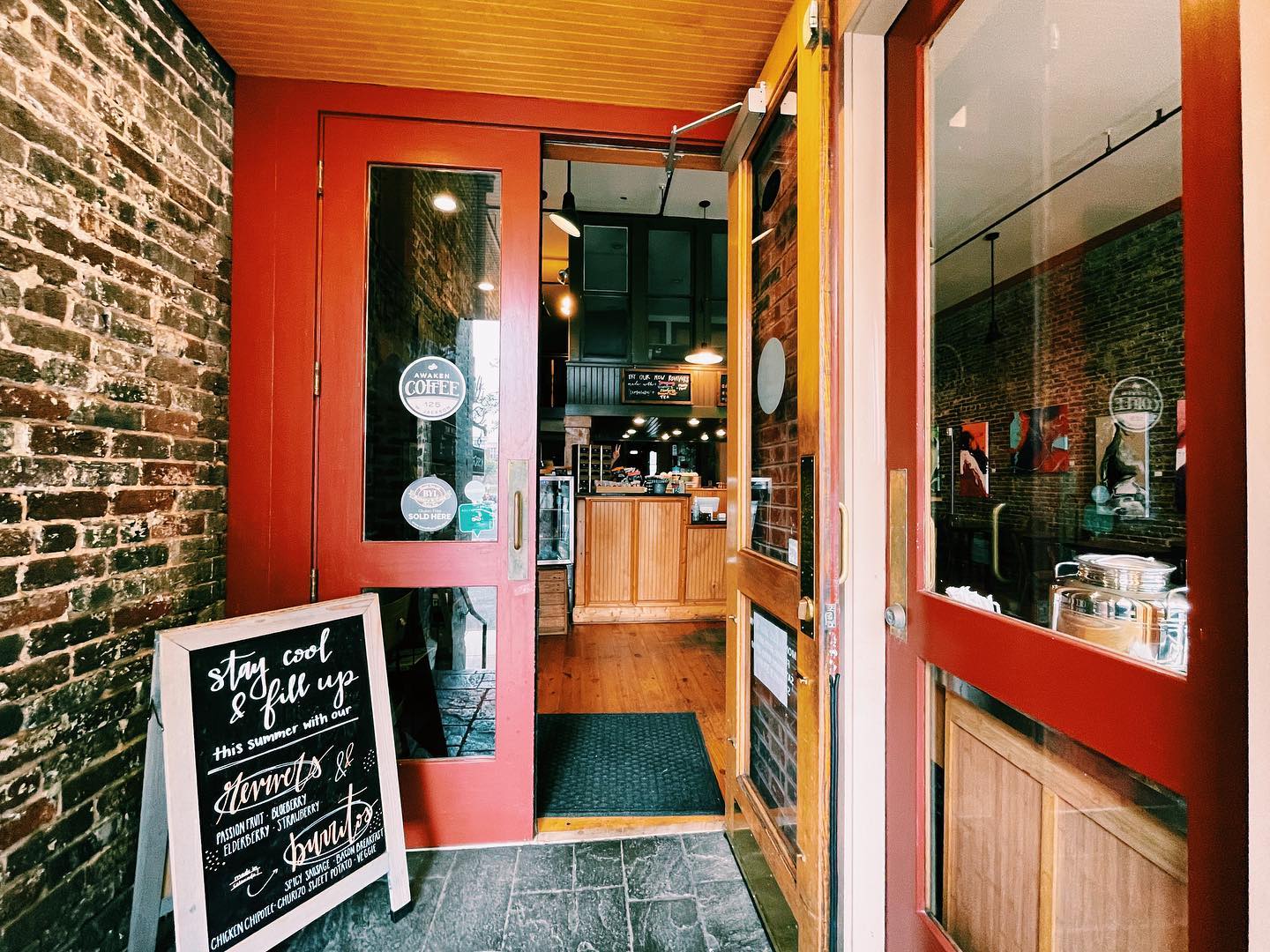 Café 4 (Market Square)
Everyone knows Café 4 as a wonderful spot for lunch and dinner, but there's a hidden gem upstairs called the Mezze – a quiet spot is great for an afternoon meeting. Order up handcrafted lattes served in mugs and an assortment of cookies from the bar.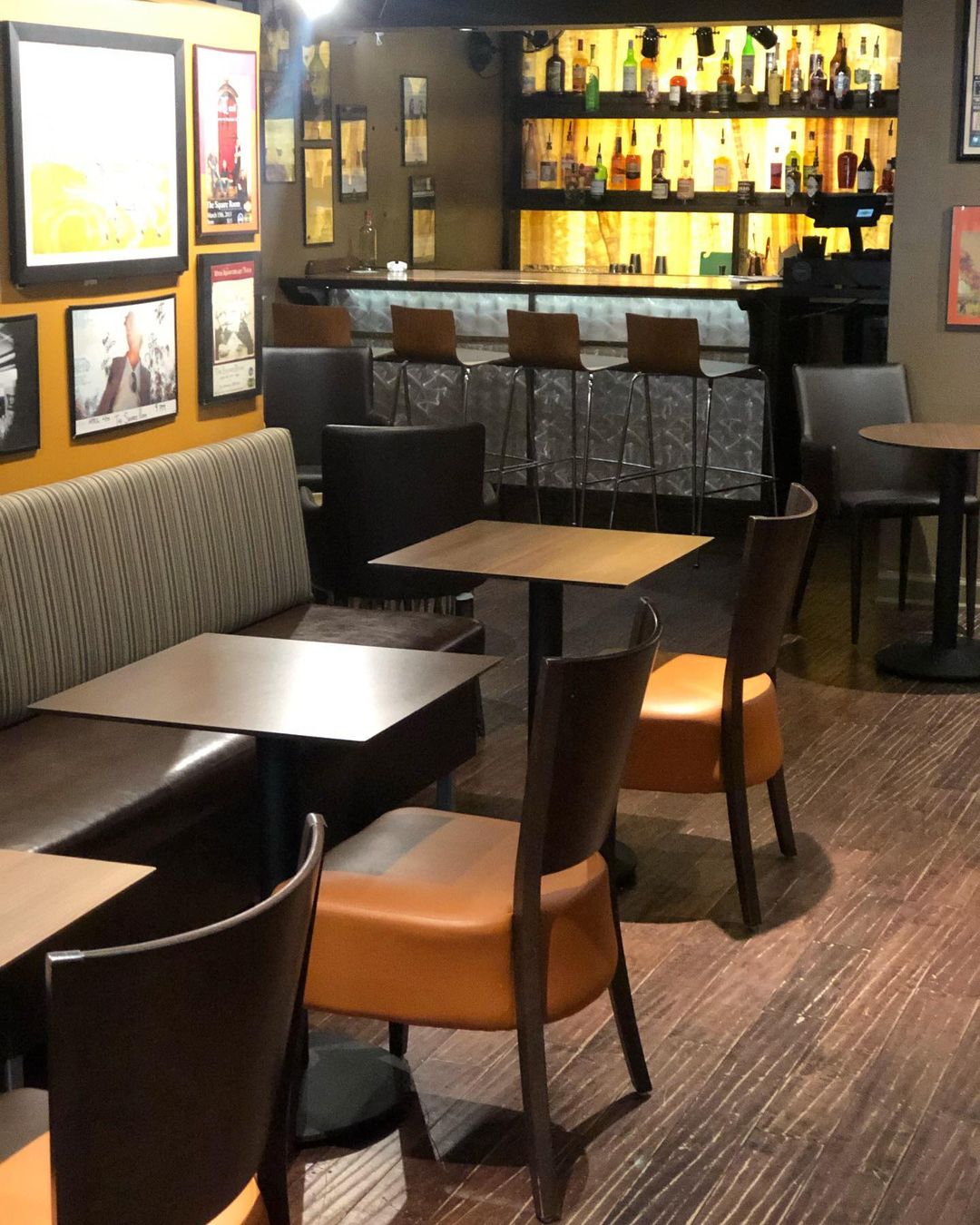 Coffee & Chocolate (Market Square)
Coffee & Chocolate serves locally-roasted coffee, teas, beautiful handmade chocolates, and macarons 7 days a week from 7am-10pm. It's a small shop, but it's perfect for a quick coffee run, especially right before work. Their most popular drink is a dirty chai.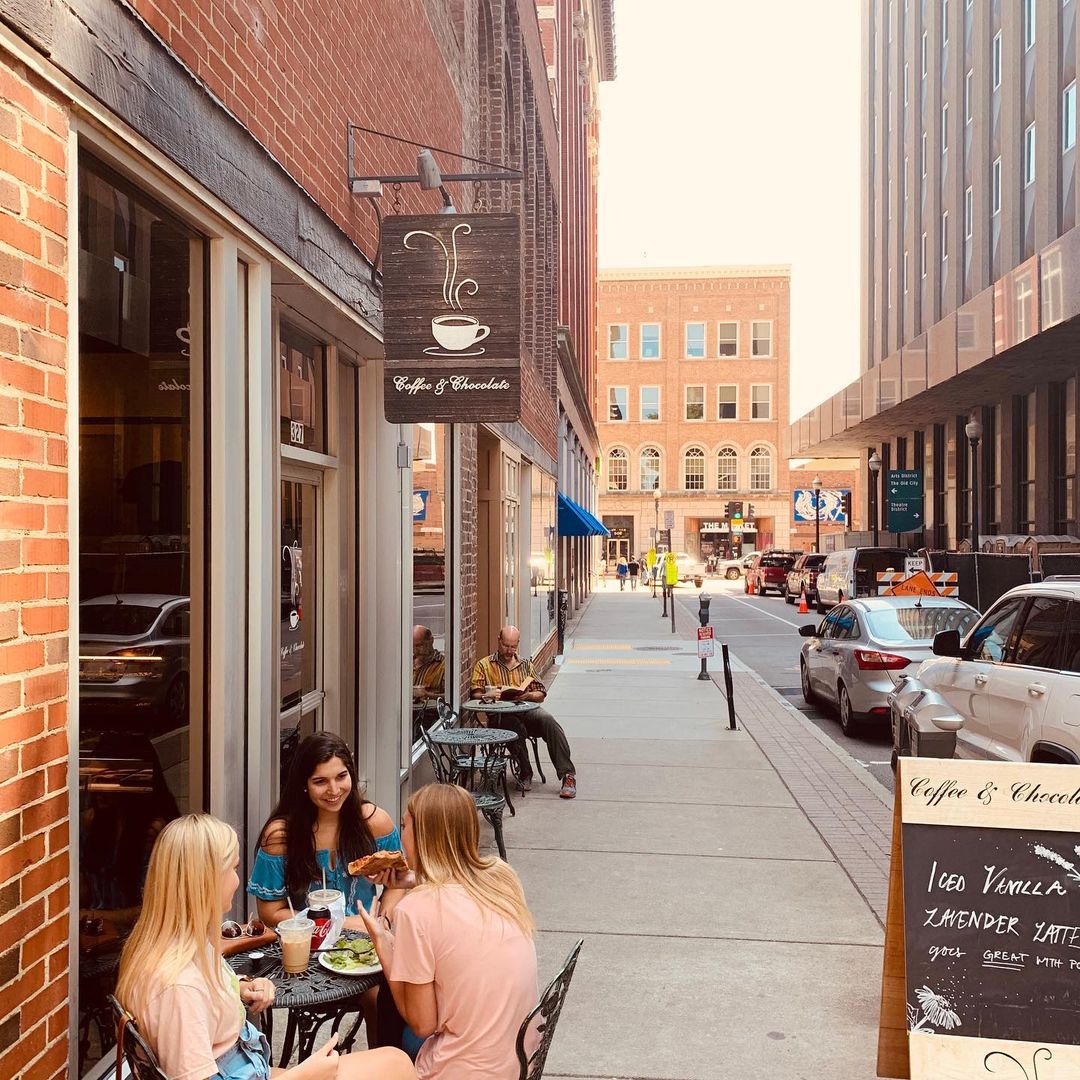 The French Market (Clinch Ave)
You'll think you stepped into Paris when you enter The French Market, a cozy and charming crêperie. There's plenty of indoor and outdoor space to meet co-workers for breakfast or lunch, or enjoy a craft cappuccino from their espresso bar in the afternoon.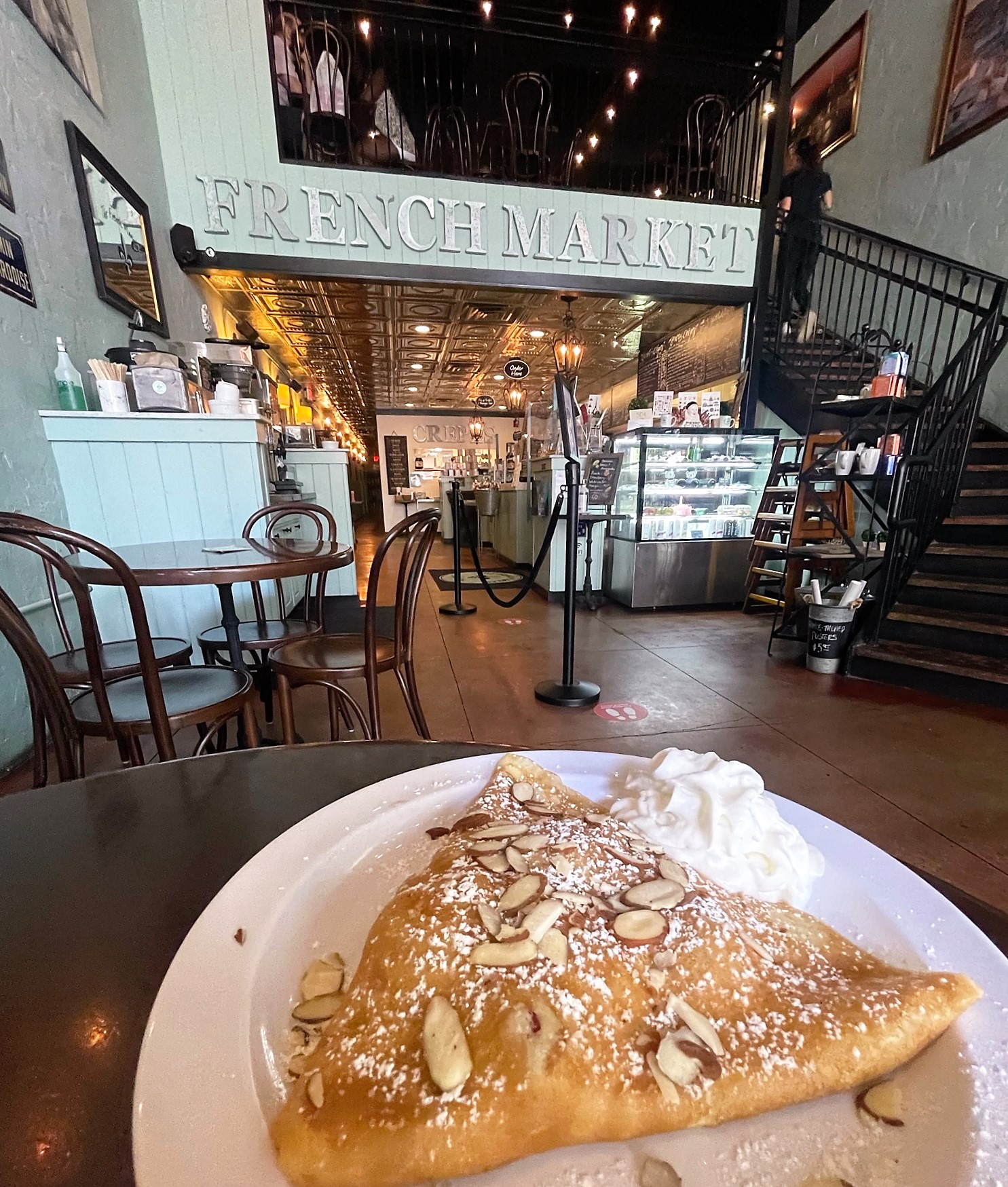 Hello Tea House (Gay Street)
You have to make a quick trip to Hello Tea House for boba tea, fresh fruit tea, cheese foam tea, and even unique coffees, like fresh strawberry lattes. Plus, savory and sweet crepes.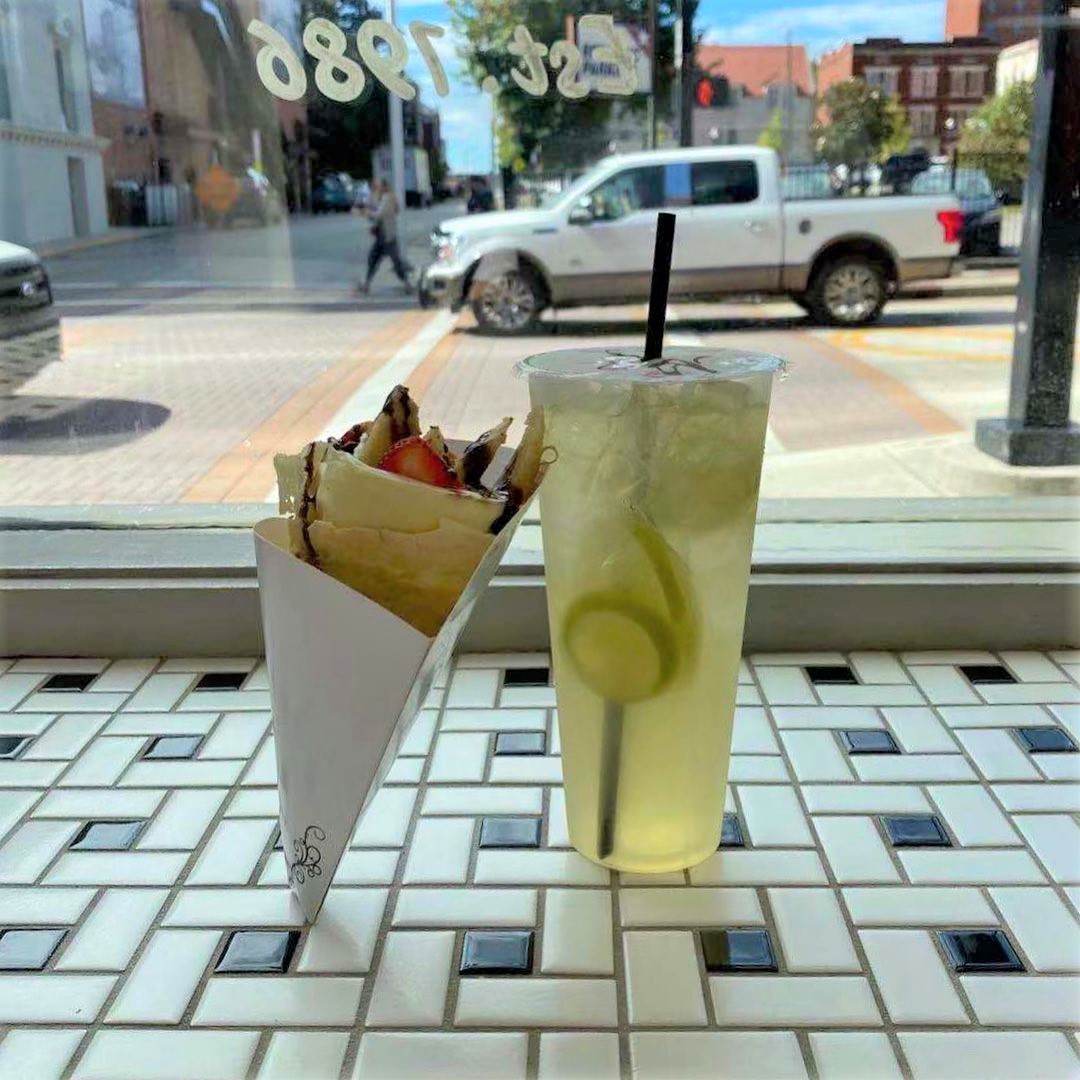 K Brew (Gay Street)
Nestled right inside Embassy Suites, K Brew is a quick stop for coffee and a handheld breakfast bagel on the way to the office. They also have chairs and tables in the lobby of the hotel, which can be a convenient spot to meet with a client.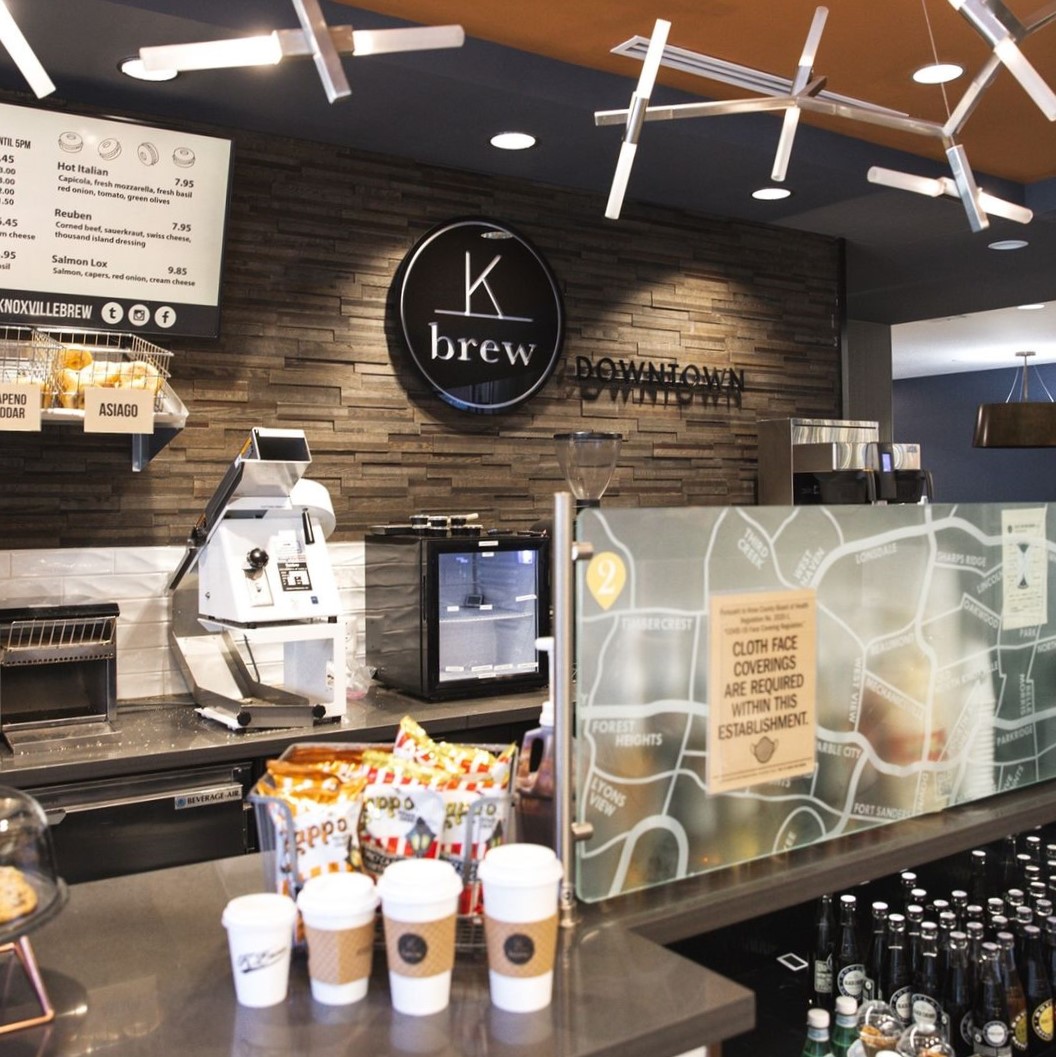 Mahalo Coffee Roasters (Union Ave)
Bright, natural light illuminates Mahalo, where you'll often find freelancers working and friends chatting. They serve nitro cold brews, seasonal lattes, burritos, and pastries. Mahalo is great for a meeting, an afternoon work spot, and a quick to-go cup of joe.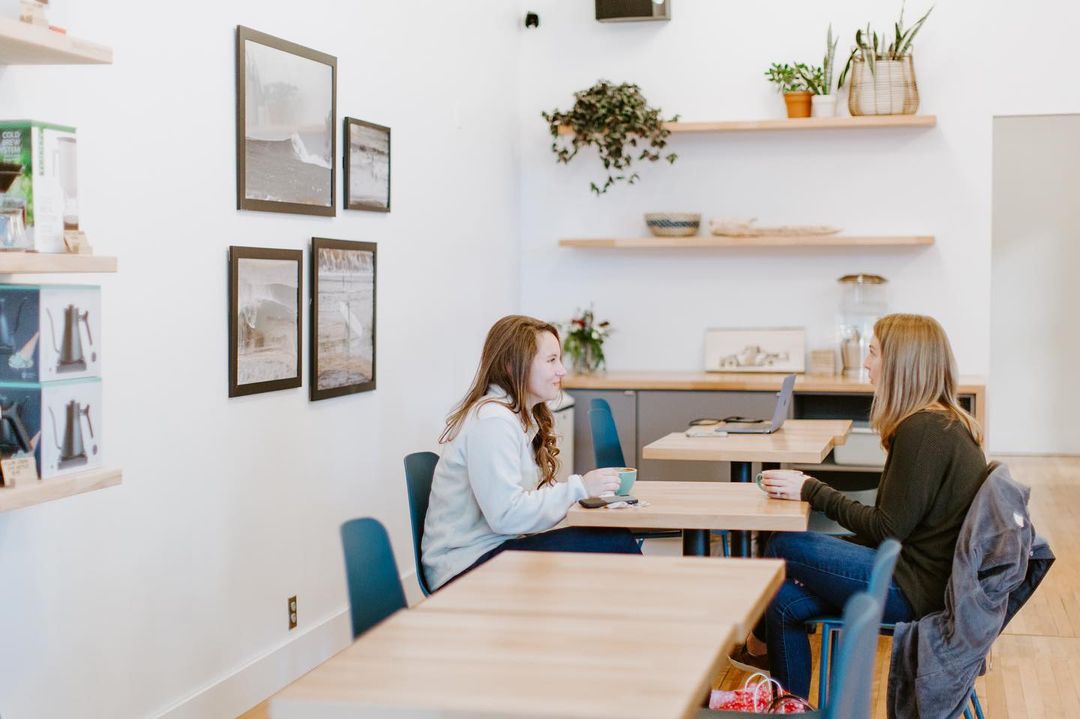 Old City Java (Old City)
Old City Java is a long-standing, quirky coffee shop with plenty of indoor seating, plus an outdoor patio that will lift your spirits. Bring your laptop and take a seat by the window. If you try this place out once, you're sure to become a regular.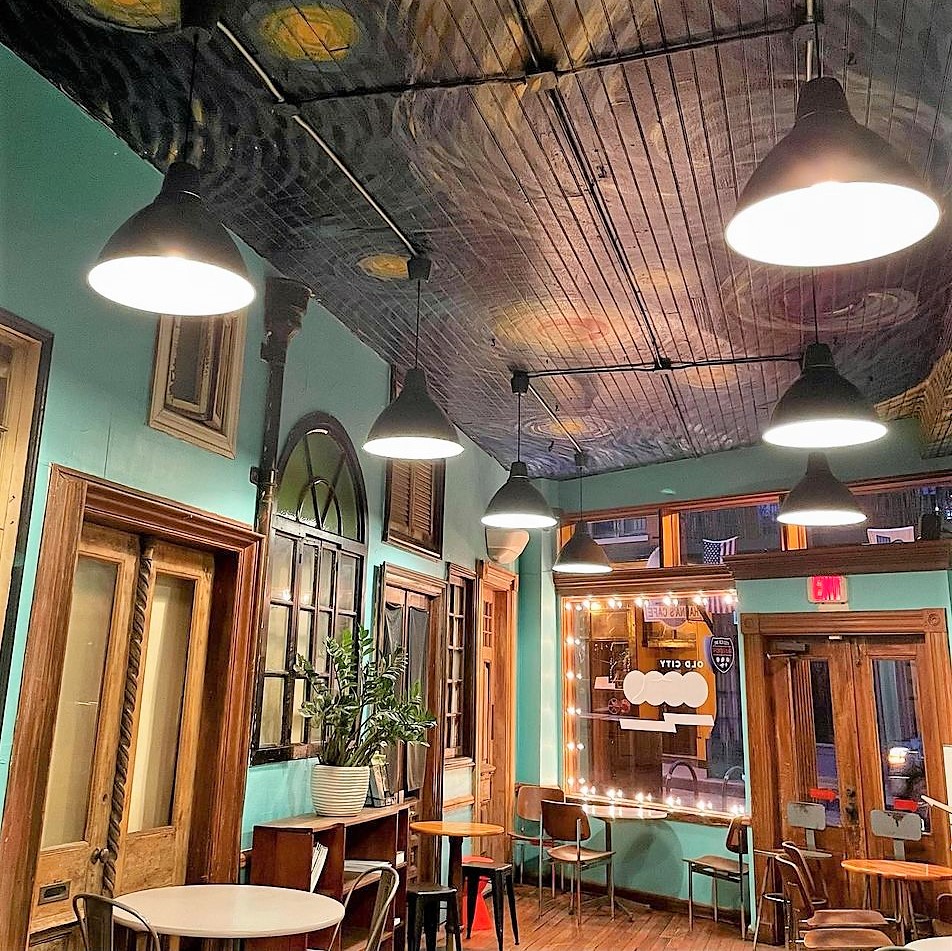 There are more options to explore...
There are two Starbucks in the Downtown district; one is connected to the Hyatt Place on Gay Street, and the other is in the Hilton Hotel at the corner of Walnut and Clinch. There's also Café Vicolo, Jacks, Matt Robbs Biscuits, and Status Dough that all whip up mean coffees!