Find Your Favorite Downtown Knoxville Coffee Shop
Downtown Knoxville offers lots of local coffee shops that hit the spot for everyone, whether you're an out-of-town visitor, live or work downtown, or a University of Tennessee student! Here are some seriously neat coffee shops you're going to love.
Awaken Coffee (Old City)
Awaken Coffee is the king of caffeinated treats, coming up with a new coffee and tea menu every season. They have a cozy, quiet atmosphere, which makes it a good place for a morning study session or afternoon work outside the office. Their most popular drink is the Honey Bear Latte. Pair it with a pastry, waffle, or burrito!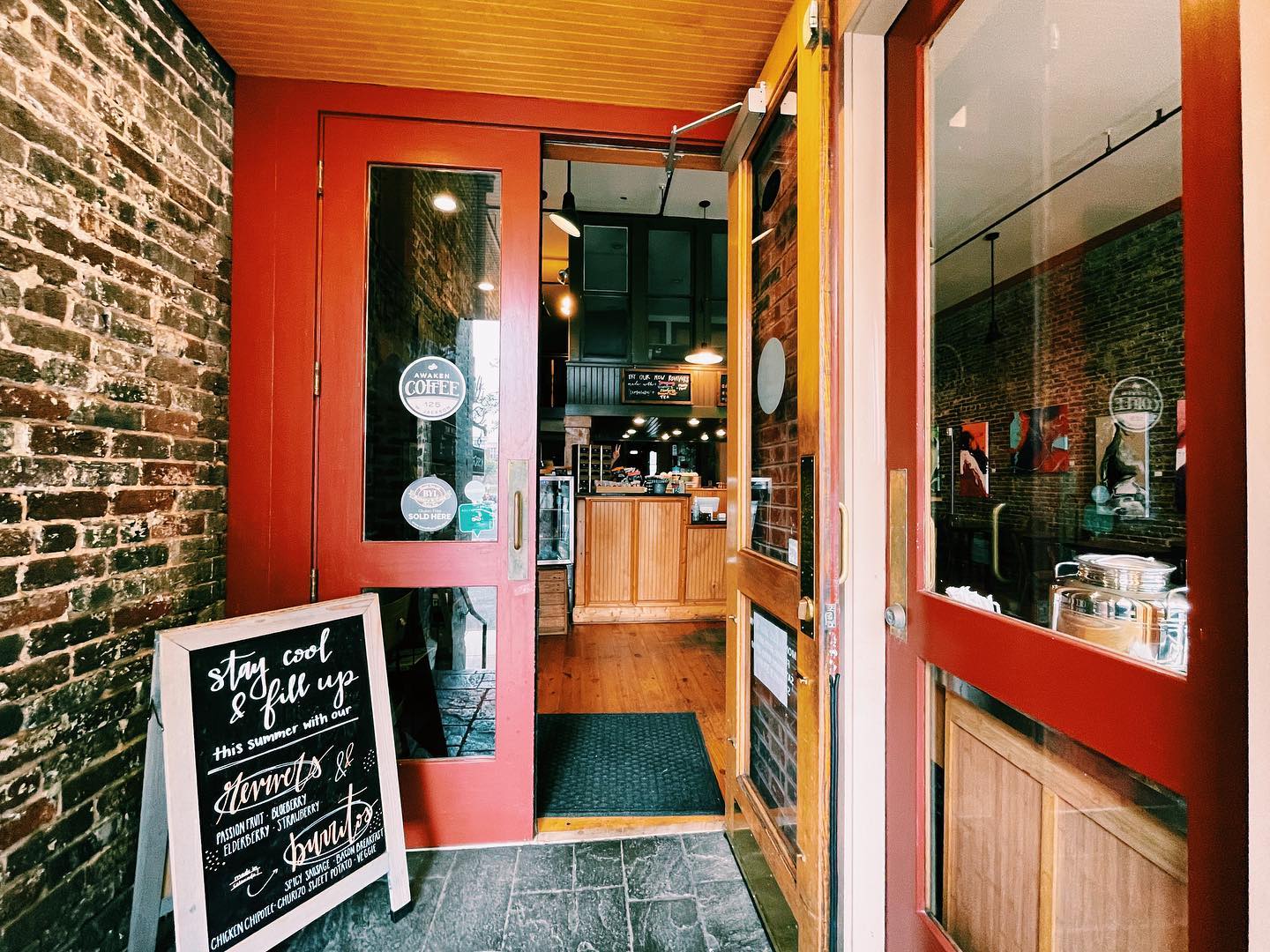 Café 4 (Market Square)
Café 4 is a delicious spot for brunch, lunch, and dinner, but there's also a hidden gem upstairs called the Mezze – a quiet spot that's a wonderful getaway from the buzz of the city. Order a handcrafted latte from the bar, served in a cozy mug, along with an assortment of cookies.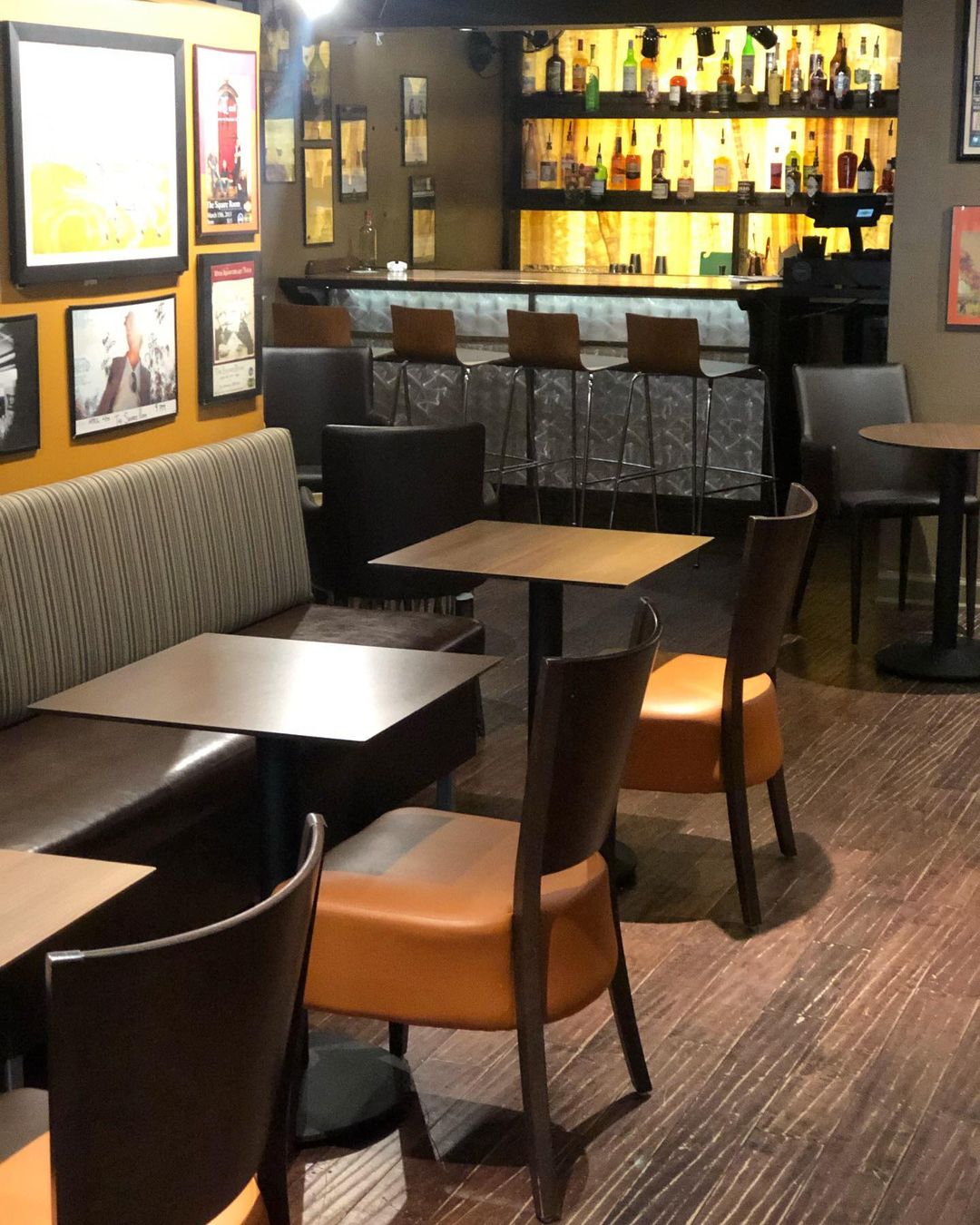 Coffee & Chocolate (Market Square)
Coffee & Chocolate serves locally-roasted coffees and teas, beautiful handmade chocolates, seasonal macarons, and waffles seven days a week from morning to night. It's a small shop, but it's perfect for a quick coffee run for their most popular drink, the dirty chai. We also recommend grabbing a seat outdoors for an afternoon break to people-watch everyone traveling from Market Square to Gay Street!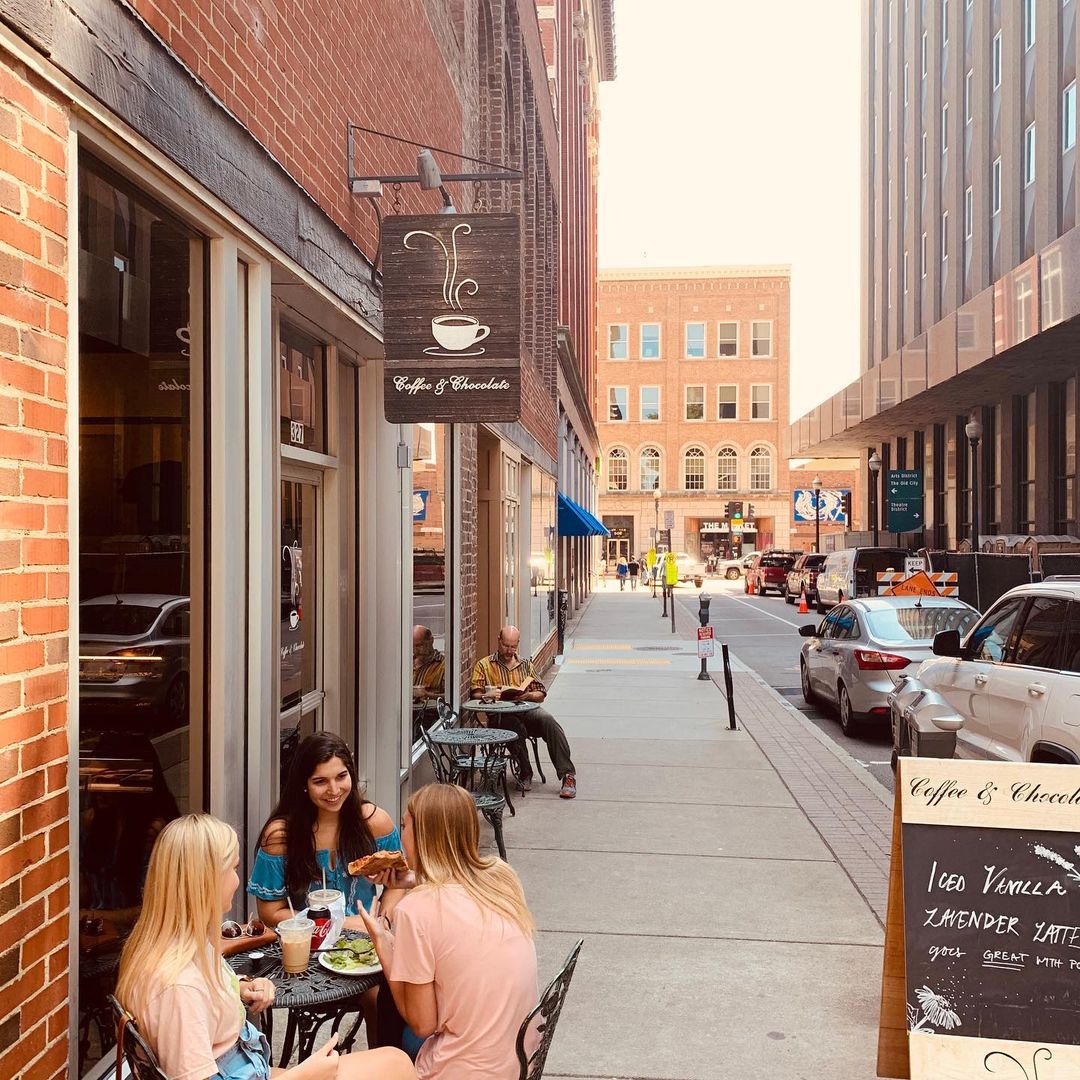 The French Market (Clinch Ave)
You'll think you stepped into Paris when you enter The French Market, an utterly charming European-style crêperie. There's plenty of space inside, including an upstairs loft to meet friends, co-workers, and classmates for breakfast, lunch, dinner, or an afternoon craft cappuccino from their espresso bar. The outside patio is also a wonderful space to waste away an afternoon.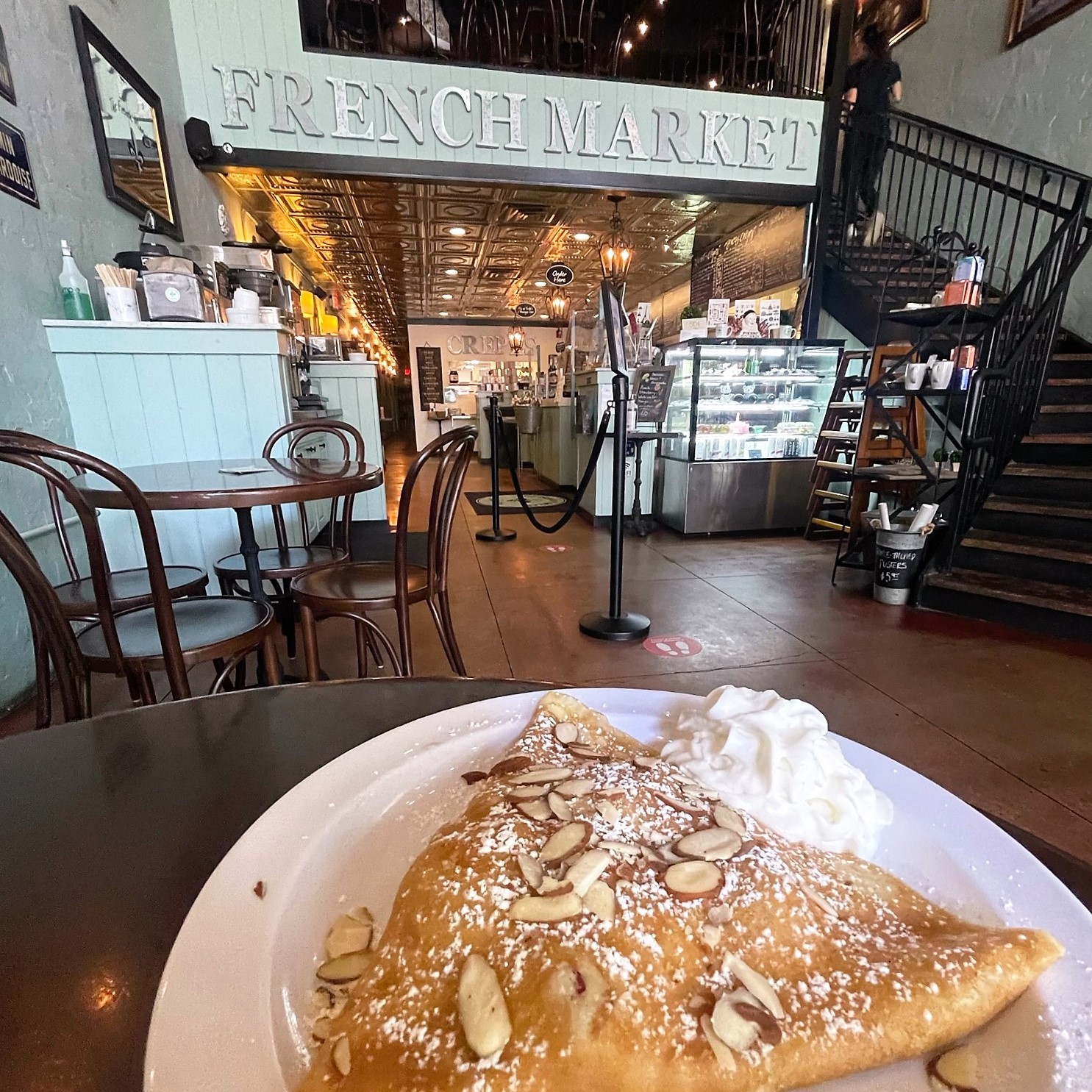 Frothy Monkey (Gay Street)
Nashville-based Frothy Monkey has become a favorite among Knoxville-locals and visitors alike, as the all-day café is the perfect stop for coffee or a meal while enjoying all that Gay Street has to offer. Taste scrumptious brunch items like avocado toast paired with their famous hummingbird latte, or spend an afternoon enjoying charcuterie and wine. This coffee shop has it all!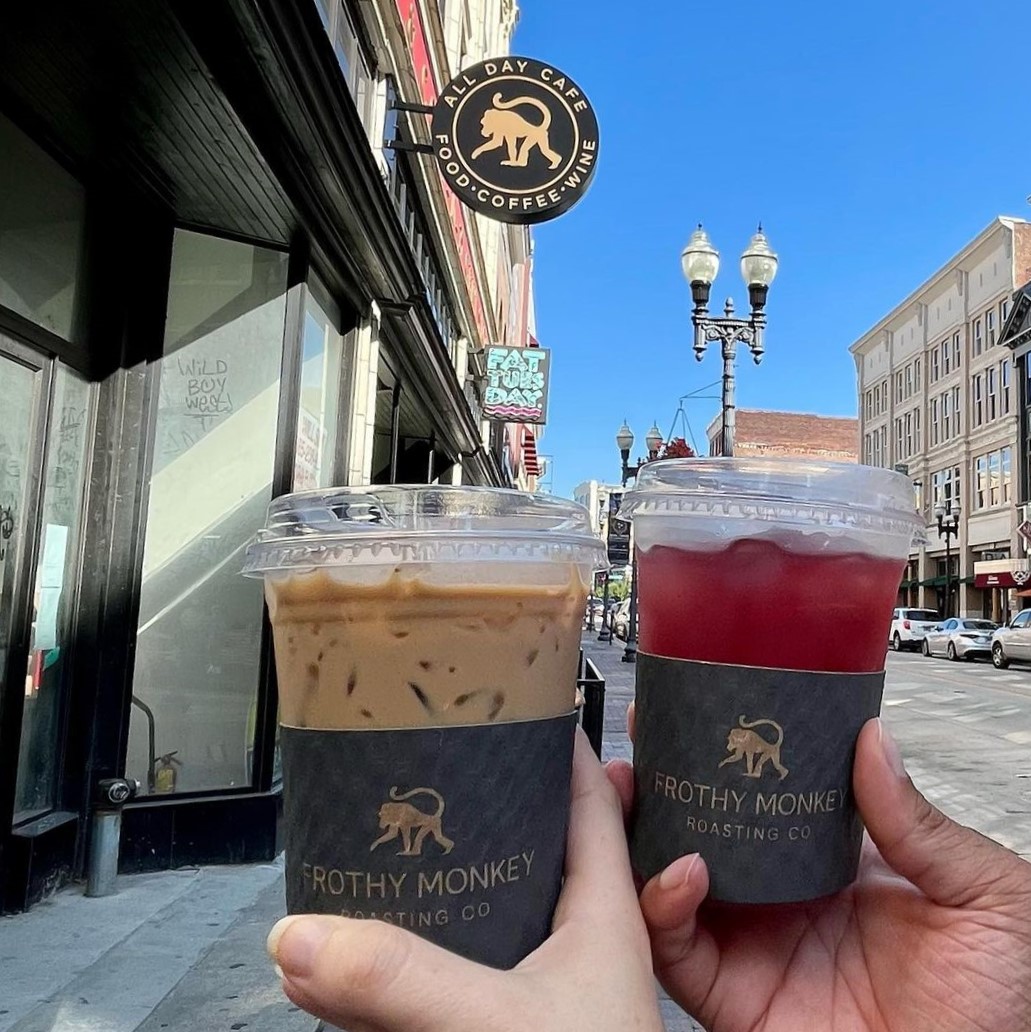 Photo Credit: @coffee.travel.history
Hello Tea House (Gay Street)
As you walk the streets of Downtown Knoxville, you'll spot one of the more unique coffee and tea shops in town, Hello Tea House. Take a step inside for boba tea, fresh fruit tea, cheese foam tea, and even unusual espresso beverages, like fresh strawberry lattes. Plus, savory and sweet crepes to pair your drink with!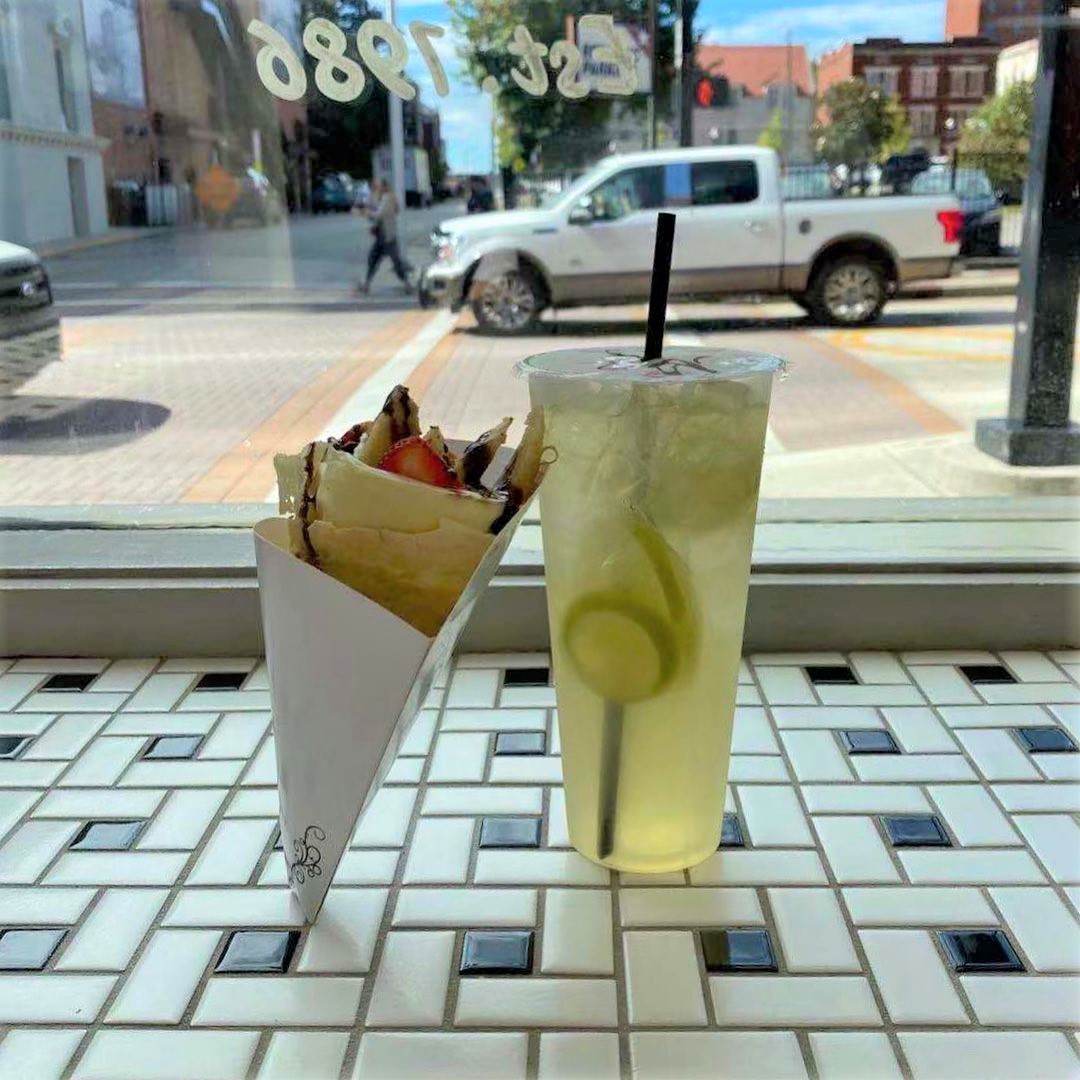 K Brew (Gay Street)
Nestled right inside Embassy Suites, K Brew is a quick stop for local coffee and a handheld breakfast bagel on the way to the office, class, or a day on the town. They also have chairs and tables in the lobby of the hotel, which can be a convenient spot to take a break. You'll also find some weirdly delicious seasonal drinks here, created by their baristas, like Orange Blossom Matcha Latte.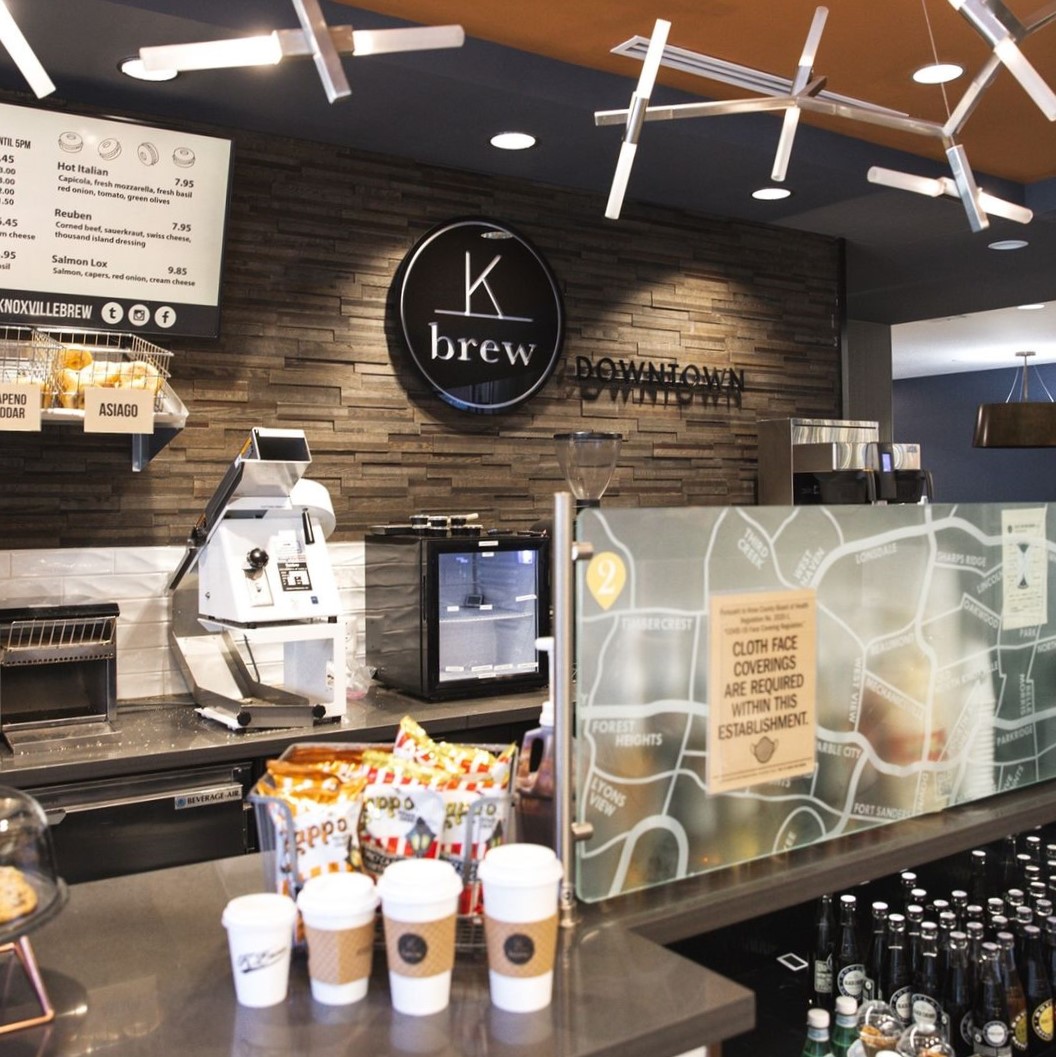 Mahalo Coffee Roasters (Union Ave)
Bright, natural light illuminates this Hawaiian-inspired coffee shop, where you'll often find freelancers working, friends chatting, and students doing homework. Mahalo serves a bit of everything, from nitro cold brews to seasonal lattes, as well as savory burritos, vegan muffins, and more.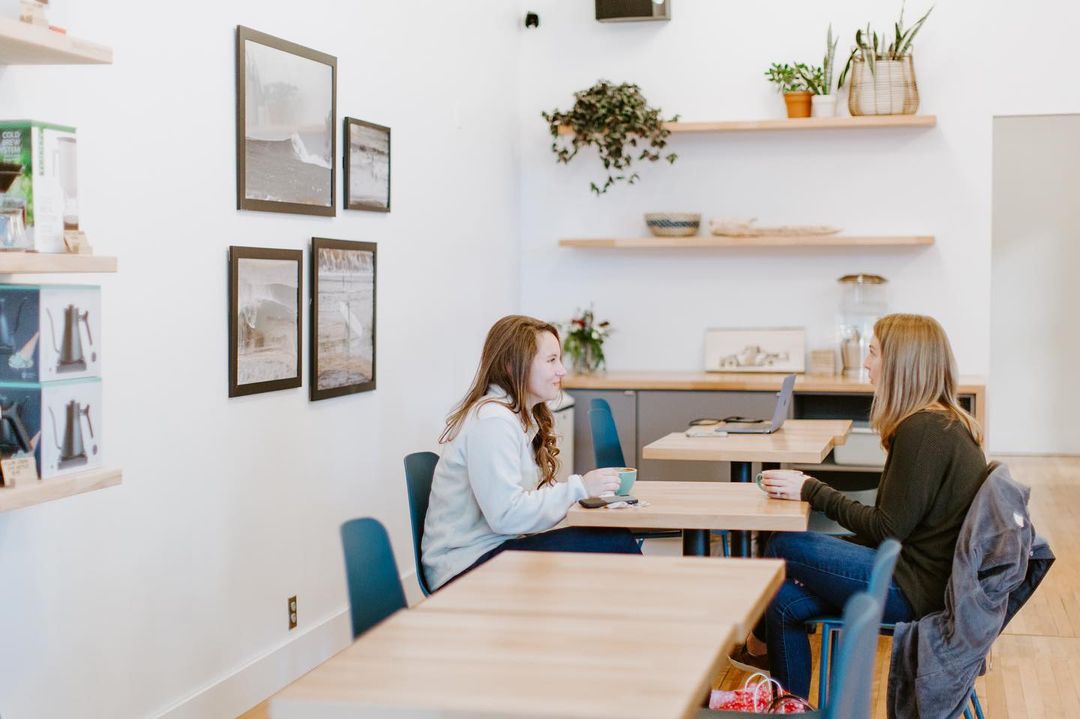 Old City Java (Old City)
Old City Java is a long-standing, quirky coffee shop with plenty of indoor seating, plus an outdoor patio that will lift your spirits. Bring your laptop and take a seat by the window. Walking through the Old City? Stop here for a while. If you try this place out once, you're sure to become a regular.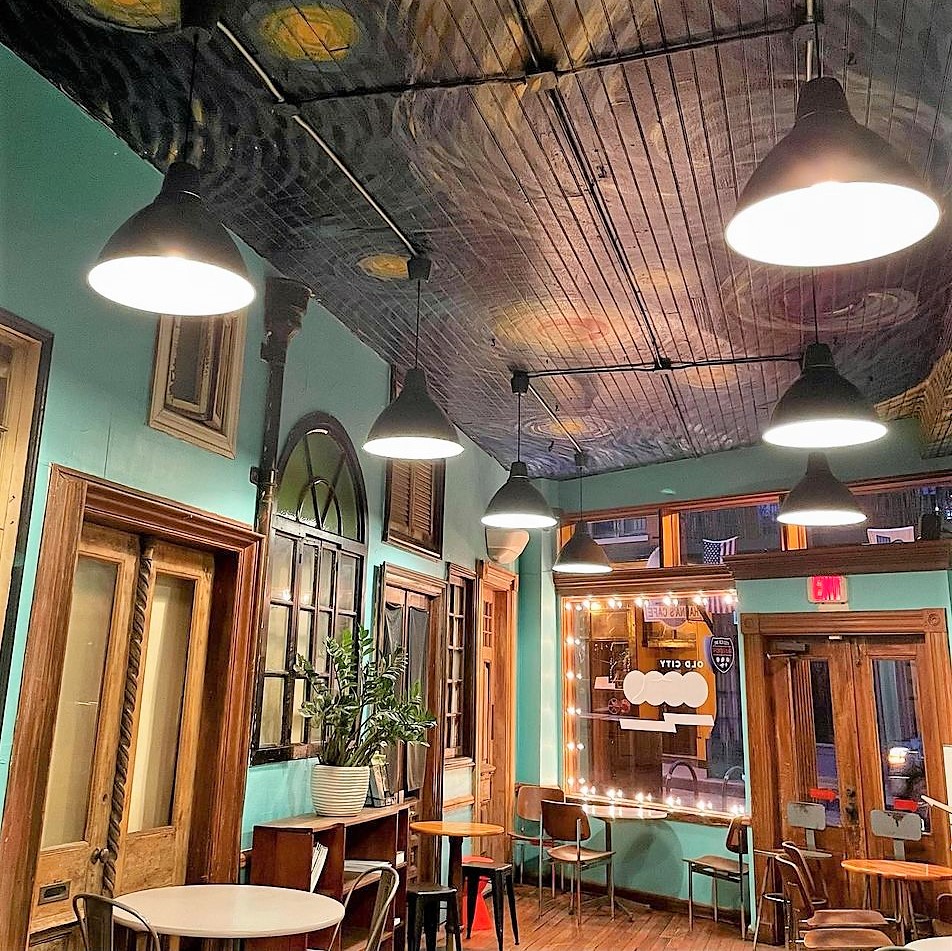 There are more options to explore...
There are two Starbucks in the Downtown Knoxville district; one is connected to the Hyatt Place on Gay Street, and the other is in the Hilton Hotel at the corner of Walnut and Clinch. There's also Café Vicolo, Jacks, Matt Robbs Biscuits, and Status Dough that all whip up mean coffees!