Wedding Venues in Downtown Knoxville
💕 Pop the champagne bottles, let's plan a wedding. We're so glad you're considering Downtown Knoxville to host your wedding. It's an intimate, charming place perfect for local and destination celebrations. We'll start with downtown's typical wedding venues, then talk hotels and unique spots (like World's Fair Park)!
The Standard
The Standard is a beautiful, urban event space on Jackson Ave with three areas for ceremonies and receptions. The largest space is the main room with vaulted ceilings, huge skylights, and exposed brick, making for spectacular photos. For a more intimate celebration, they also have the 412 Loft and a romantic outdoor patio. In this historic venue, you can create the atmosphere you want – and the wedding of your dreams!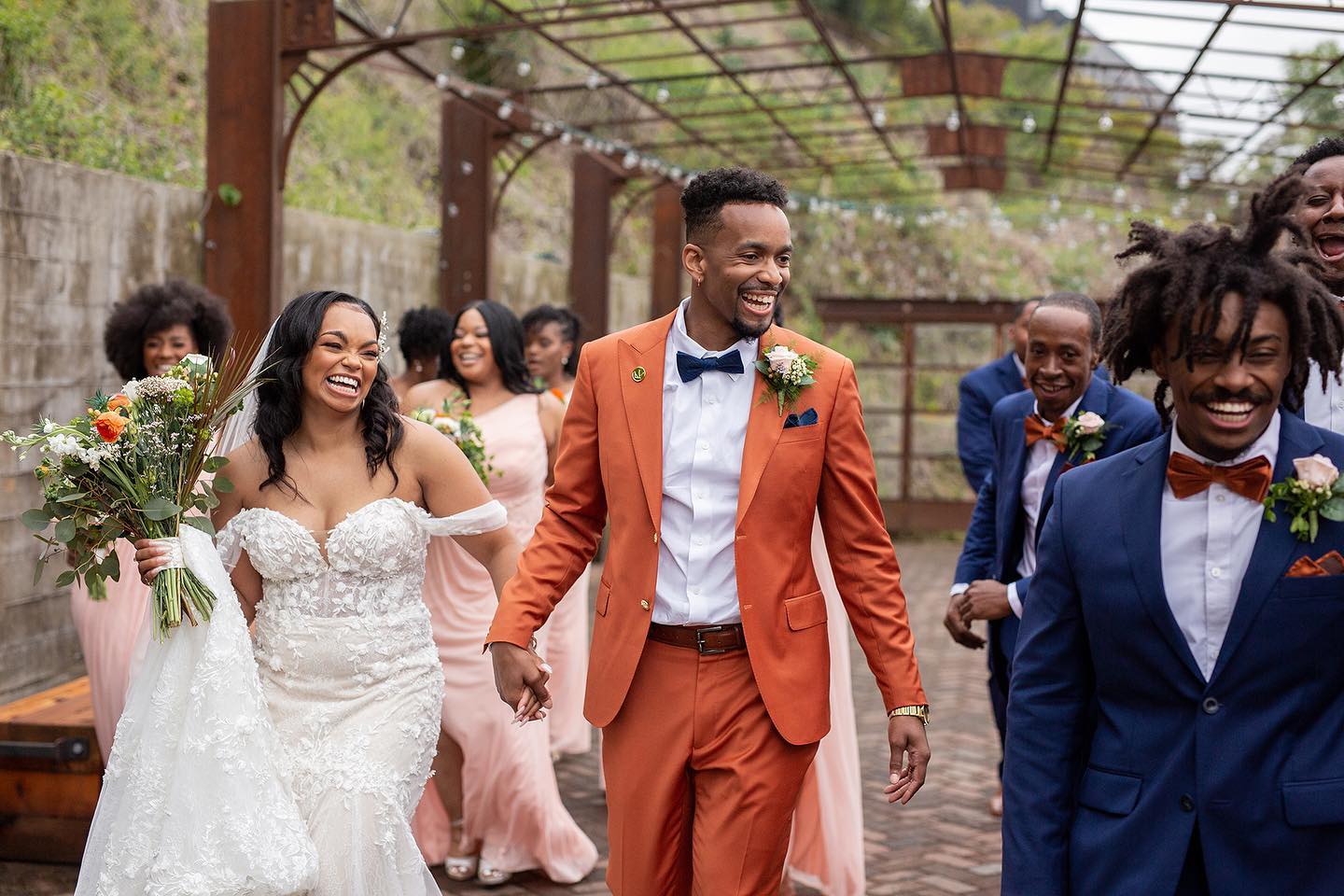 Photographer: Danielle Evans Photography
Downtown 211
Shhh! You just discovered one of the best-kept secret wedding venues in Downtown Knoxville. Downtown 211 is a private rooftop on Market Square great for smaller weddings. You can rent out the entire loft for a stylish indoor/outdoor party suitable for up to 50 guests. With views of the square, a romantic rooftop set-up, and a gorgeous loft to take portraits, you're sure to have the perfect day.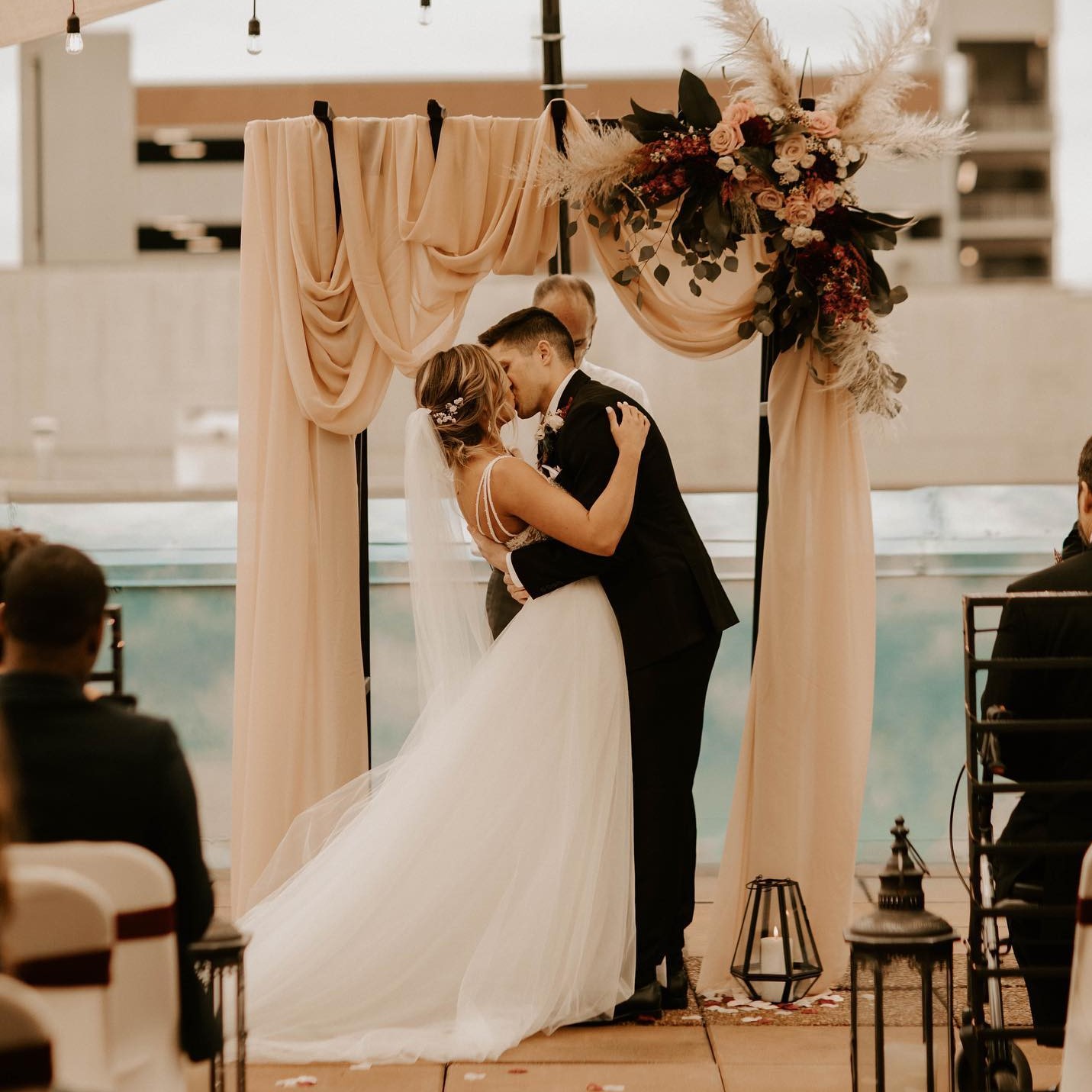 Photographer: Ashleigh Jameson Photography via @megandykes_
Foundry on the Fair Site
The Foundry on the Fair Site has been a Downtown Knoxville wedding venue for almost 30 years. They provide the décor, cater the reception, and help out with anything else you need for your big day. The Foundry can host up to 600 people (talk about a party!) and is known for stunning receptions with delicious food.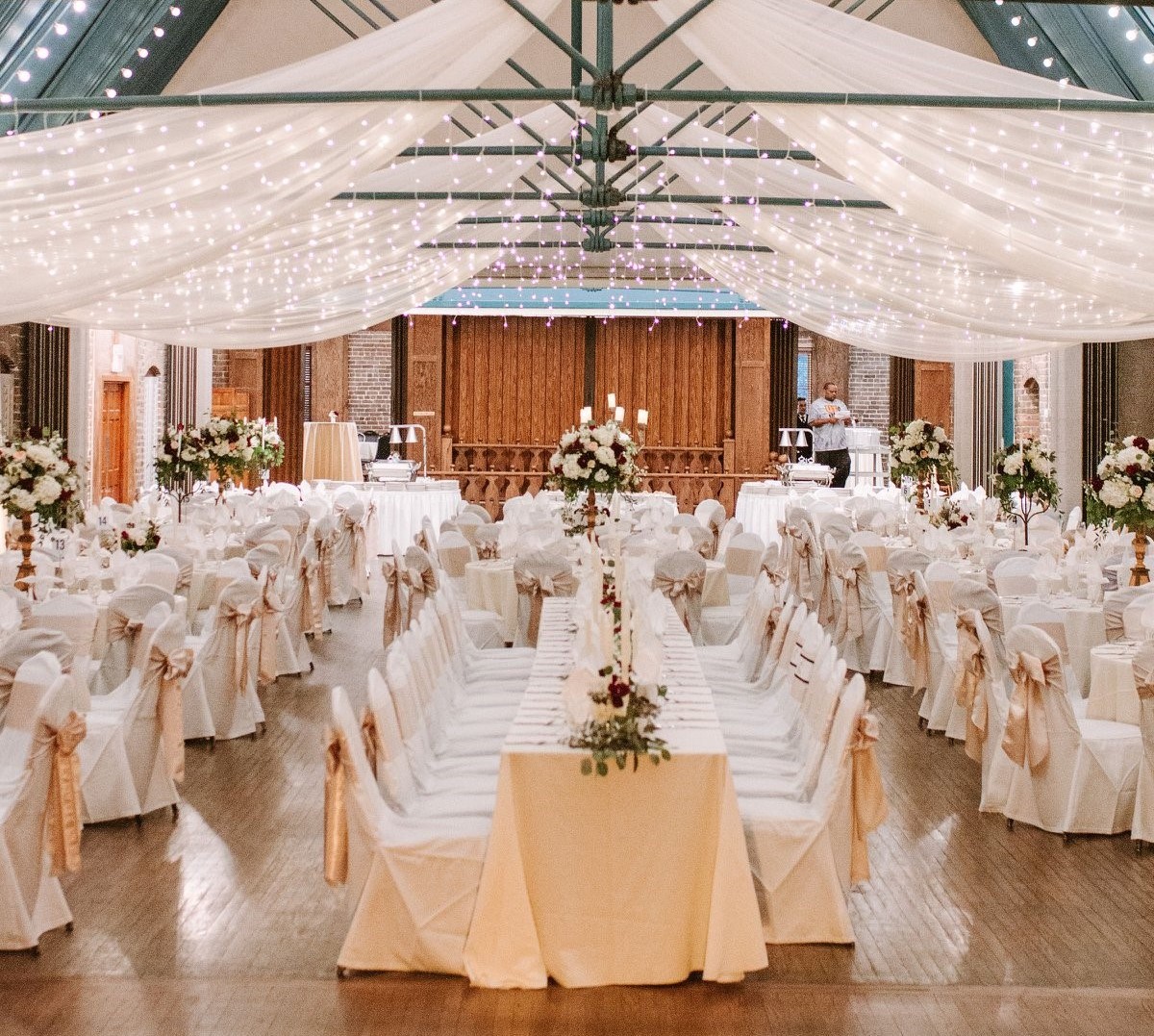 Photographer: Suzy Collins
Square Room
Through the archway off Market Square, you'll find the Square Room, a quaint venue for up to 100 guests. The historic building has rich dark wood floors, high ceilings, and exposed beams that create a charming atmosphere. Their team can curate your wedding, including providing globally-inspired food and small-batch cocktails. Talk about easy...and a dream come true!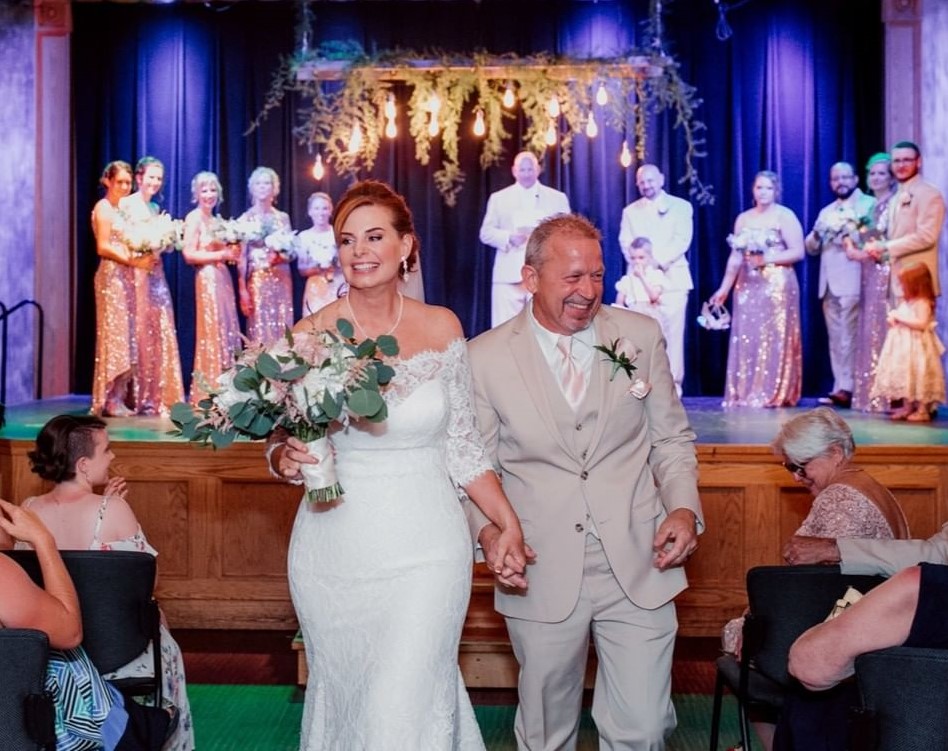 Photographer: Megan Haun
Jackson Terminal
We don't know what's more romantic: the string lights, vaulted ceilings, arched windows, or exposed brick. The Jackson Terminal sets a wonderful wedding scene in the Old City. This newly renovated space partners with All Occasion Catering for a full-service day, from gourmet dishes, spirits and liquor, to set-up and clean-up.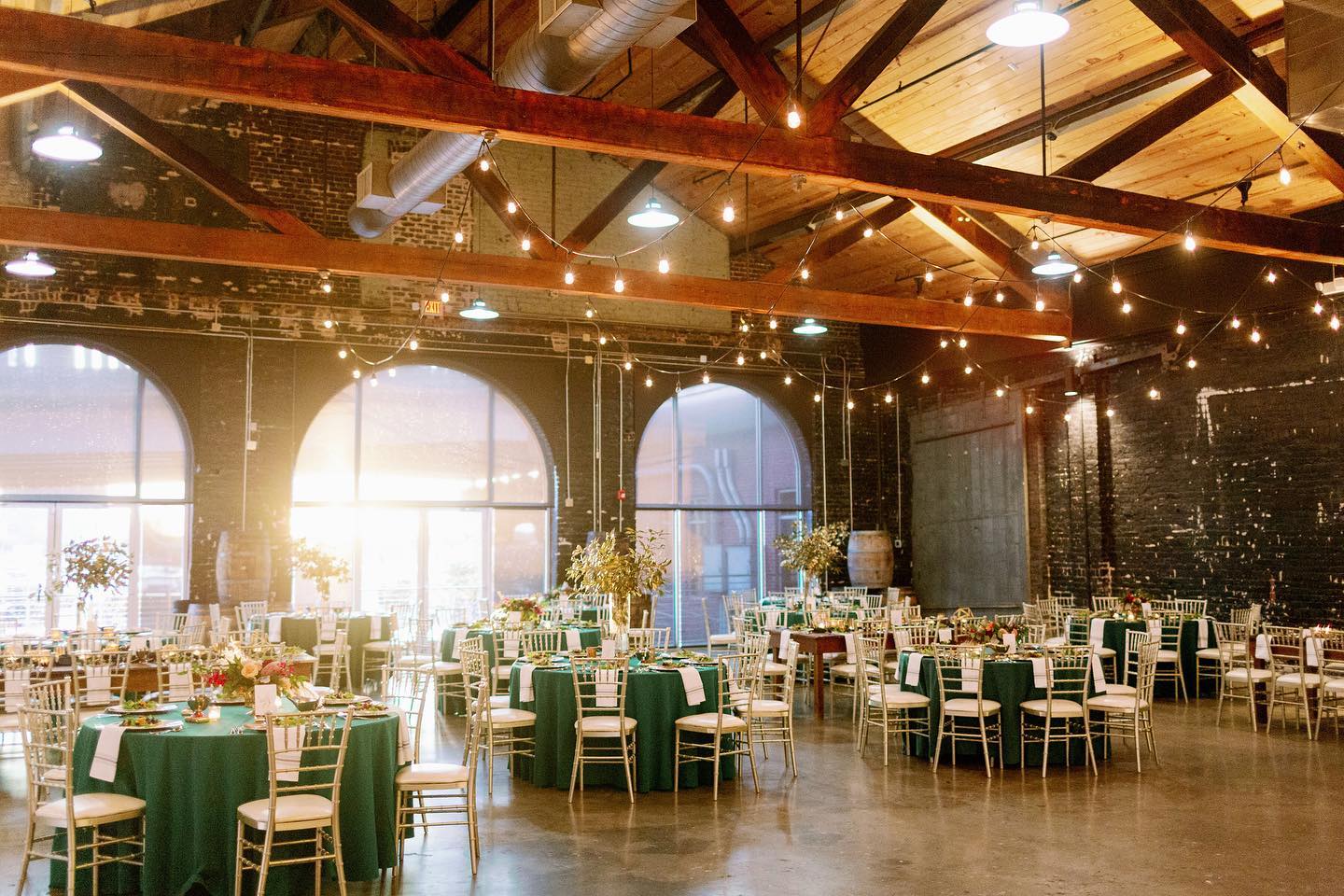 Photographer: Rachel Fugate
Emporium Center
The Emporium is an absolutely stunning wedding venue in the heart of Downtown Knoxville's Arts District. The 1890s building boasts large windows providing ample natural light, rustic materials and textures, and 18-foot ceilings. String lights add even more charm! When you rent this non-profit space, you support the arts community in Knoxville​.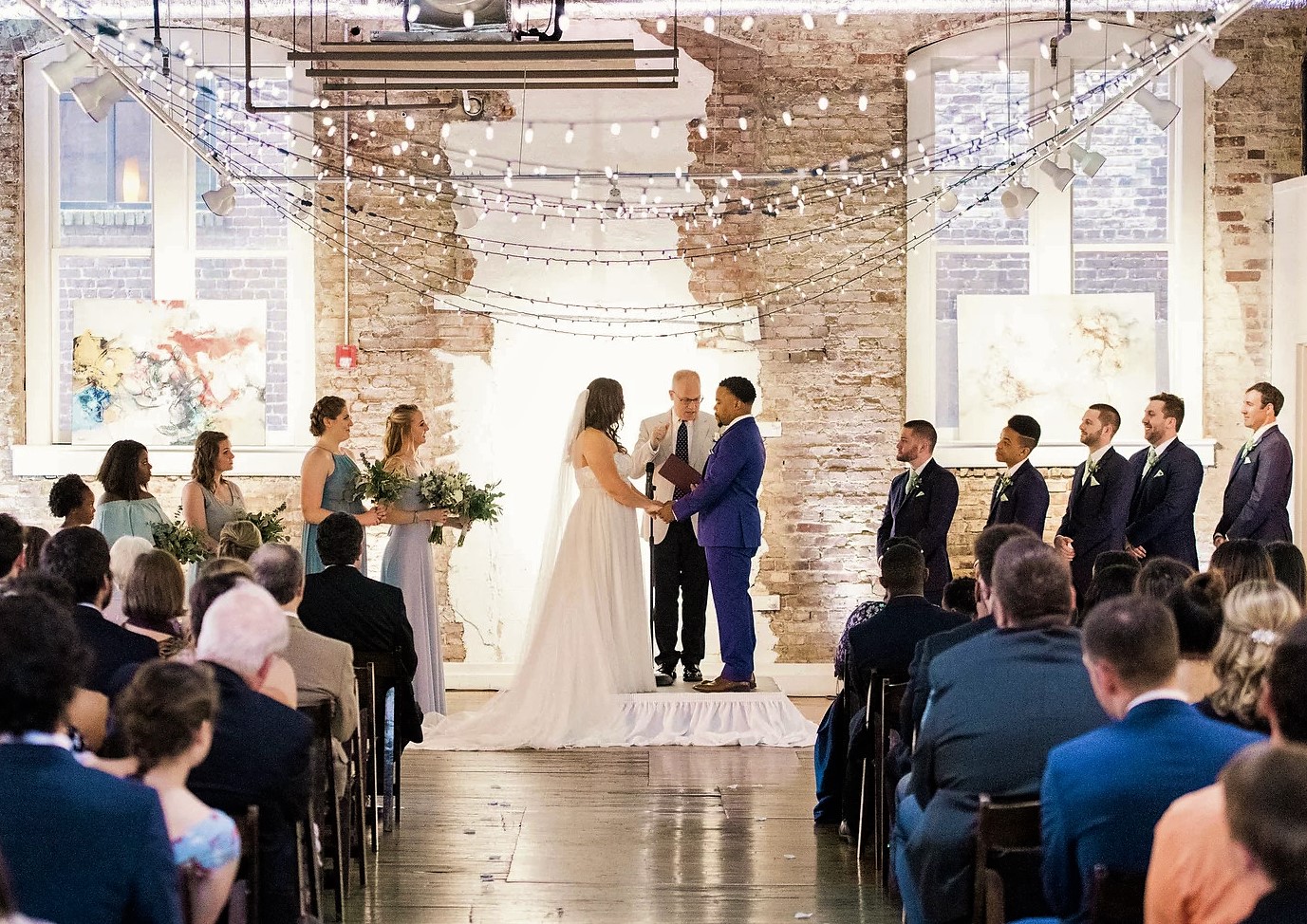 Old City Performing Arts Center
The Old City Performing Arts Center is ideal for weddings and receptions looking for a funky Downtown Knoxville vibe. The exterior is a gorgeous spot for photos, and inside, think airy brick warehouse with high ceilings, large romantic original windows, modern murals, and theatrical lighting. Your wedding here will be one for the books!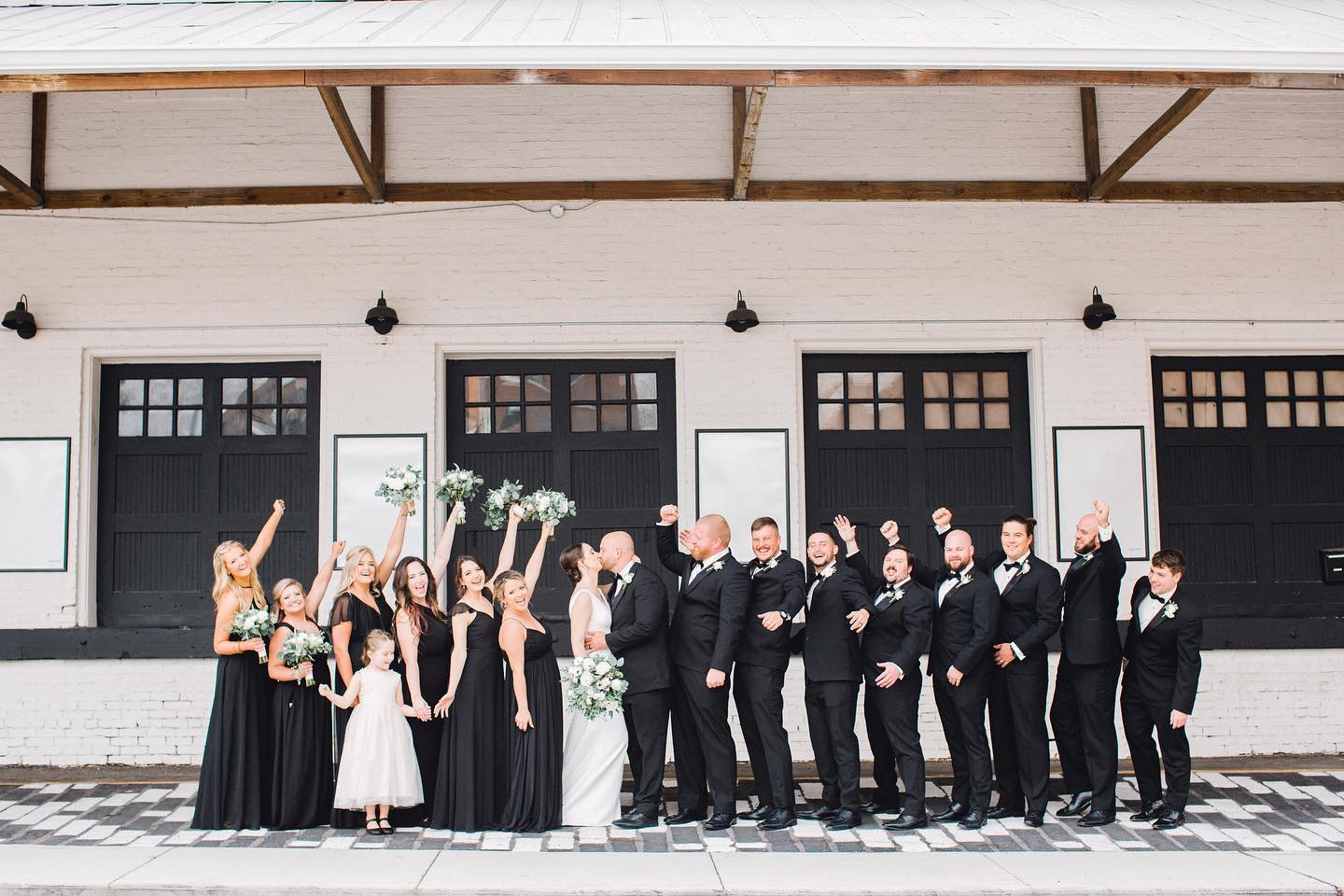 Photographers: Matthew & Brittany Davidson
The Sunsphere
Imagine celebrating your special day 100 feet in the air in Knoxville's icon – The Sunsphere! Sunsphere Events makes those dream a reality. They help customize your special day, so that everything goes off without a hitch. The Smoky Mountains and our city's skyline will be your perfect backdrop.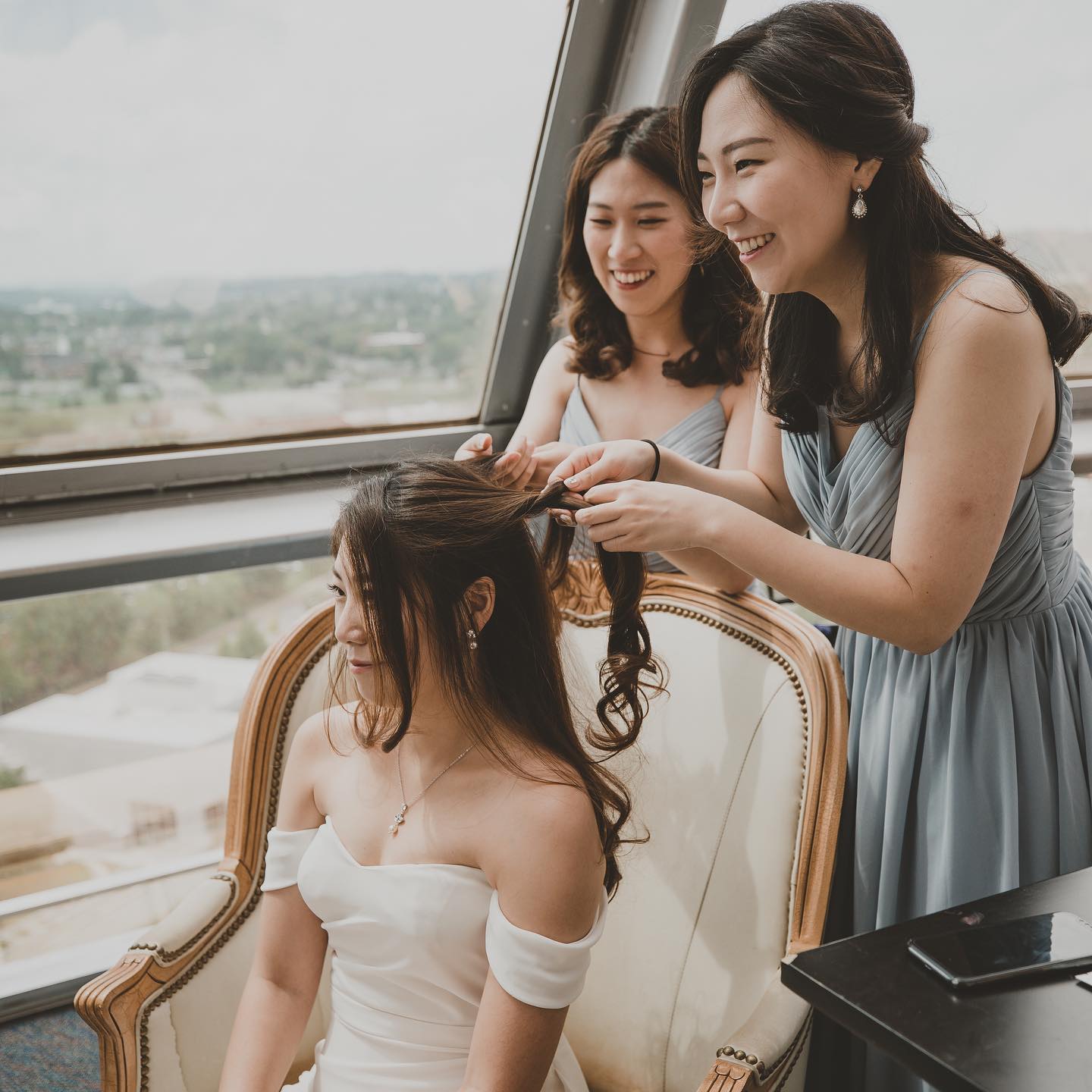 Photographer: Shanell Bledsoe Photography
Hotels
When it comes to hosting your wedding at a Downtown Knoxville hotel, anything is possible. Picture this: buying out an entire boutique hotel for a destination wedding at the Oliver Hotel, hosting your closest family and friends in the Governor's Suite at The Tennessean, or having a lavish affair at the Crowne Plaza. And it makes things super easy for your out-of-town guests, because they can stay where the party is at. Click for all hotels.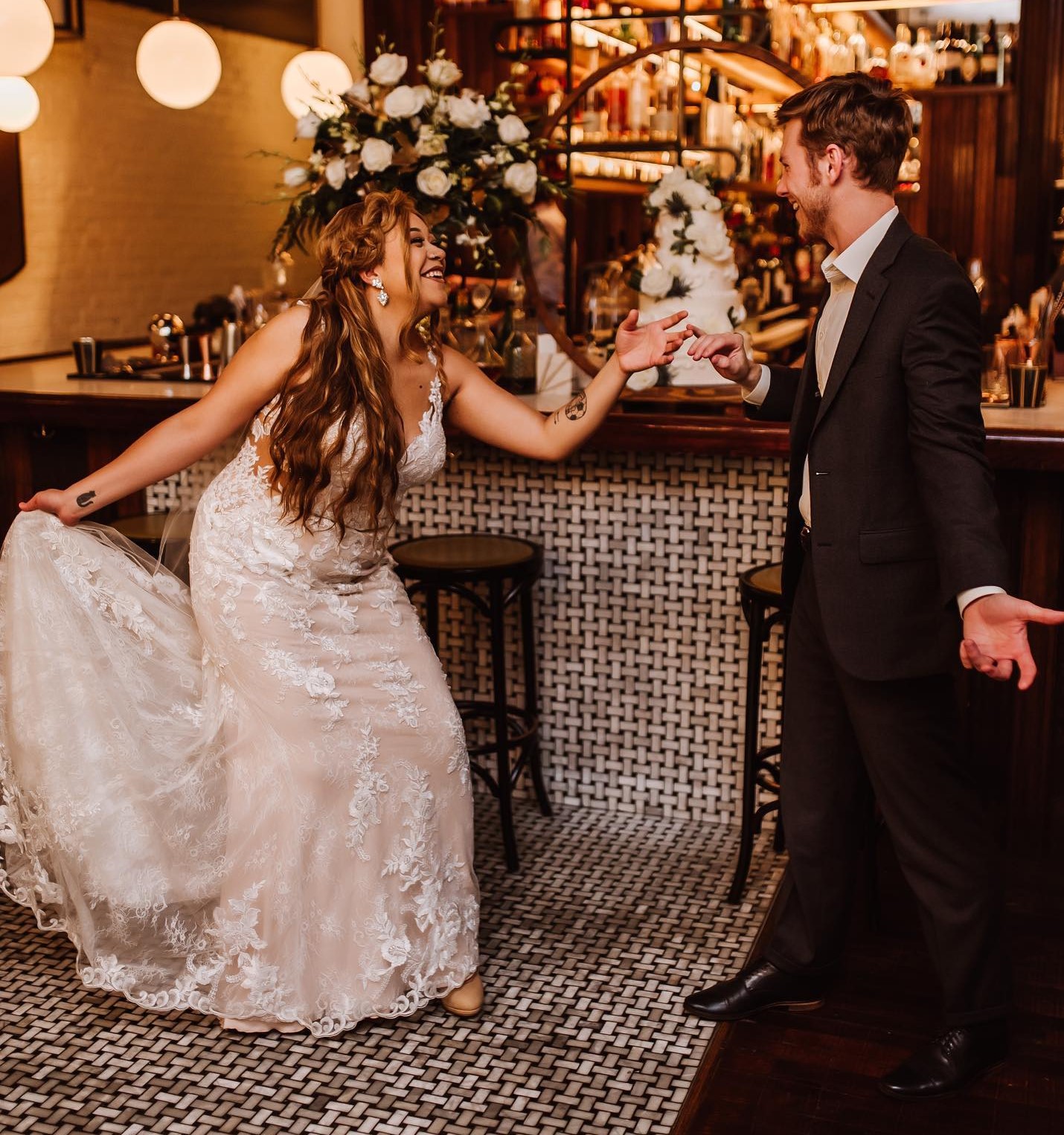 Photographer: Devon Adrianne
Location: Oliver Royale
Did You Know?
You can also have your wedding at an iconic Downtown Knoxville site. Outdoor locations include World's Fair Park and Volunteer Landing. Museum locations include Knoxville Museum of Art, James White's Fort, and Women's Basketball Hall of Fame. Plus, there's the Knoxville Convention Center. So many options to suit your taste!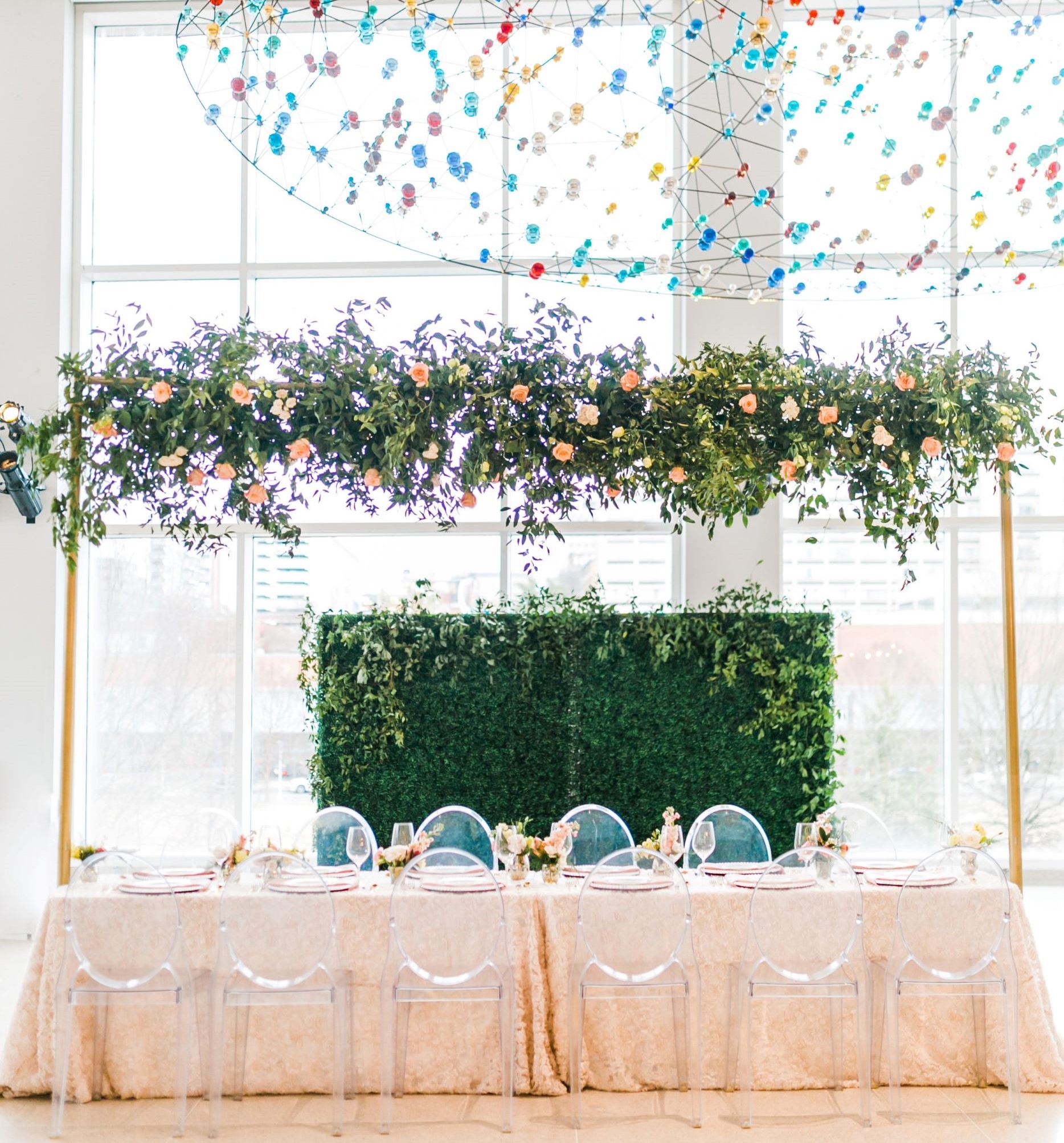 Photographer: Winx Photo
Location: Knoxville Museum of Art
Restaurants & Rooftops
Last, but certainly not least, you can rent out Lonesome Dove or The Vault for moody, intimate weddings. These restaurants transform into a fairytale scene with food that is out of this world. And the sky is the limit with private rentals of Downtown Knoxville rooftops, Radius Rooftop Lounge and Five Thirty Lounge.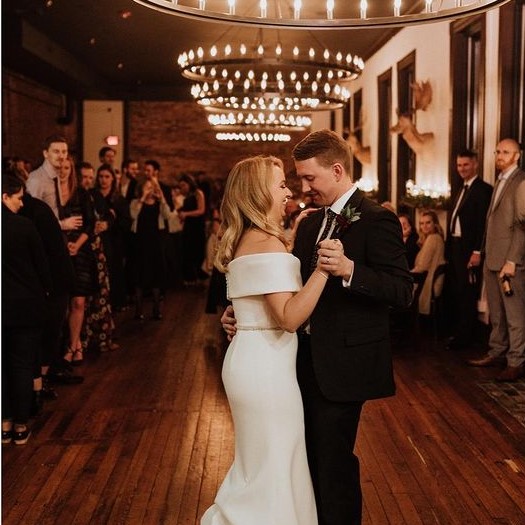 Photographer: T & K Photography
Location: Lonesome Dove
Scroll through these pictures to find your perfect wedding venue!