The Maker Exchange
There's no denying that commercial growth in Downtown Knoxville has mushroomed in recent years. But when Rockbridge Capital acquired/re-branded two hotel properties near the World's Fair Park site, the Ohio-based hospitality developer took the project one step further and created an additional space that is helping to cement Knoxville's emerging identity as The Maker City.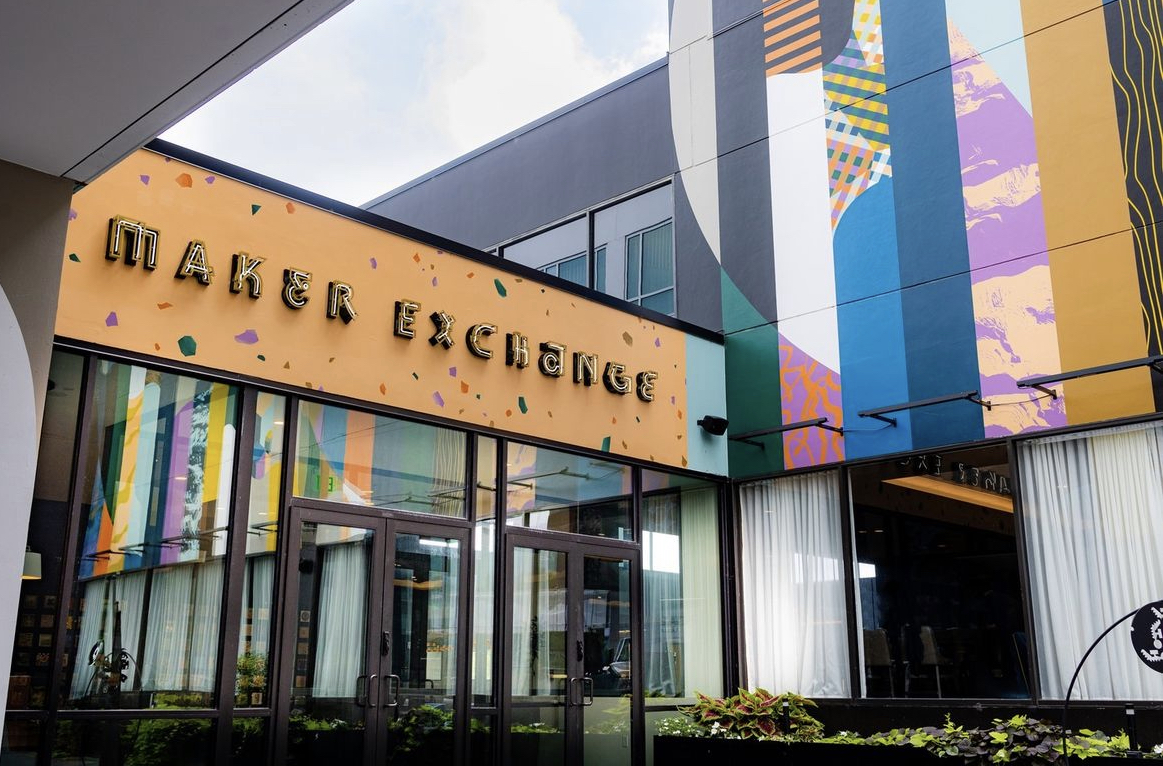 The Maker Exchange — a cultural nexus connecting The Tennessean luxury hotel, the recently re-branded Marriott Downtown Knoxville hotel, World's Fair Park and the Knoxville Convention Center — is a public space designed to showcase and celebrate the city's artistic community. The multiuse facility, which was launched in the fall of 2022, serves not only as a gallery space but also a place where visitors and locals alike can gather to shop, dine, celebrate and more.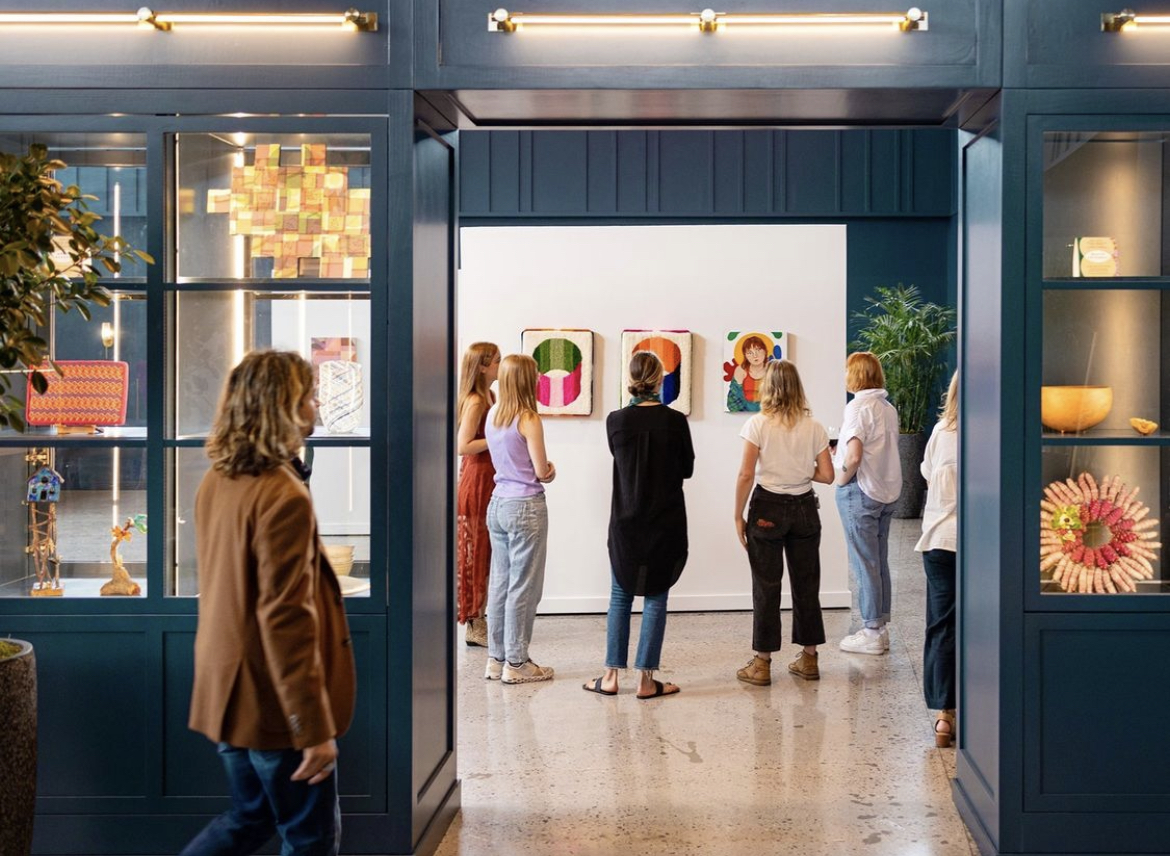 "We see it as a gift to this entire community," said Sherry Jenkins, director of Dogwood Arts, the not-for-profit that Rockbridge selected to curate Maker Exchange's retail space. "It's been wonderful working with them (Rockbridge) and seeing their vision and commitment. They have authentically gifted the space for our artists and makers to benefit from."
Dogwood Arts shows the collection of creative works (both permanent and rotating) in a 2,000-square-foot gallery called The Curio. The organization spent months reaching out to an initial, select group of 150 artists to contribute pieces for The Curio's Grid Wall, a massive vertical space that displays each maker's creation on a 6-by-6-inch square. Featured media range from paintings and photography to ceramics, fiber arts, metal work and more.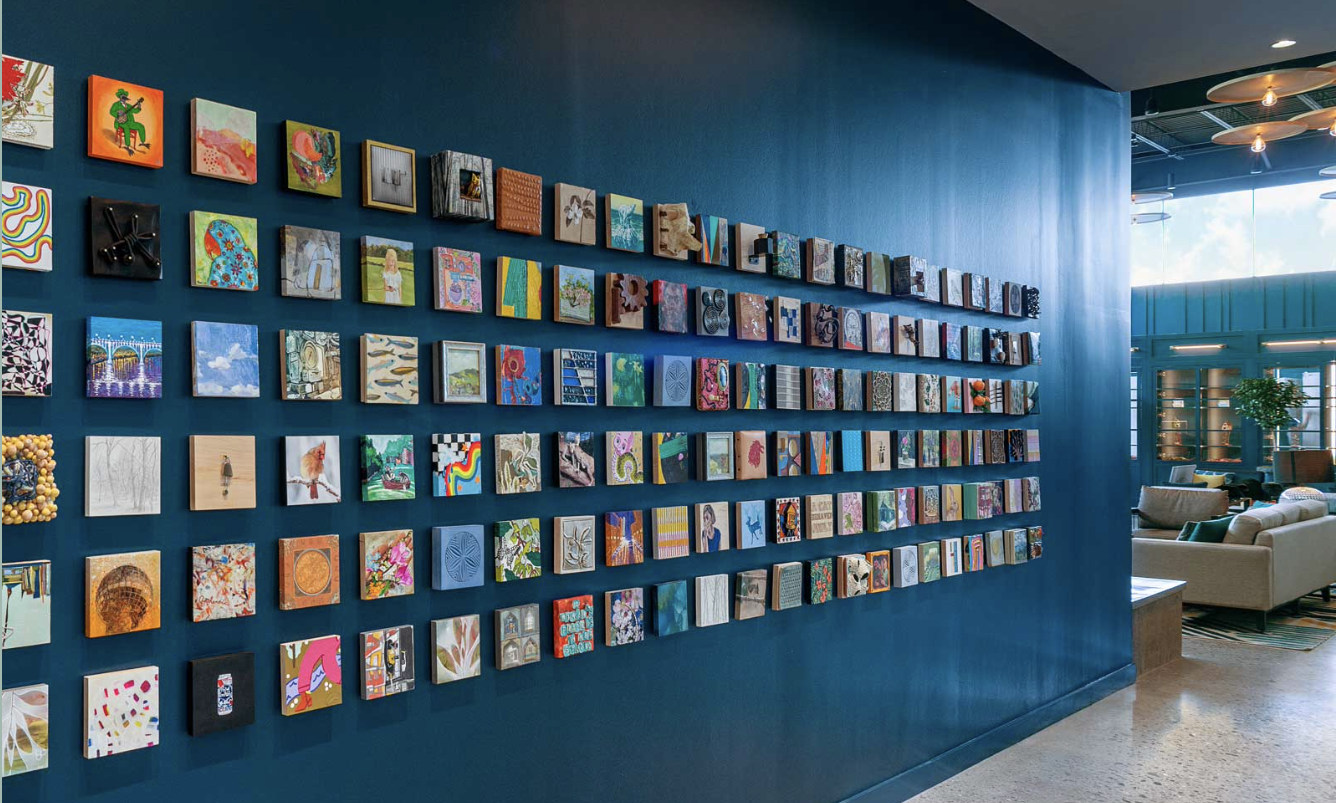 Moving forward, makers may apply online to have their creations exhibited for sale on a consignment basis. Artists approved for exhibition may show their works at no charge for a period of four to six weeks.
"Dogwood Arts helped create the reality of Rockbridge's vision while staying true to our mission — promoting artists in a way that would help them sell their work," Jenkins said. "But Maker Exchange is also an incredible space for community engagement."
To that end, developers have designed a host of event spaces that can be utilized for everything from wedding receptions to corporate retreats. Onsite catering services as well as a selection of both indoor and outdoor spaces with views of World's Fair Park are among the many available options.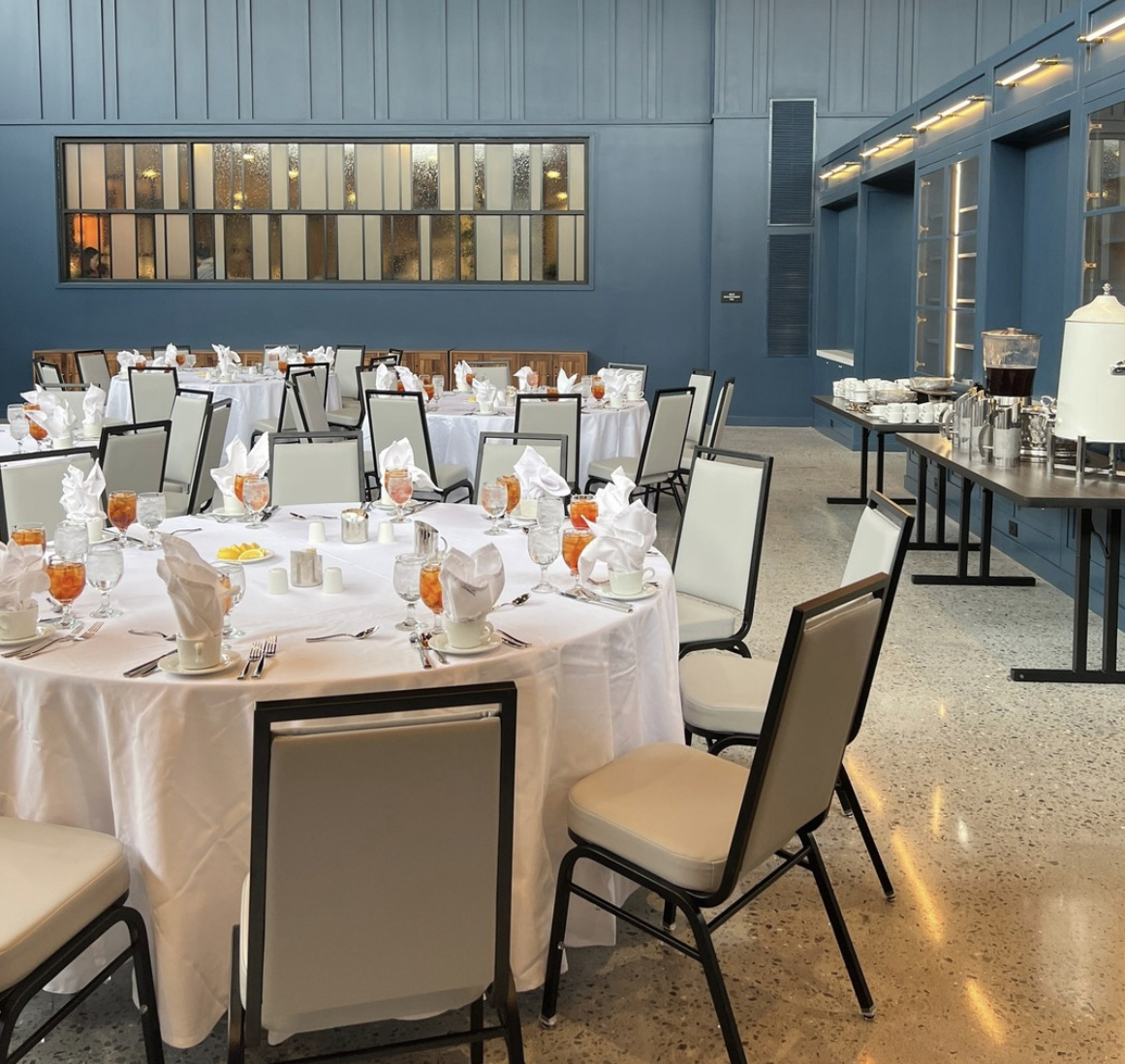 For example, a 10,000-square-foot room called The Assembly offers the ultimate in flexibility with four subdividable spaces, while The Patio provides a 1,000-square-foot exterior setting. The Tavern is a 2,800-square-foot restaurant and bar with garage doors that can open for indoor-outdoor events, weather permitting. The Gallery, The Den and The Coffee Shop round out the available user spaces. Jenkins said The Curio can also be used as an event space but would be geared more toward smaller workshops and community-based events.
"We're happy to be a part of this and excited to see a lot of people from outside Knoxville come through and see the works of hundreds of artists, not just a few," she added. "And this is just a taste of what Knoxville has to offer. We'll be promoting the other arts organizations in town, like theaters and galleries. We want to make sure visitors get a sense of the artistic wealth Knoxville has to offer."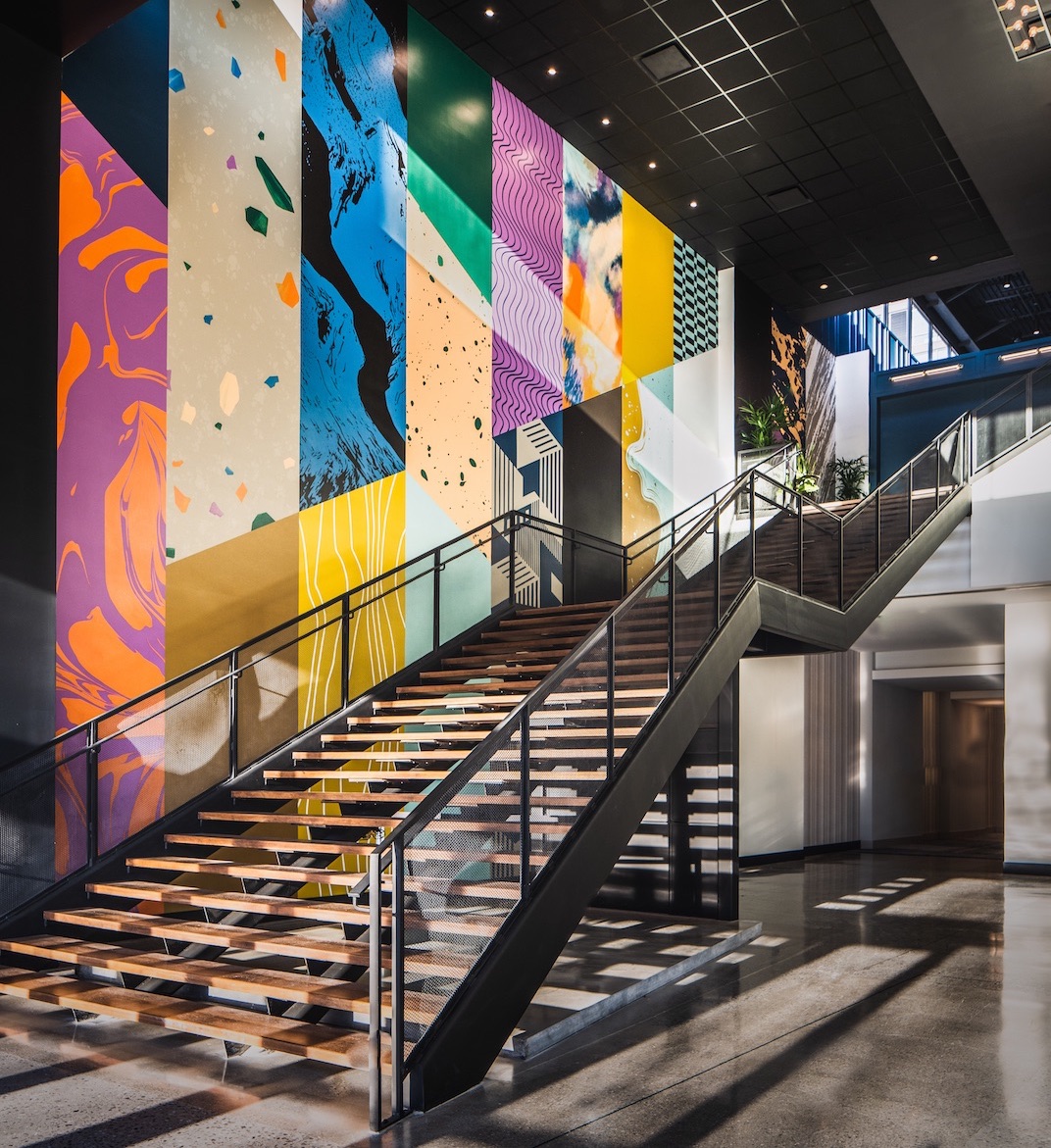 In addition to Rockbridge and Dogwood Arts, Maker Exchange has benefited from the input of Robin Easter Design, a Knoxville firm that was hired to develop the brand logo identity of each unique space within the facility. In a move reflective of Maker Exchange's mission to showcase Knoxville artists, Robin Easter Design commissioned local makers to create the furnishings and signage used in the various galleries and meeting rooms.
Learn more about other recent projects contributing to the growth of Downtown Knoxville.