10 Ultimate Comfort Food Dishes in Downtown Knoxville
Comfort. Food. Just the thought of those words makes us salivate. Explore these comfort food dishes in Downtown Knoxville that will rival your Grandma's cooking! That is, if your Grandma is Southern.
1. Balter Beerworks' Mac and Cheese
Savor every bite of this Chicken & Bacon Mac and Cheese from Balter Beerworks, with Sweetwater Farm's buttermilk cheddar cheese sauce, chicken, bacon, mushrooms, roma tomato, and green onion. Pair your mac and cheese with their beer cheese soup, and oh my, you have yourself the ultimate comforting meal.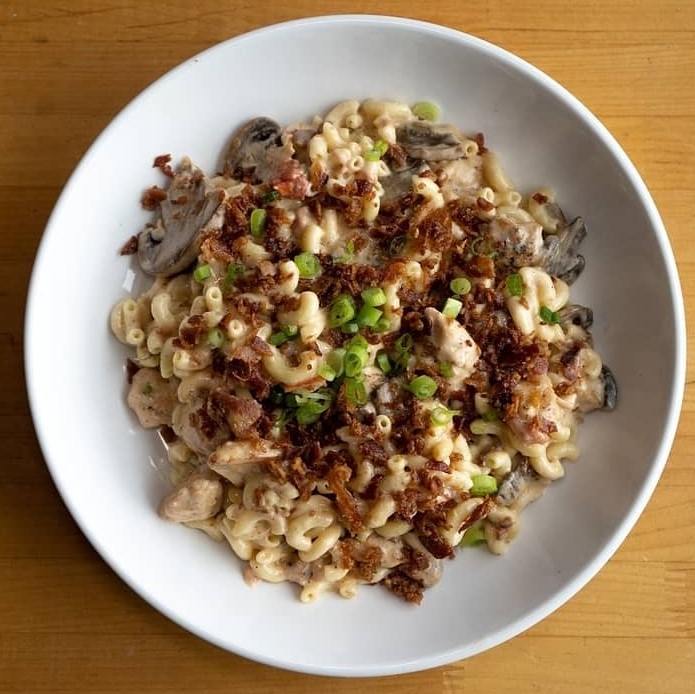 2. Myrtle's Famous Tomato Pie
Slice into southern food at its finest: homegrown tomatoes, caramelized onions, fresh basil, topped with a blend of three cheeses. Myrtle's Chicken + Beer on Market Square has a menu full of comfort foods, from fried to rotisserie chicken and sides like slow braised collard greens and creamy pimento mac 'n cheese.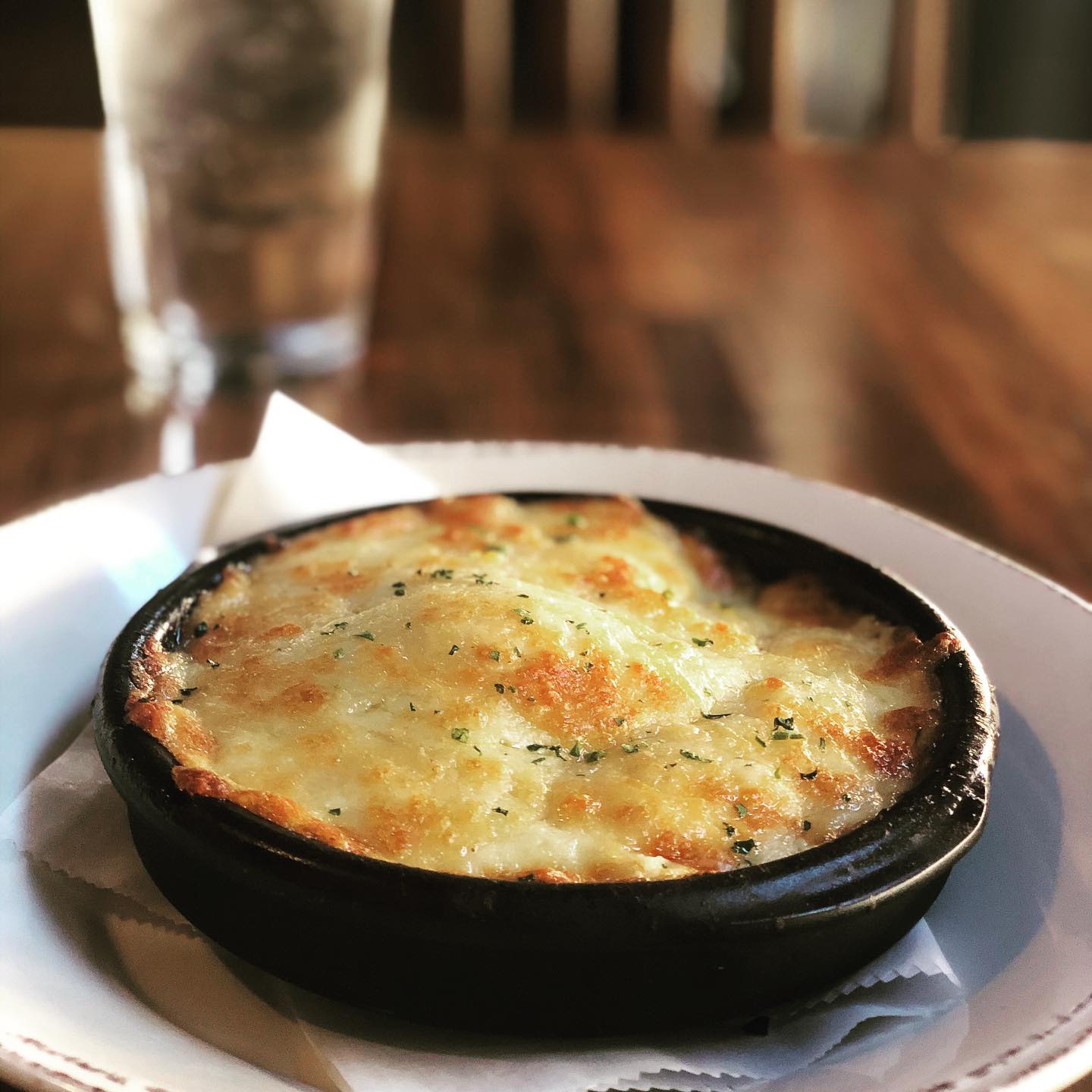 3. Sweet P's Banana Puddin'
Don't dare put a "g" on the end when you order this deliciously sweet homemade southern dessert from Sweet P's BBQ. You can order this puddin' as a side, but we say grab the whole pint of it, because you'll scrape the bowl when it's gone. You'll soon see why Sweet P's has been featured in a number of articles, including "Cooking with Paula Deen," National Geographic, and Travel Channel.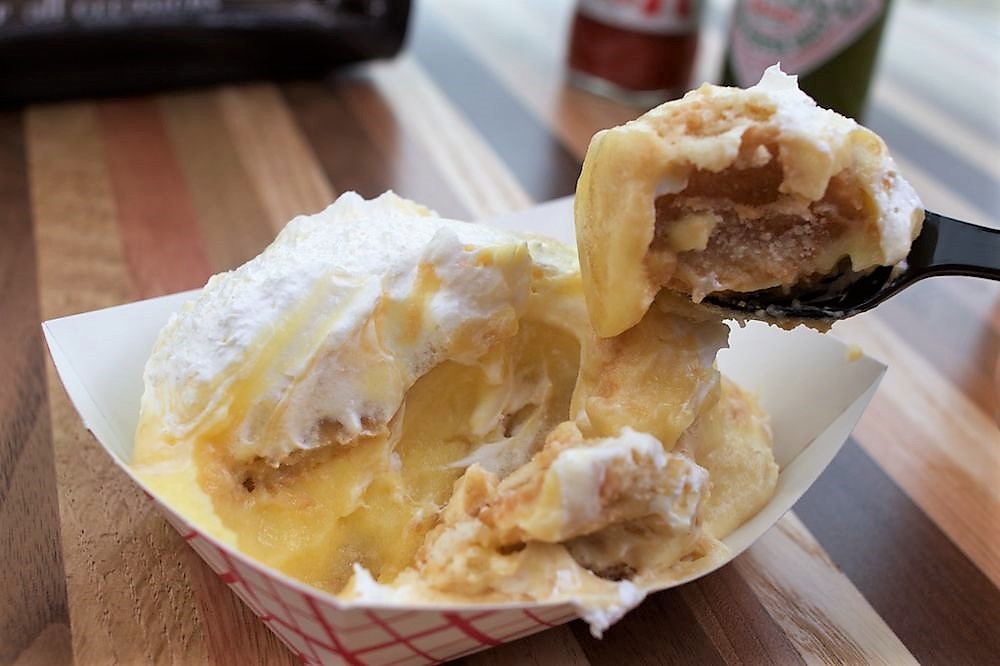 4. The Southern Grit's Fried Green Tomatoes
The Southern Grit is the epitome of southern comfort foods...I mean it's in their name! Their fried green tomatoes with pimento cheese and spicy honey drizzle is a perfect appetizer for their fried chicken, shrimp and grits, or chicken pot pie with a side of fried okra and sweet potato casserole. To round out the comfort food meal, order their Just Peachy cocktail or sweet tea.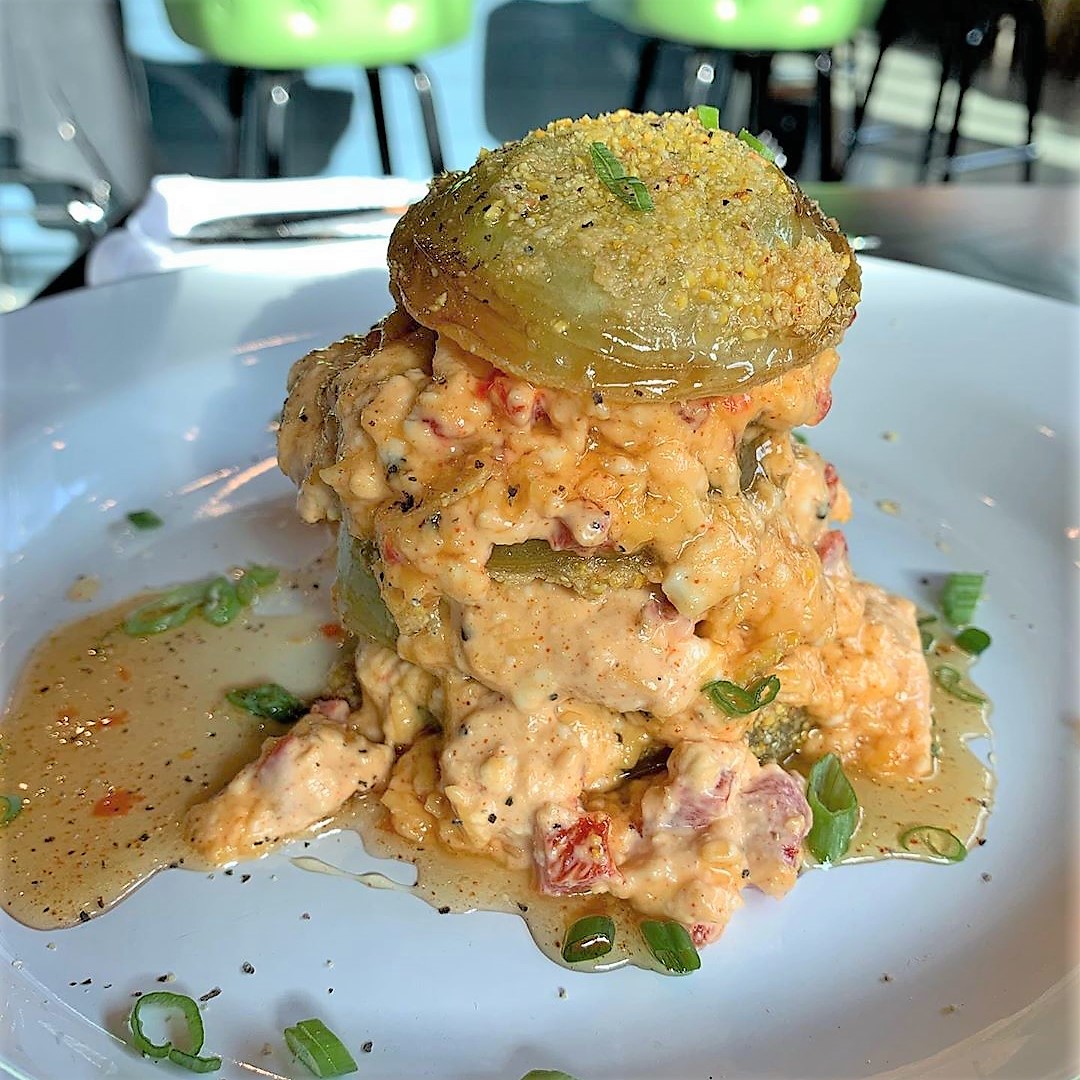 5. Tupelo Honey's Sweet Potato Pancakes
Why order regular ole pancakes when you can order a high stack of sweet potato pancakes drizzled with maple syrup at Tupelo Honey. But why stop there? Add fried chicken, scratch-made blueberry compote, or order them banana puddin'-style. Don't forget to start with two cathead buttermilk biscuits served with blueberry jam and whipped butter.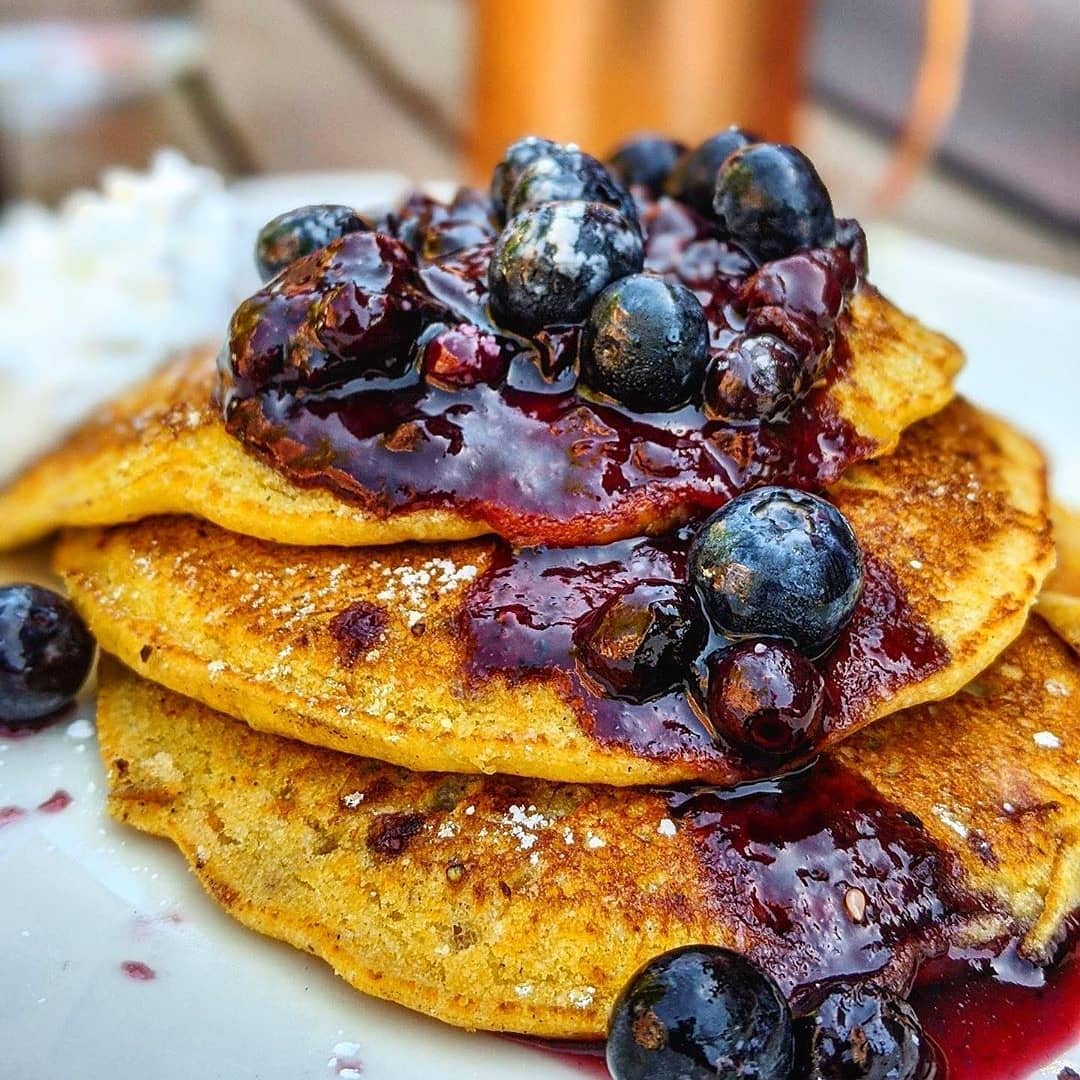 Photo Credit: @hungry_hungry_hanley
6. Pete's Sausage & Gravy Biscuits
Some things are too good to ever change, and that's why Pete's has filled Knoxvillians bellies with sausage & gravy biscuits for over 30 years. If you want comfort food for breakfast or lunch, this is your place. They serve up daily meat-and-three lunch specials like meatloaf, chicken and dumplings, and chicken fried steak, and breakfast items like country ham and chicken and waffles. Pro tip: add gravy on literally anything you order.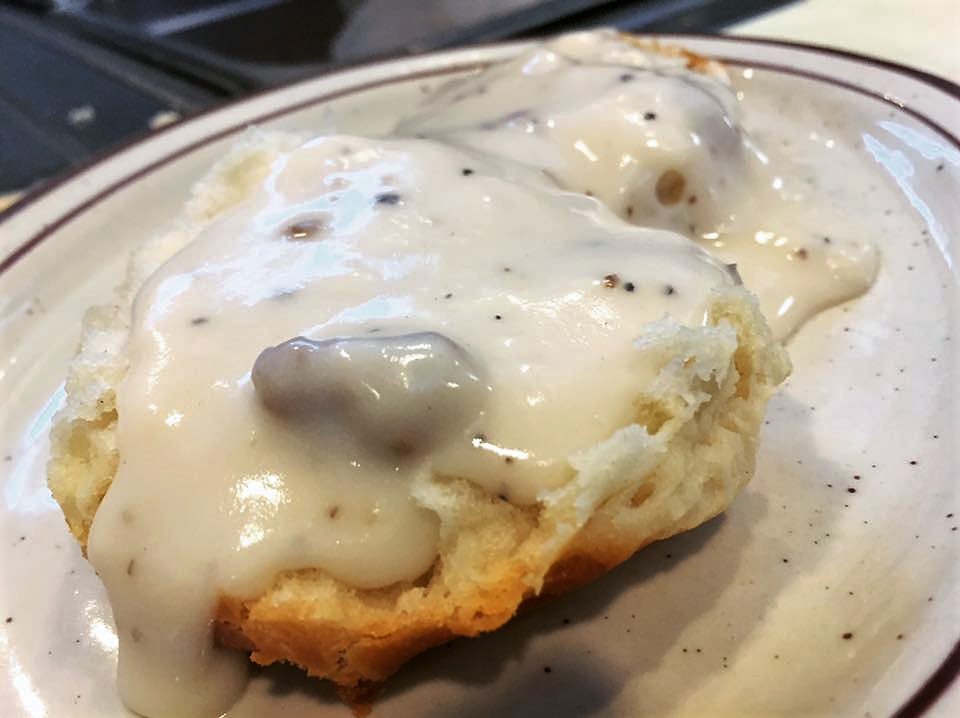 7. The Pop Up Truck's Meaty Mac
Look for The Pop Up Truck behind Merchants of Beer in the Old City! Serving Oakwood BBQ's Meaty Mac – a mound of Smoked Mac and Cheese topped with their Signature Spice Blend, Scallions, and Queso Fresca. Plus, a rotating menu of local food made with love. Hello, loaded BBQ Fries!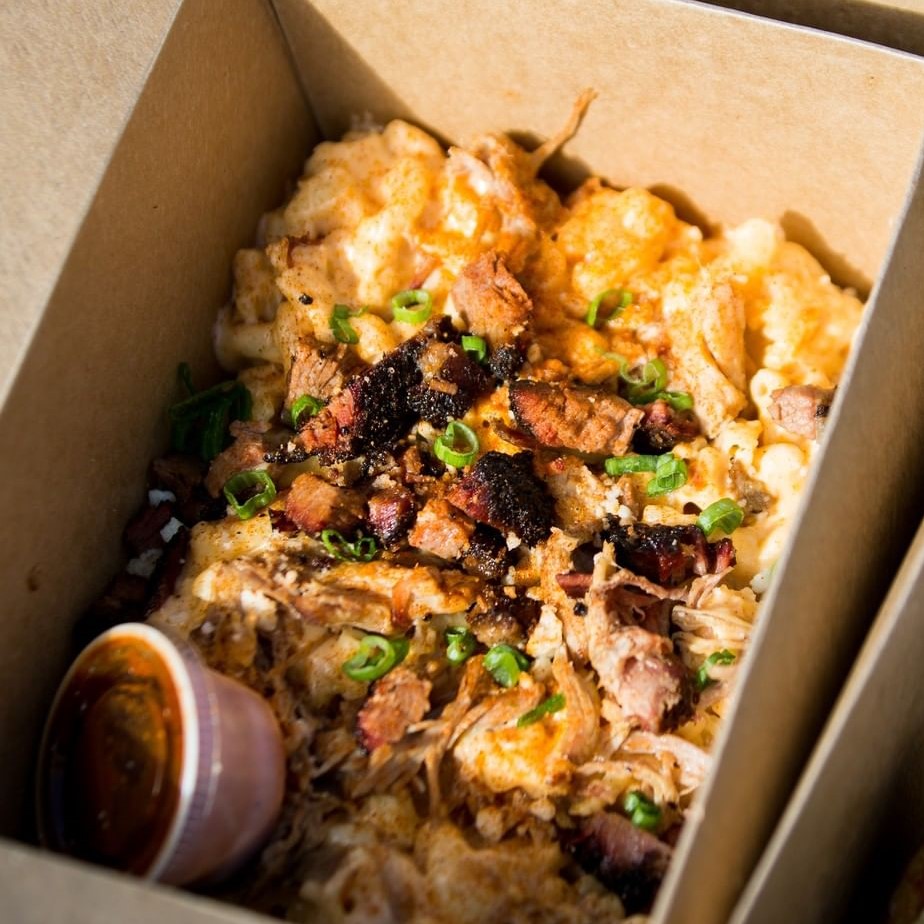 8. City County Cafe Meat & Three's
If you want to-go comfort food, stop by City County Cafe for their daily meat-and-three specials, like this meatloaf madness with greens, pinto beans, mac and cheese, and cornbread. If you're not drooling yet, how about their chicken pot pie casserole, fried pork chop with mash potatoes and gravy, or chocolate layer pie? Yeah, get there ASAP!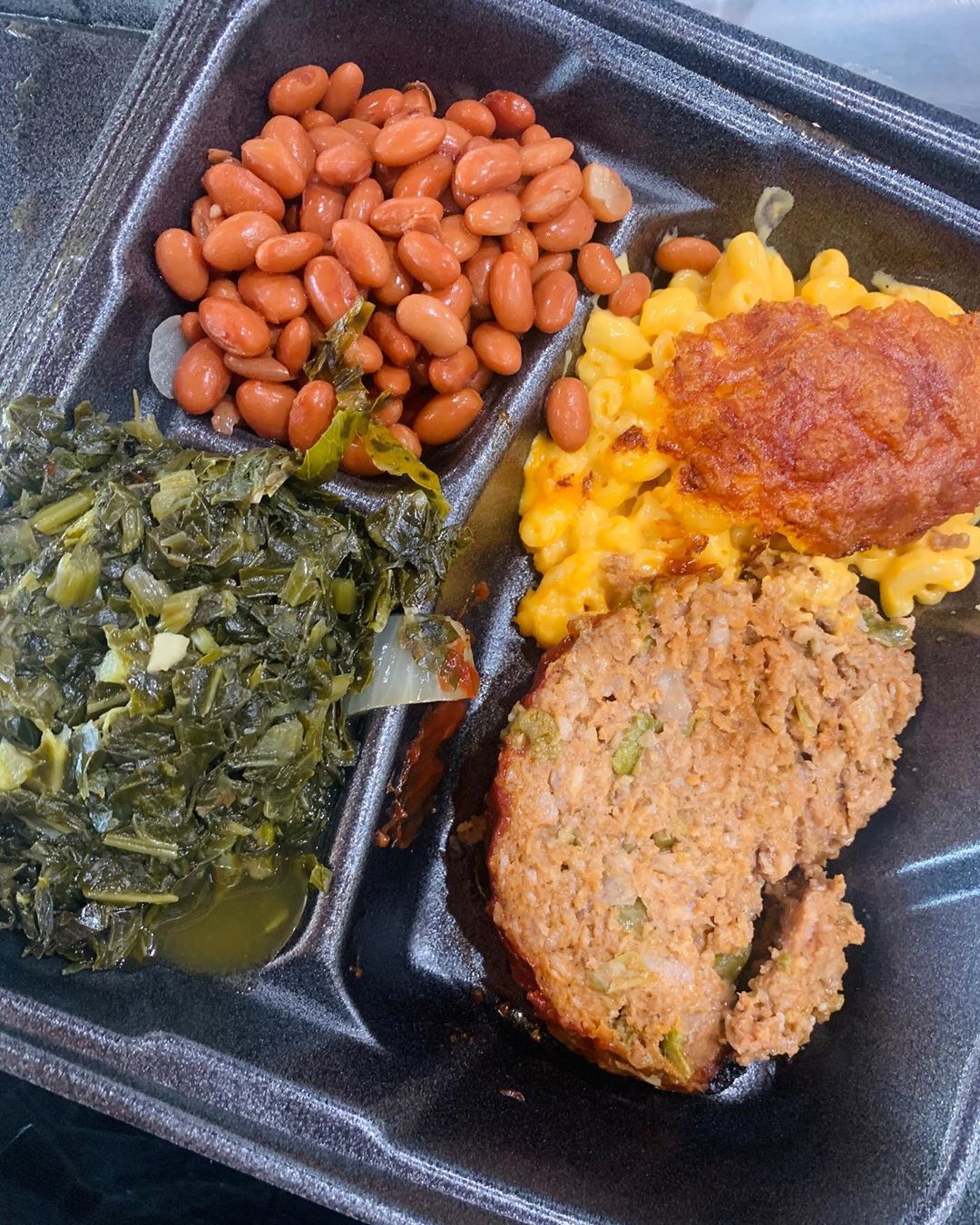 9. Emilia's Orecchiette Bolognese
Emilia's menu is full of comforting homemade pastas, like this Orecchiette "Little Ears" pasta with traditional Bolognese sauce. It's an upscale, adult version of your favorite childhood pasta dish made with beef, pork veal, San Marzano tomatoes, and Pecorino Romano. Each bite will comfort you down to your toes.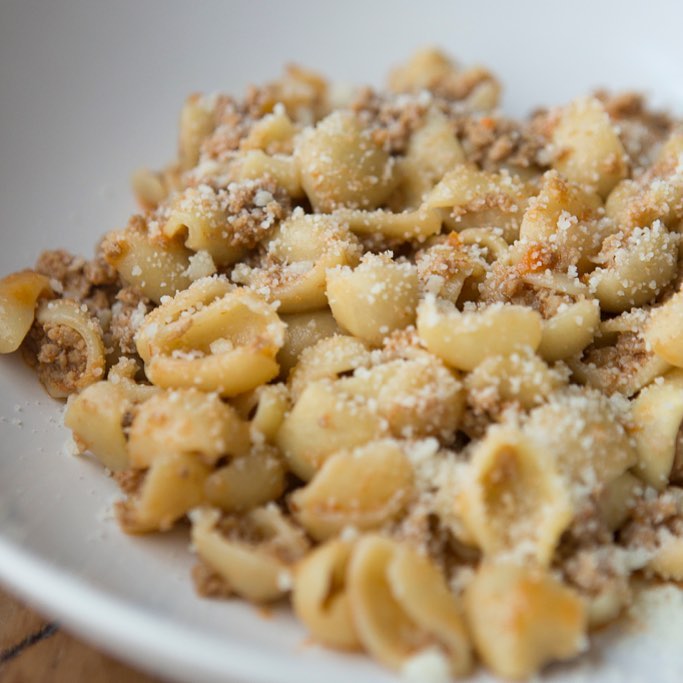 10. Duncan Cafe's Cookie Dough Tubs
You can order just one or a dozen of Freeda's Chocolate Chip, Peanut Butter and Oatmeal Cranberry cookies from Duncan Cafe, but why stop there when you can buy the whole tub?! Freeda has been perfecting her homemade cookie dough recipe for years, and the only extra thing you need is a tall glass of milk.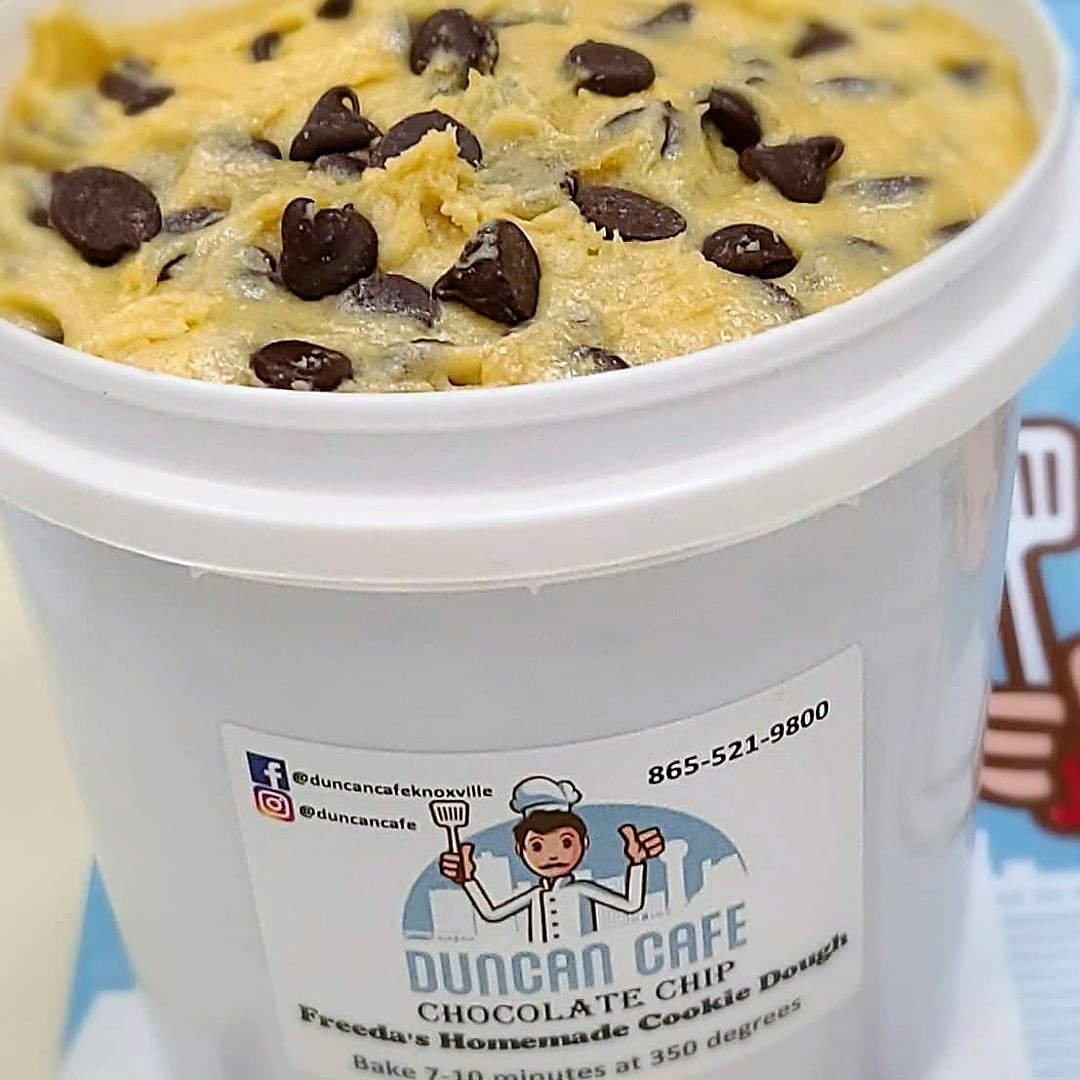 We know one list isn't enough to capture all of the delicious comfort foods downtown.
So, if you haven't had your fill with all of these options, we also recommend the Bistro at the Bijou's pimento cheese burger with chow-chow, Davinci's late-night pizza, Downtown Grill & Brewery's beer cheese dip, Petro's Chili & Chips, and the Tomato Head's peanut butter pie (and mac and cheese pizza on the kids menu).