5 Green Parks to Explore in Downtown Knoxville
Downtown means green too! These five outdoor spaces are waiting for you to enjoy.
Krutch Park
This little oasis in the heart of downtown connects Market Square to Gay Street. Home to trees that change with the seasons, a waterfall and rippling stream, and plenty of benches to enjoy your coffee, it's perfectly placed to enjoy a moment of solitude during your downtown exploring. It's also home to a rotating display of Dogwood Arts' "Art in Public Places" exhibit, and during the holidays, a dazzling display of twinkling lights. Don't be surprised to witness a proposal or two, as this is one of the most popular spots for engagements. This park packs a punch!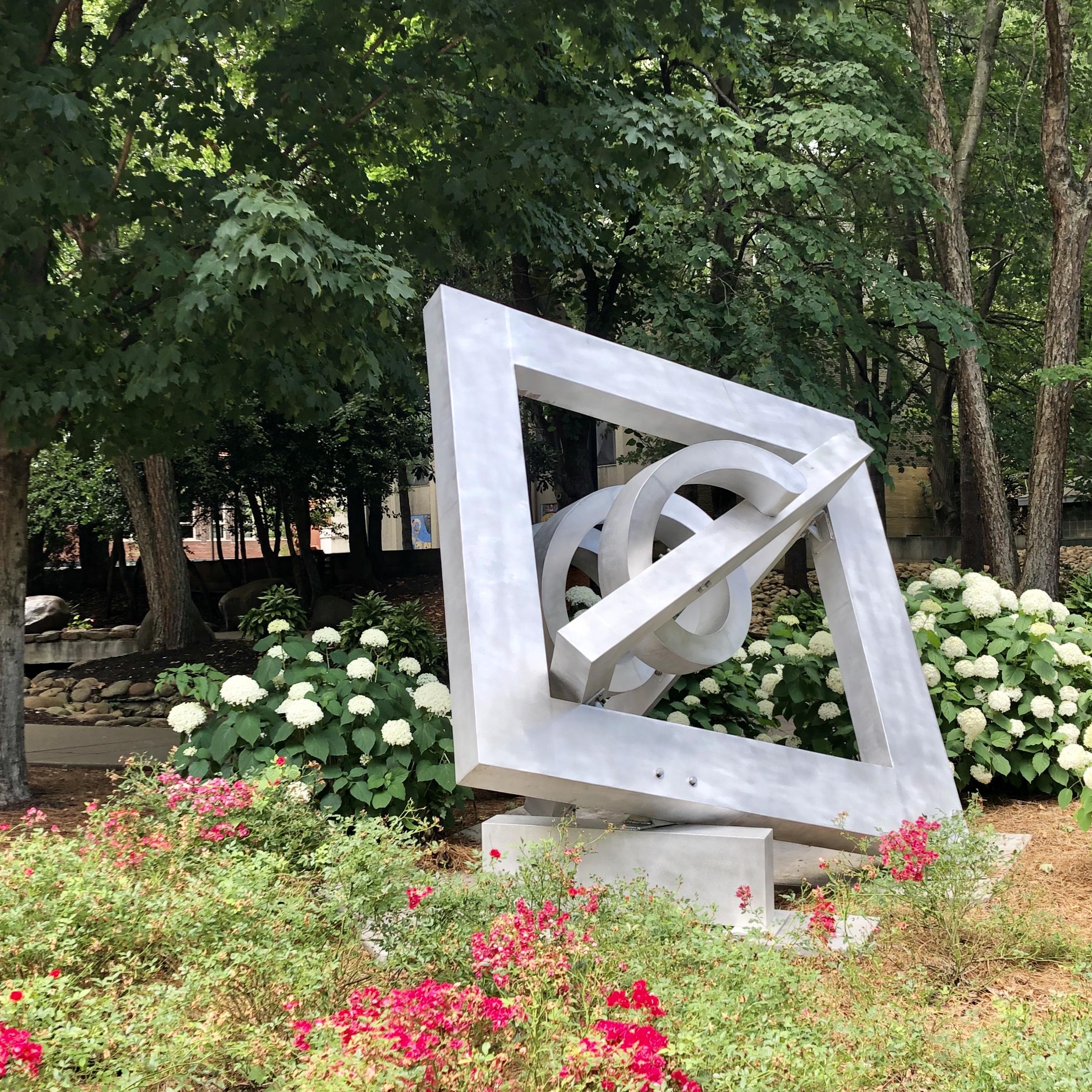 World's Fair Park
This park has held a special place in Knoxville's heart, since being home to the 1982 World's Fair Exhibition. It's downtown's largest outdoor park at 15 acres! On any given day, you'll find kids of all ages with pets, frisbees and soccer balls on the big green lawn, children enjoying the splash pad and playground, families relaxing with a picnic, and exercisers running or doing yoga. There's also a tranquil water feature along the open-air amphitheatre, plus a veterans' memorial, and of course, our beloved Sunsphere.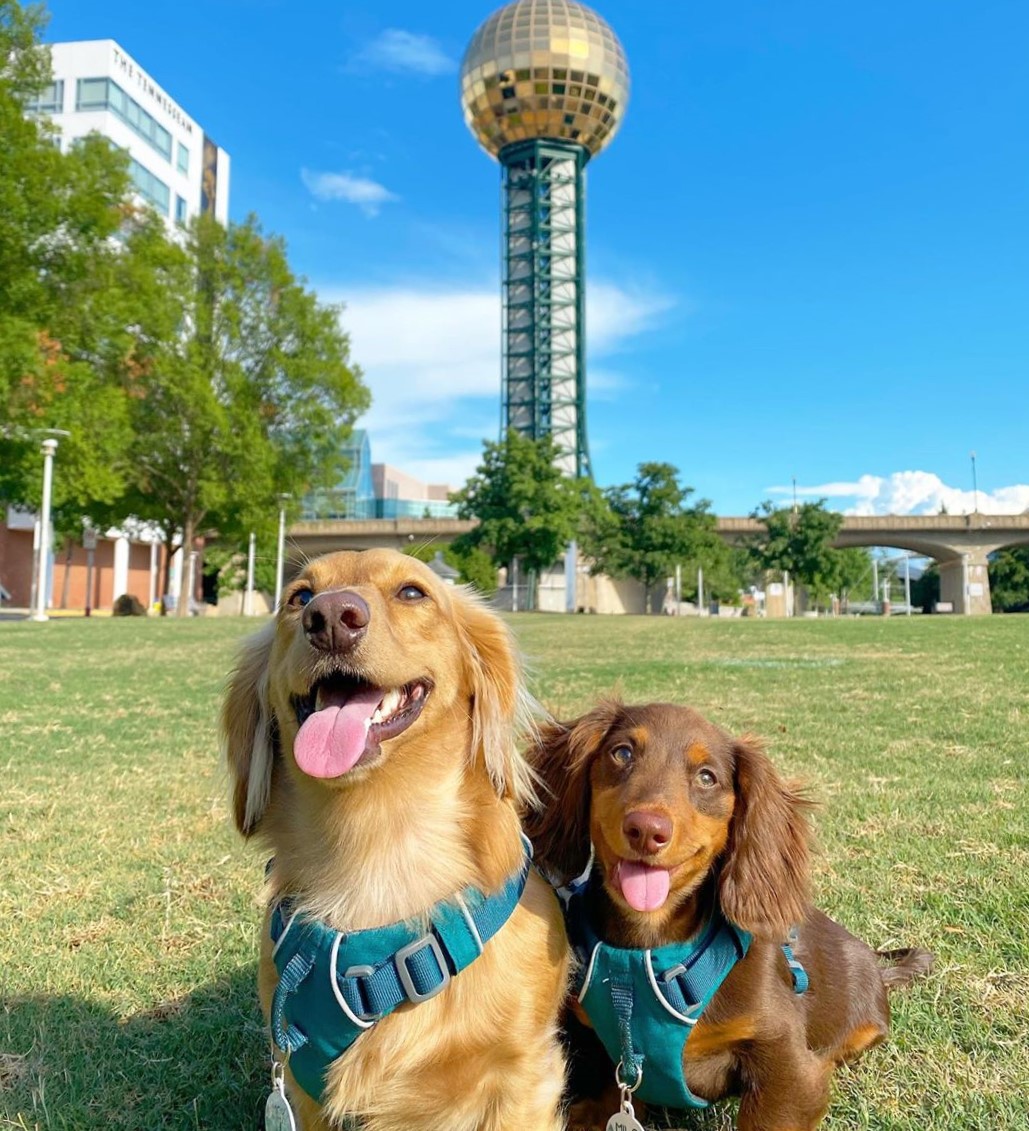 Photo Credit: @tennesseedachshunds
Volunteer Landing
Within walking distance of downtown, Volunteer Landing is a perfect jumping off point to enjoy the riverfront. Walking, running, and biking with friends and family are lovely ways to make memories along the Tennessee River, and that's just scratching the surface. The kids can run through the splash pads, you can relax with your partner on the swings, and the adventurous visitors can rent kayaks and paddle boards from Knoxville Adventure Collective. You can also fish along the riverbank and take a picture under the Bicycle Arch. Volunteer Landing is a special part of Knoxville's Urban Wilderness, which has over 50 miles of trails connected to lakes, playgrounds, and a whole lot more.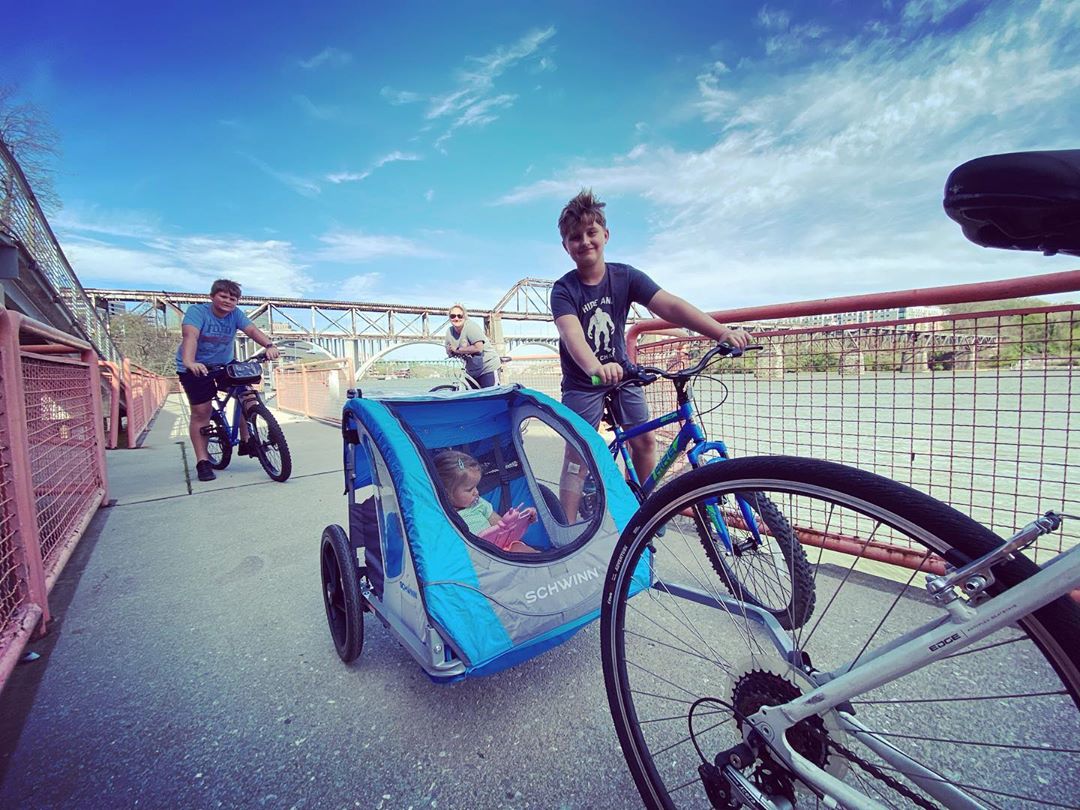 Photo Credit: @bradhensley
The Grove at Market Square
This oasis in the middle of Market Square is perfect for a break from all the shopping and eating. Huge oak trees line a stone pathway and offer shade to the lawn and benches below. We recommend people watching from this spot. You never know what you'll see!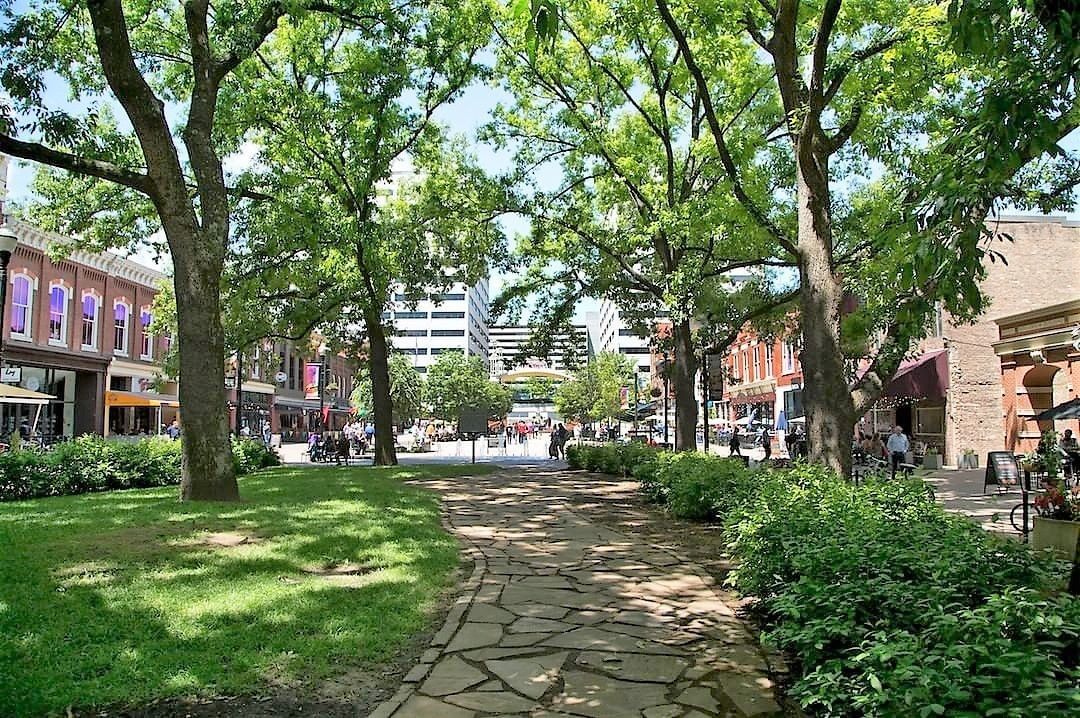 Photo Credit: Visit Knoxville
The PetSafe Downtown Dog Park
Right in the heart of downtown, there's a safe place for you to take your furry family members to play, run, and meet new friends. This one-acre green space has separate sections for small and large dogs, so your pups will feel most comfortable. The dog park is located at the corner of Summit Hill Drive and Central Avenue.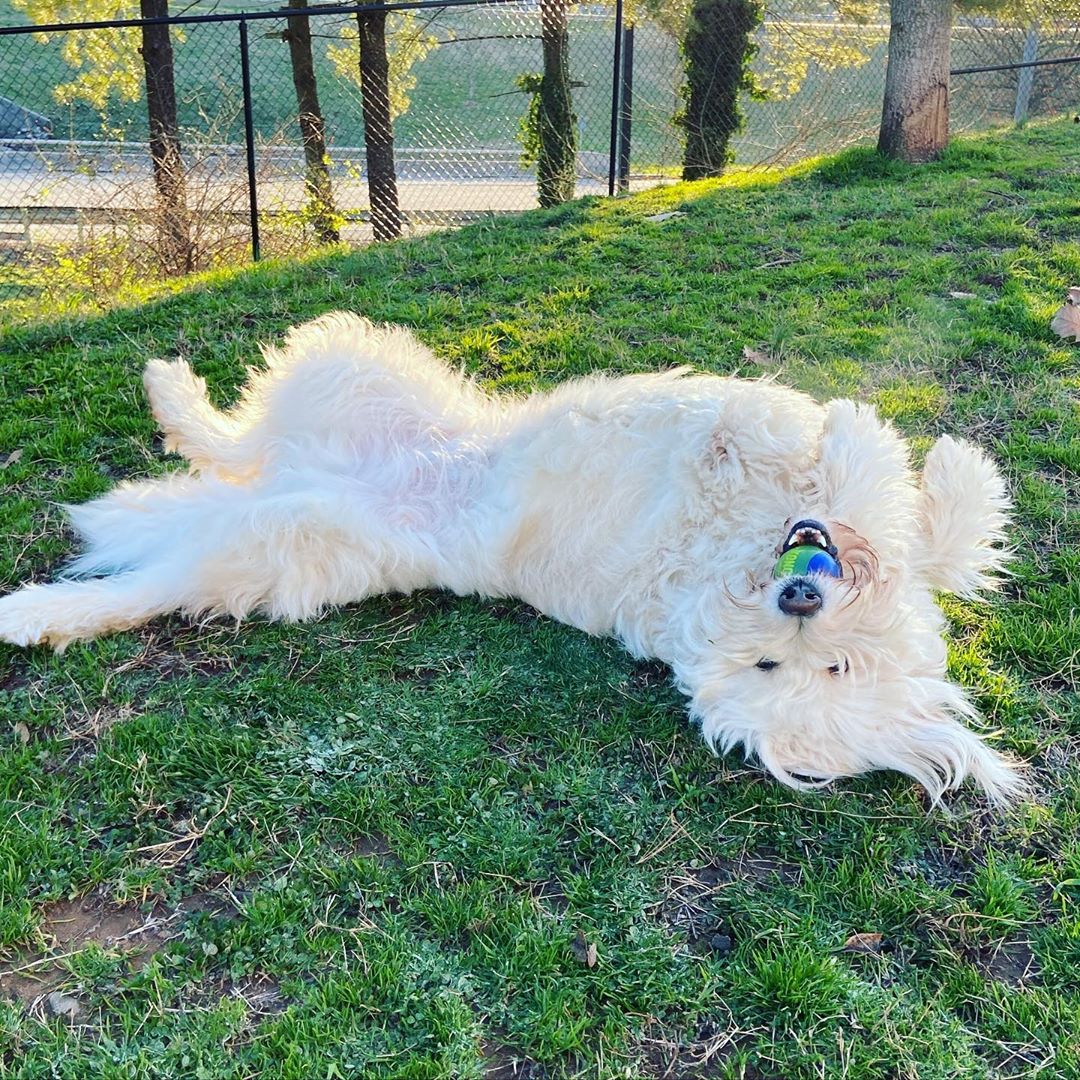 Photo Credit: @doodlegirlellie
You can have the best of both worlds – city and nature – in Downtown Knoxville.