Holiday Cards to Remember
With the holiday season just around the corner, you might be thinking about Holiday Cards! We invite you to come to Downtown Knoxville for a family photo shoot. You'll not only have great backgrounds, but you'll make plenty of memories along the way.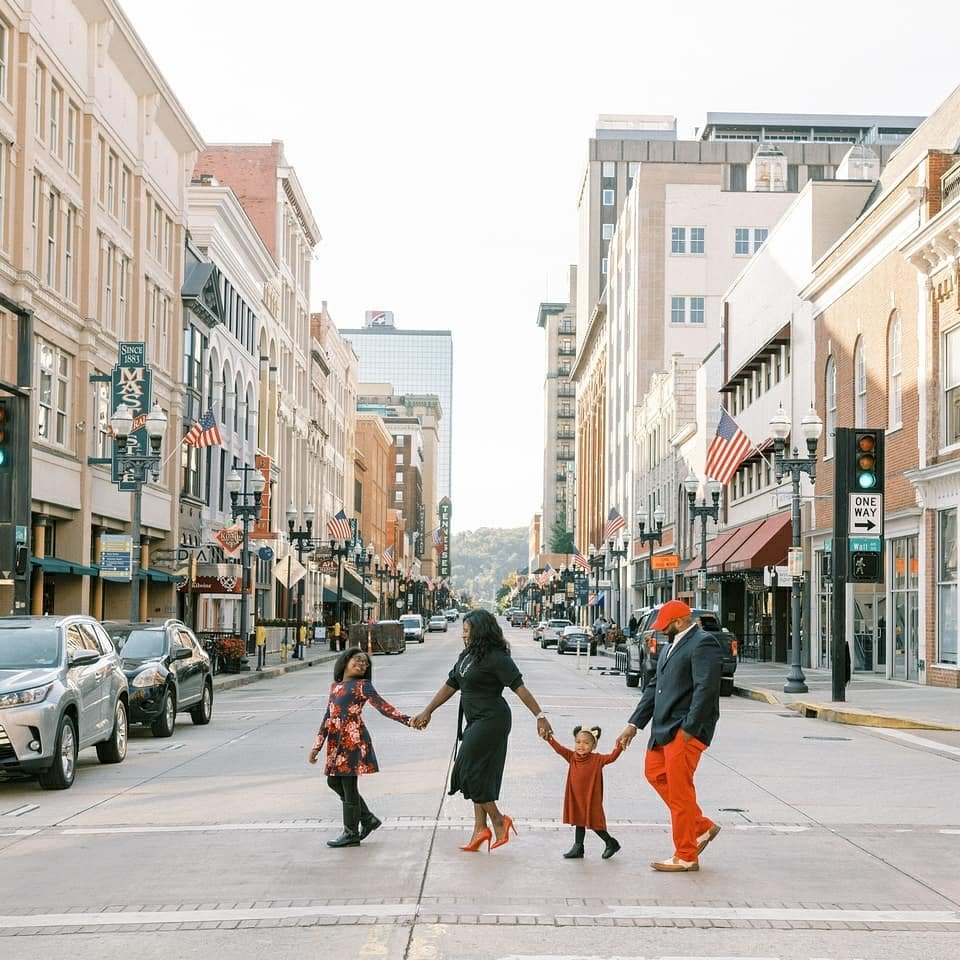 Photo Credit: Juicebeats Photography
Bring your family (and furry family too) to walk through historic architecture, down Gay Street, through Krutch Park, and so many other places, as you capture precious photos you'll have for years to come.
And Downtown Knoxville offers more than just photo ops. Make plans to stop at Cruze Farm, Ham'N Goody's, The Phoenix Pharmacy & Fountain, or Kilwin's for treats for the kids (and young at heart) with delicious cookies, caramel apples, and ice cream to enjoy. Maybe even swing in a few local giftshops like Rala, Knoxville Soap Candle & Gifts, Jacks of Knoxville, and Bethie Lou's to take care of some gifts on your list. Looking for a kid-friendly lunch? Try Dazzo's Pizzeria, Curious Dog, or Petro's Chili & Chips.
It'll be a day – leading up to the holiday season – to remember!
Get inspired, tag us, and use #LoveDowntownKnox!