The Peppermint Trail
Chocolate-dipped peppermint ice cream. Cranberry cocktails. Christmas tree candles. Eggnog! Fudge, donuts, martinis, and more.
This year, the Peppermint Trail comes with chances to win prizes! Sign up to receive your mobile pass, check in at participating businesses, and be entered to win everything from "Totally Sleighed It" stickers to an overnight stay at your favorite hotel in Downtown Knoxville.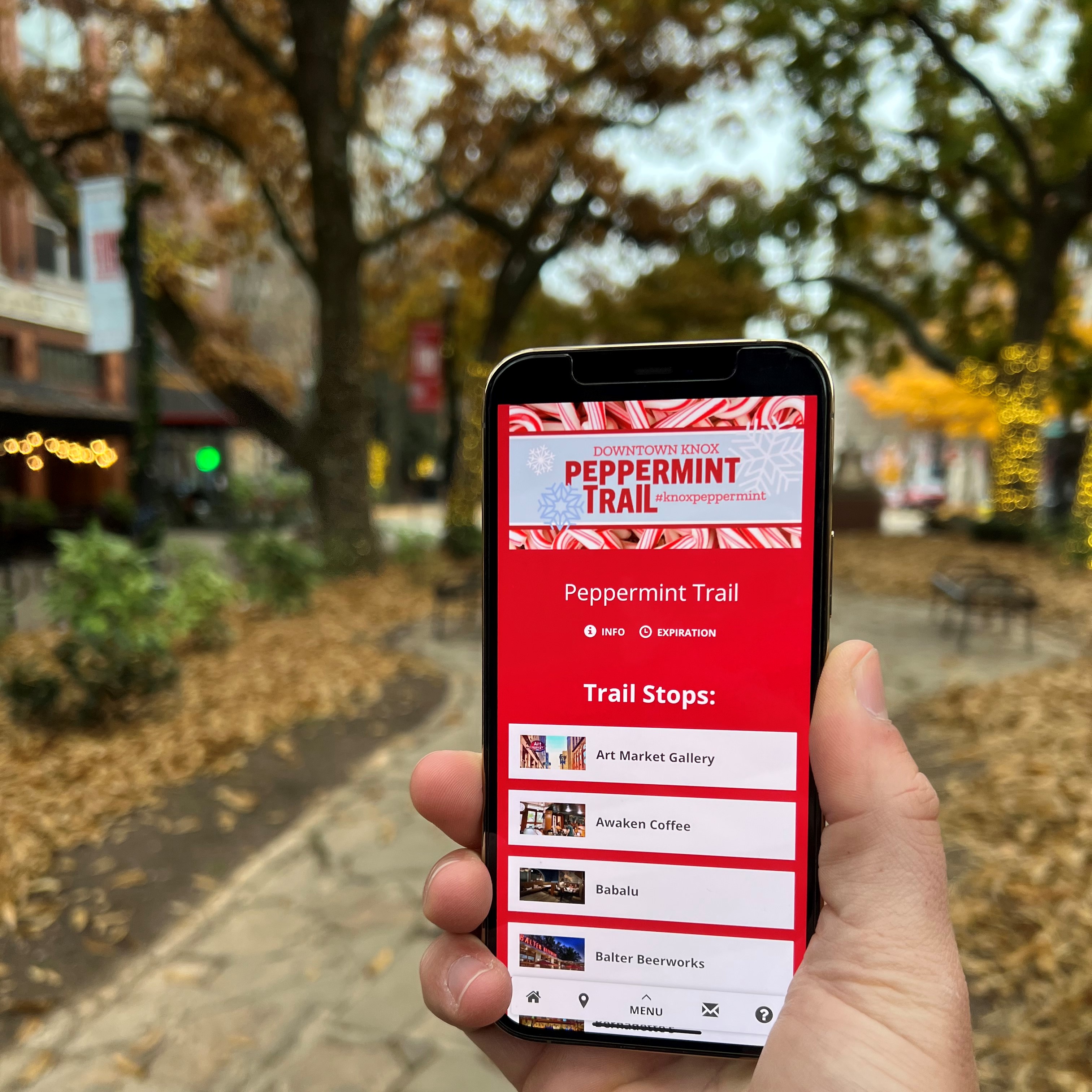 Discover holiday magic from November 26-January 2. There will be plenty of peppermint, but also gingerbread, cinnamon, cranberry, apple spice, and other holiday flavors. Find a list of all the sweets, drinks, and pepperminty treats here.
Share your photos with #KnoxPeppermint and tag @downtownknox!
Eat, drink, and be merry! #KnoxPeppermint