Be a Maker
It wouldn't be a Downtown Knoxville celebration without Paris Woodhull-designed coloring pages! Celebrate the spirit of the Market Square Farmers' Market—where East Tennessee makers also shine—by creating your own superfan artwork with our custom templates.
Crayon, marker, pen, pencil, watercolor—whatever medium tickles your muse, show us how you feel about the Farmers' Market in living color. Then drop your handiwork in the Farmers' Market Fan Mail mailbox on Market Square.
Don't forget to share with all your peeps!
Farmers' Market Favorites
Jot down all the things/vendors/experiences you love most about the Market. Or make an awesomesauce shopping list for your fridge.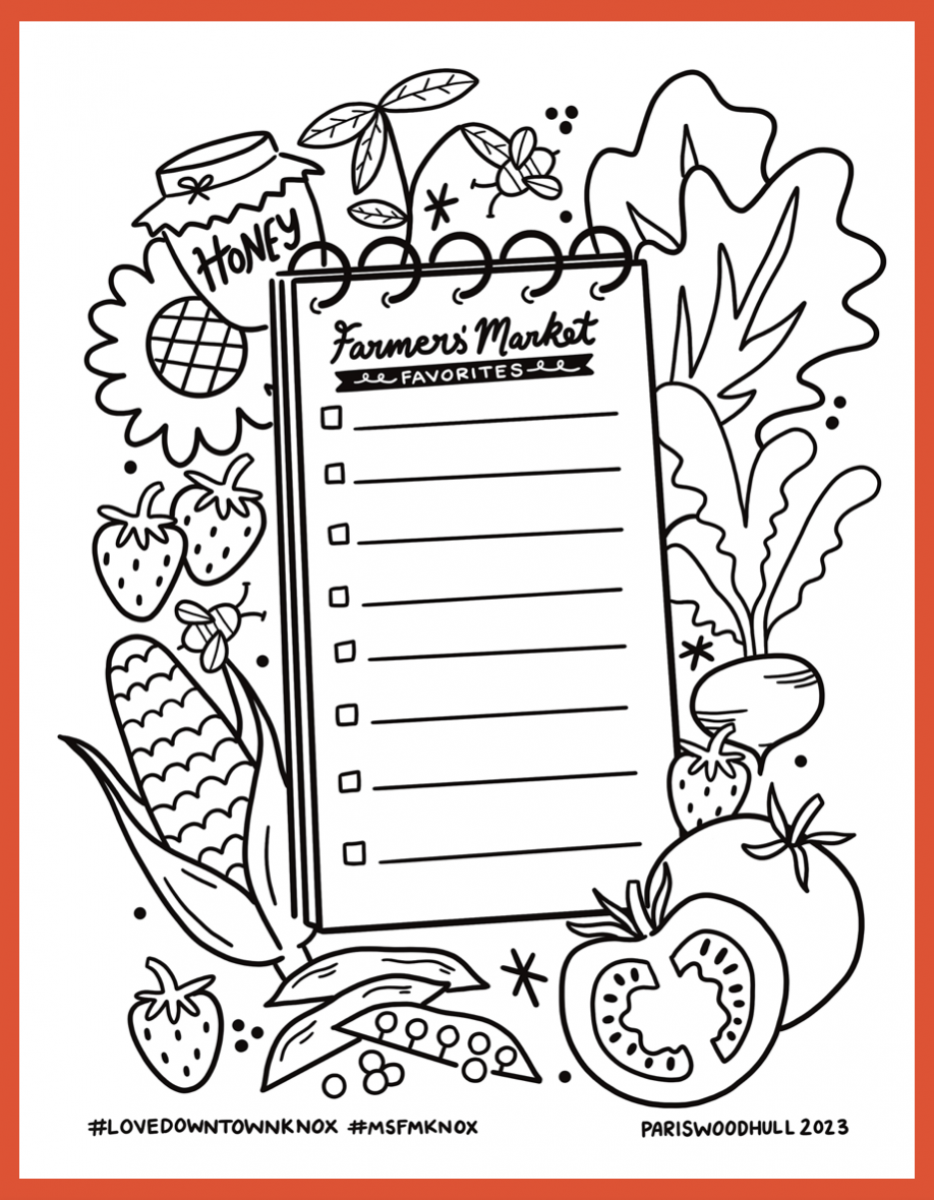 Design Your Own Fantasy Booth
If you were the star of a Farmers' Market stall, what would you sell? Here's a place to show and tell—or let us know something you'd like to see.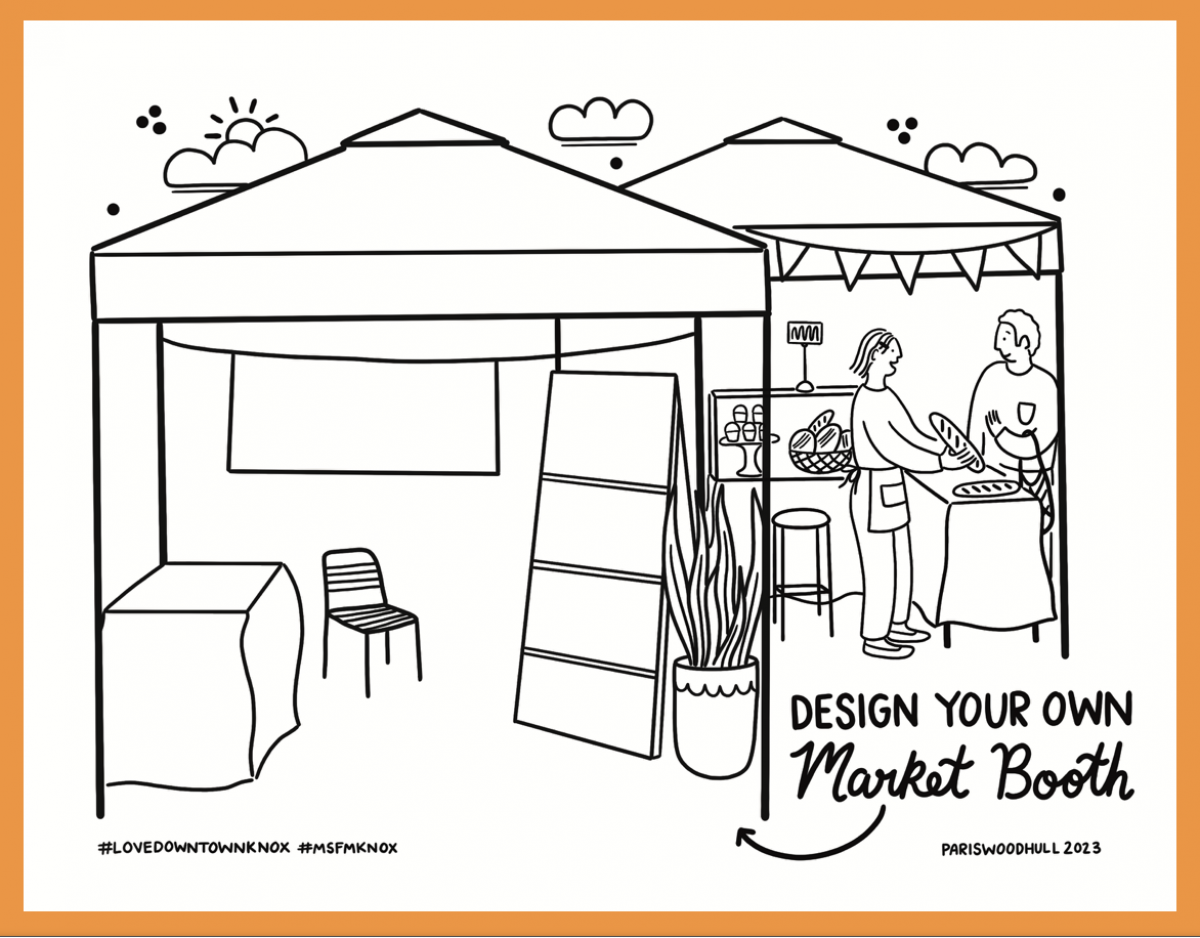 Farmers' Market Fan Letter
Haikus. Love letters. Short stories. We accept all written forms of Farmers' Market fandom. Don't be shy if you have a favorite vendor and want to let them know!