Find Your Inspiration
Outdoor
Itineraries
Around Town
Work
When you need a break from the office, there are plenty of places to stretch your legs. Walk by the river or through urban parks and explore beautiful architecture, alleys, and museums. You'll find sources of inspiration around every corner.
Cozy Urban Park
Krutch Park is a little oasis in the heart of Downtown that connects Market Square to Gay Street. It's home to trees that change with the seasons, a waterfall and rippling stream, and plenty of benches to enjoy your coffee. It's perfectly placed to enjoy a moment of solitude during your workday. It's also home to a rotating display of Dogwood Arts' "Art in Public Places" exhibit, and during the holidays, a dazzling display of twinkling lights.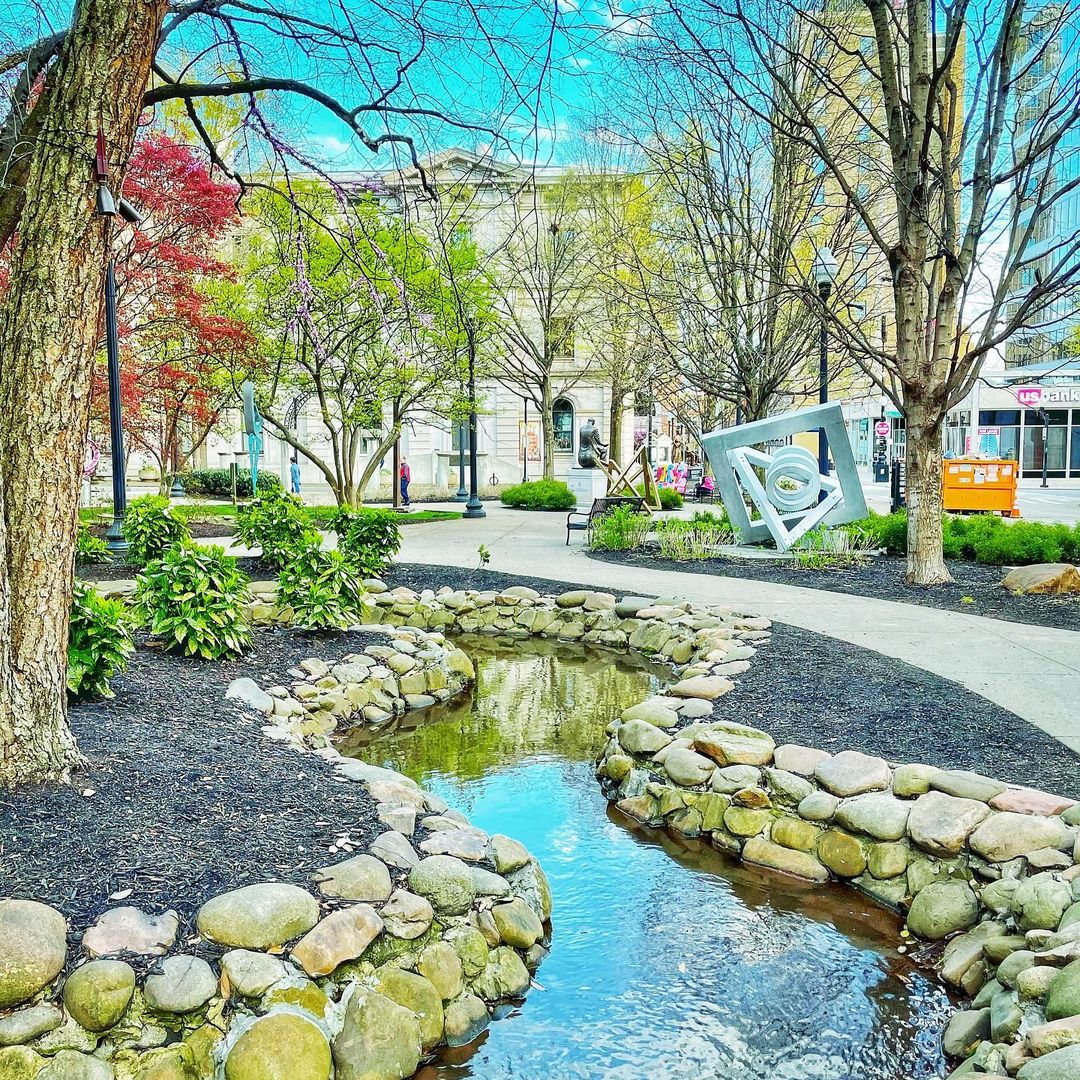 Photo Credit: @heidyarellano
People Watching
Market Square is always bustling with visitors, locals, and Downtown workers. On Wednesdays, the Farmers' Market is a nice retreat for a mid-day walk. At the south end of Market Square, the Grove's huge oak trees provide shade for a quick break. Under the shade or in the middle of the Square, one thing is certain: if people-watching is your thing, this space will give your mind the break it needs. One visit is all it will take to understand why it is recognized as one of the Great Public Spaces by the American Planning Association (APA).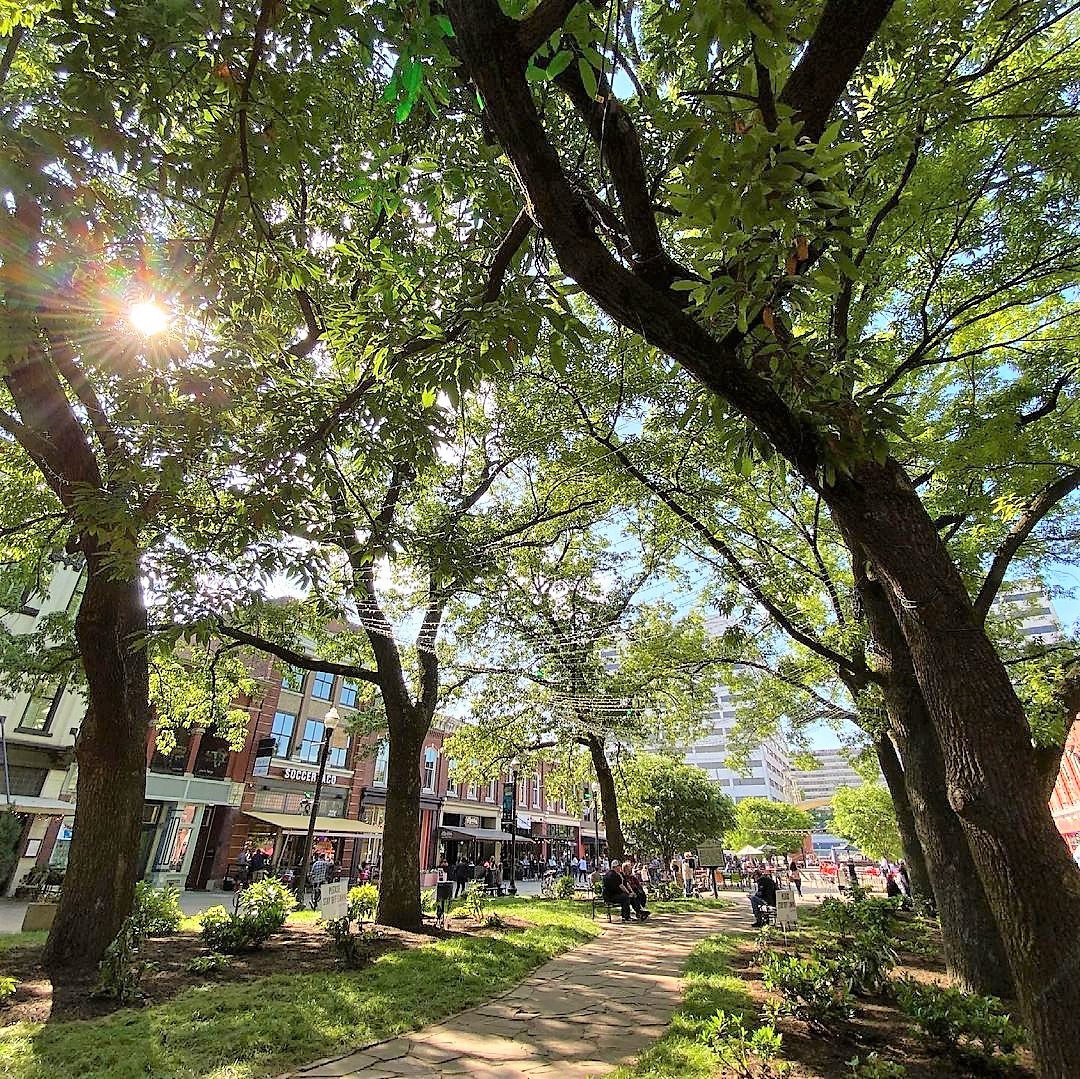 Photo Credit: @sean_russell92
Urban Art
If you need an extra dose of creativity, you can find it in #StrongAlley. It's a fun escape to see ever-changing murals right around the corner from Market Square. It's also the most photographed spot in Downtown Knoxville, and even though it's a little scruffy, it's home to gorgeous public art from Knoxville's talented creatives.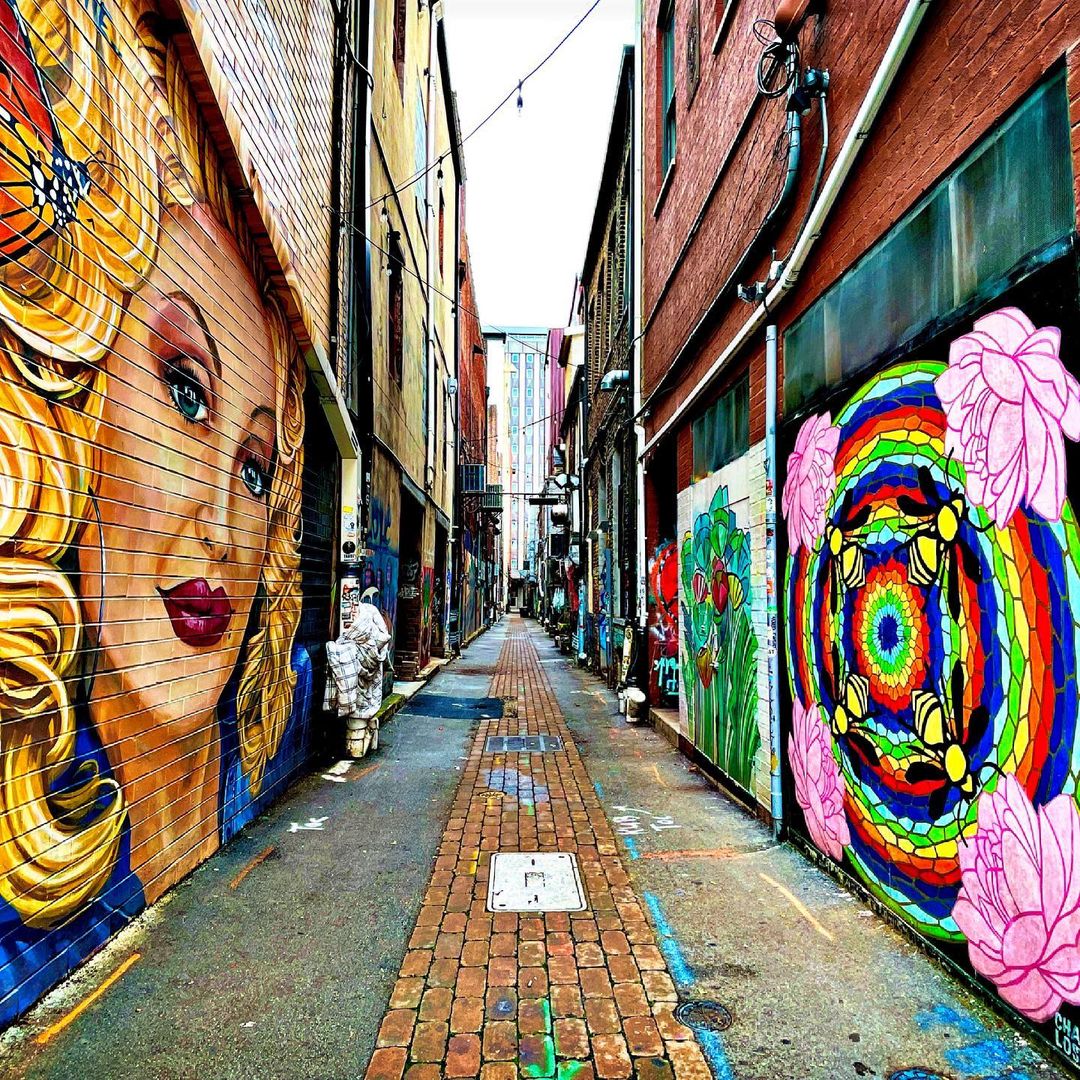 Photo Credit: @rbaumga77
Architecture
Take in the city's most concentrated collection of restored Victorian buildings in the Old City, while enjoying local coffee shops, art galleries, and an eclectic mix of dining options. You might even spot a blown glass demonstration. Or, head down Gay Street, named one of the Great Streets in America by the American Planning Association. It's home to beautifully preserved architecture, historic theaters, a lively cultural scene, and a bevy of activity. A walk through these two districts might kick off your next great idea.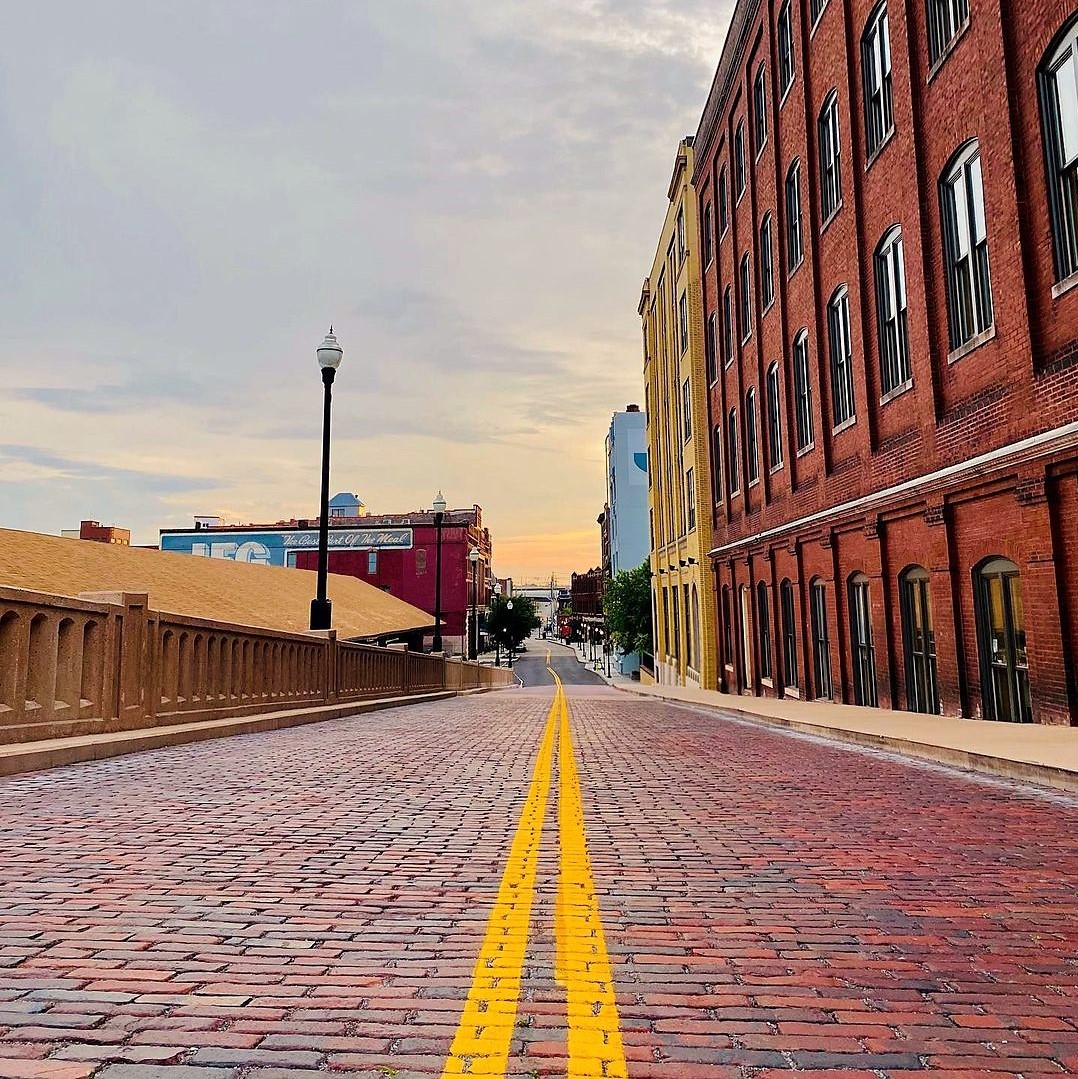 Photo Credit: @5ringsphoto
Blue Space
Find a moment of peace and quiet at Volunteer Landing, a special park alongside the Tennessee River. With swings to relax and enjoy the view, and miles of trails for walking, running, and biking, it's unlike any other part of Downtown. It's about a 15 minute walk from Market Square, and a great way to get your steps in.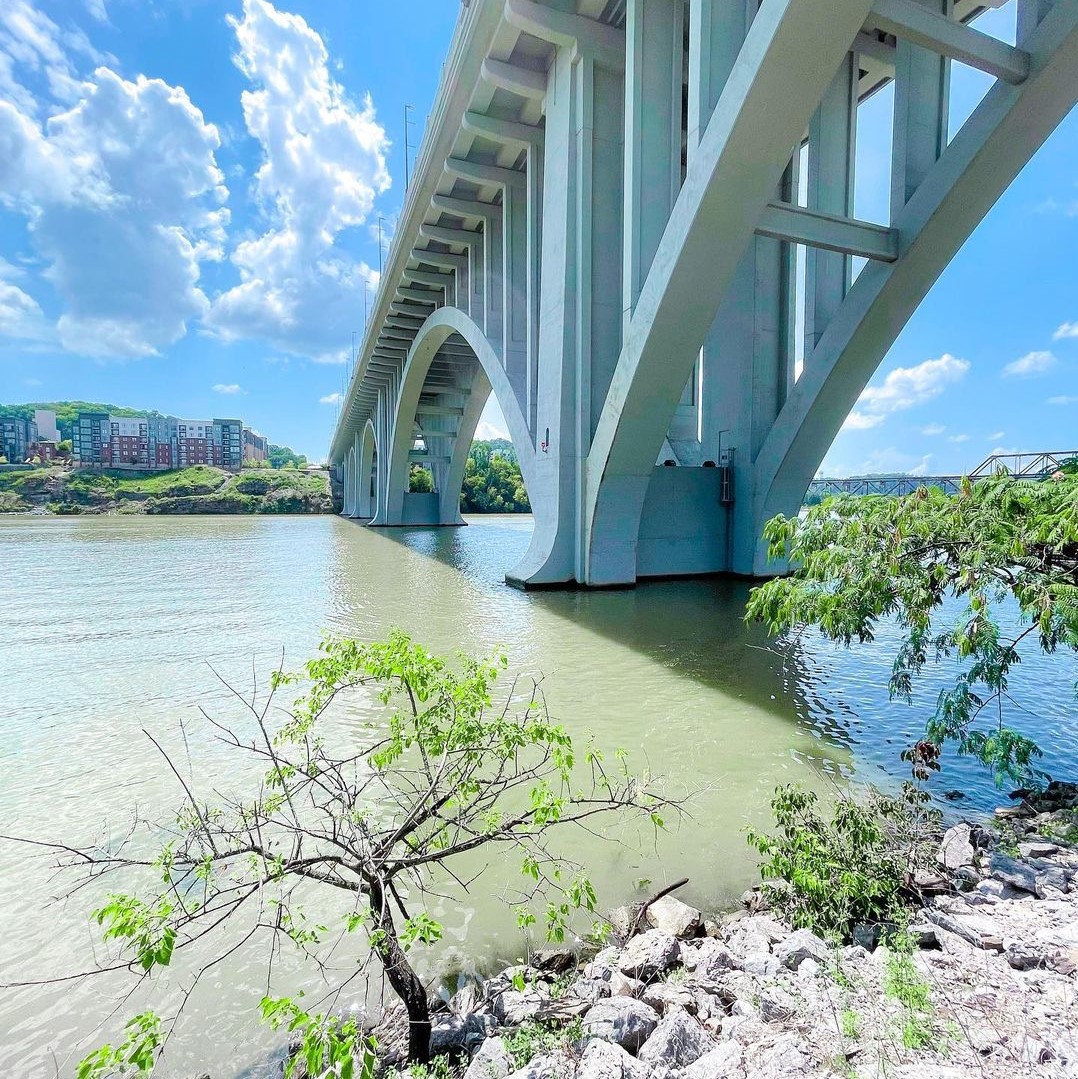 Photo Credit: @knowingknoxville
Green Space
The lush landscape, large lawns, water features, and walking trails make World's Fair Park a wonderful retreat in the heart of a bustling city. It's by far Downtown's largest park at 15 acres! On any given day, you'll find kids of all ages with pets, frisbees and soccer balls on the big green lawn, children enjoying the splash pad and playground, families relaxing with a picnic, and exercisers running or doing yoga. A great med-day escape for some out-of-the office thinking.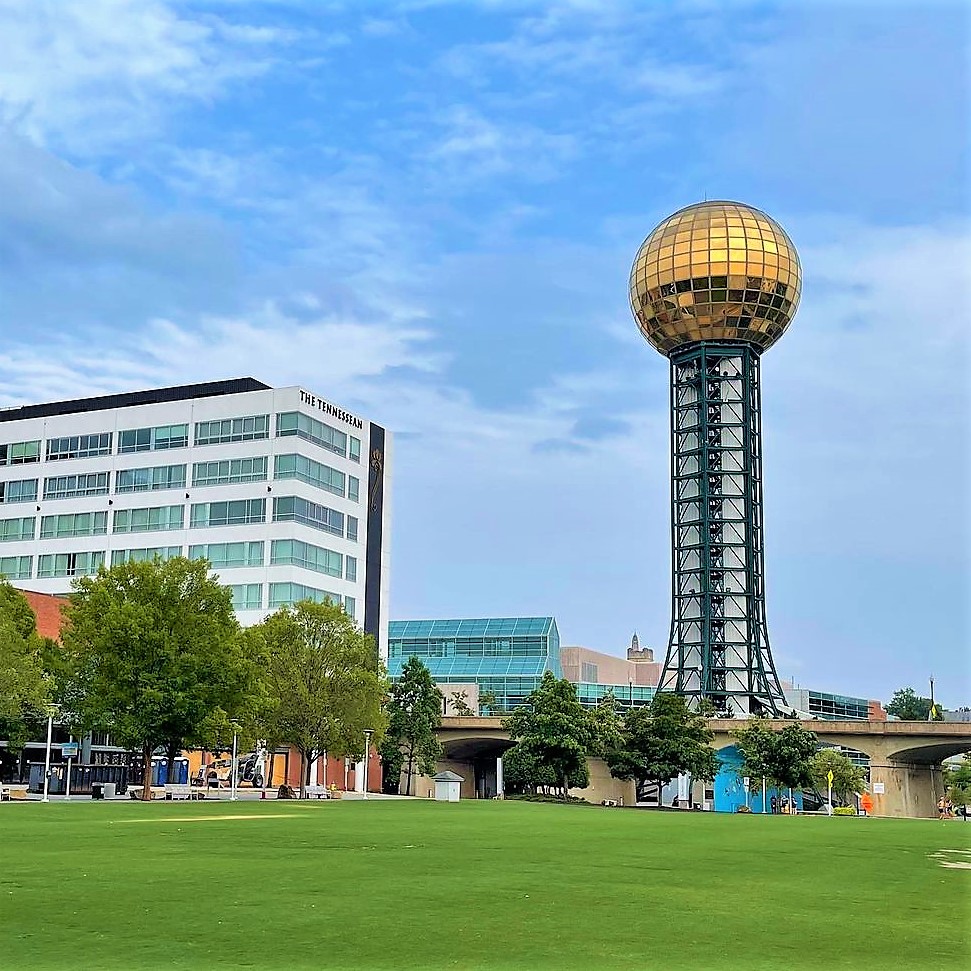 Photo Credit: @flips4evr
Art
Admission is always free to the Knoxville Museum of Art, home to one of the largest figurative glass-and-steel assemblages in the world. The "Cycle of Life" is just one of the impressive art pieces you'll find at this museum, which celebrates East Tennessee's rich and diverse culture and its connections to world art. If you're looking for inspiration, you'll find it here.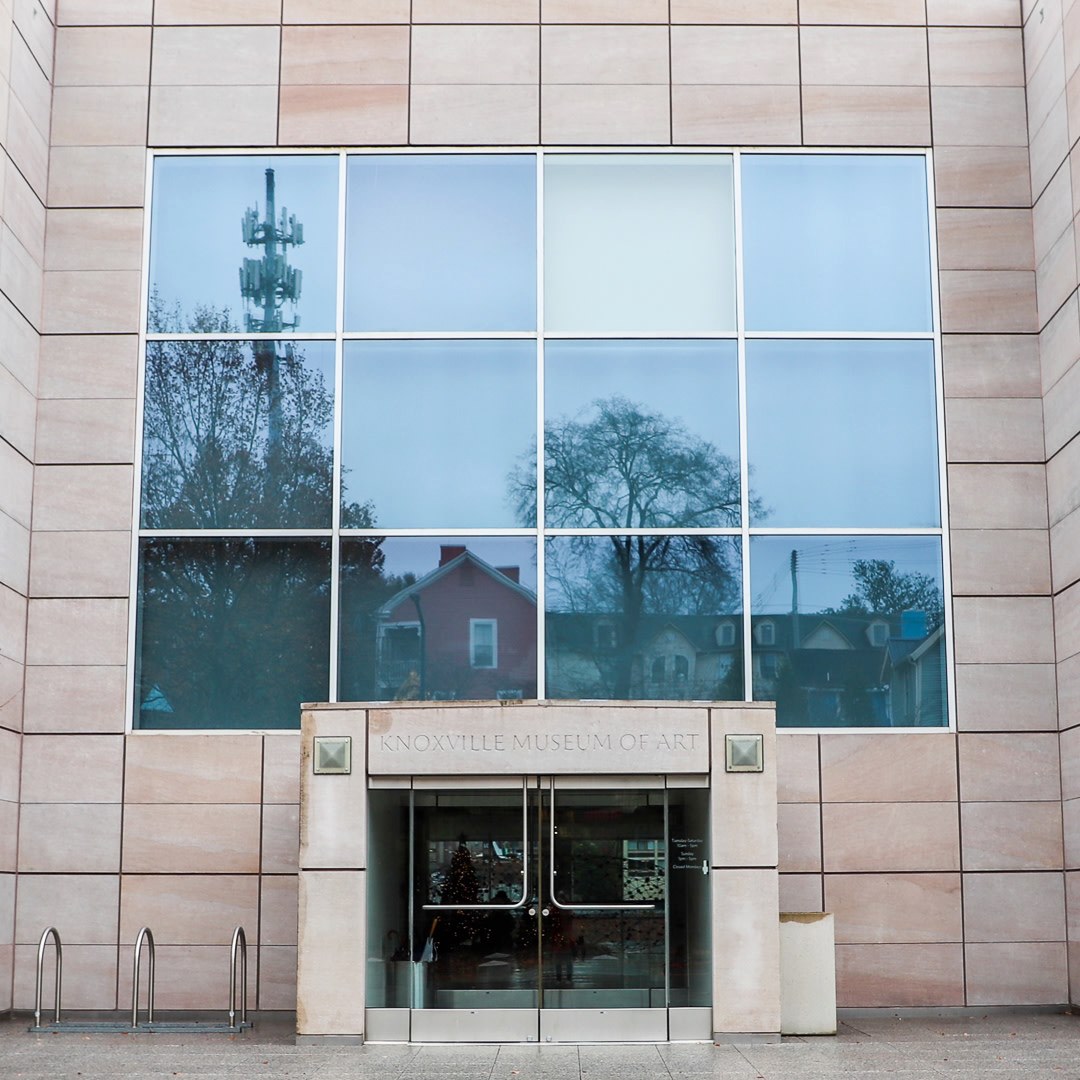 Local Art
Downtown Knoxville is also filled with galleries of all sizes boasting local and regional art. The Art Market Gallery is a cooperative of more than fifty East Tennessee artists dedicated to providing a vibrant marketplace for original art and fine crafts, including sculptures, outdoor glass art, pottery, and jewelry. The Emporium Center is 28,000-square feet housing multiple art galleries and individual artists, plus it's the starting point for First Friday ArtWalk – a great way to kick off your month!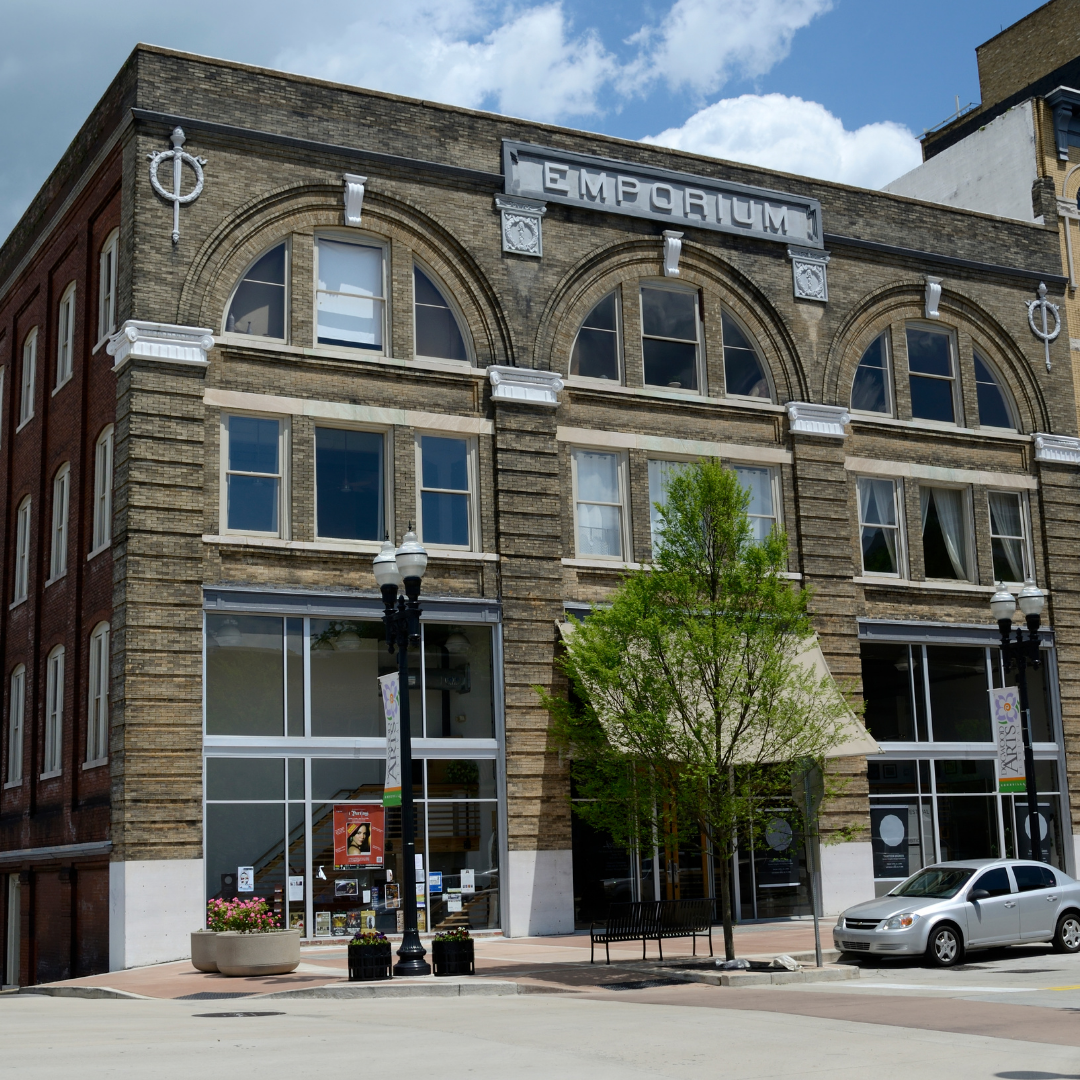 History
Defined by our historic beauty and independent spirit, Downtown Knoxville is filled with more than two dozen listings on the National Register of Historic Places. Get lost in the past at one of our museums – Museum of East Tennessee History, "The Birthplace of Tennessee" Blount Mansion, or Knoxville's first home James White Fort. And read the fascinating history behind many of the surrounding buildings at our Facebook hashtag #DowntownKnoxTBT. You can also plan your next outing using this resource from Knox Heritage: Historic Downtown Walking Tour.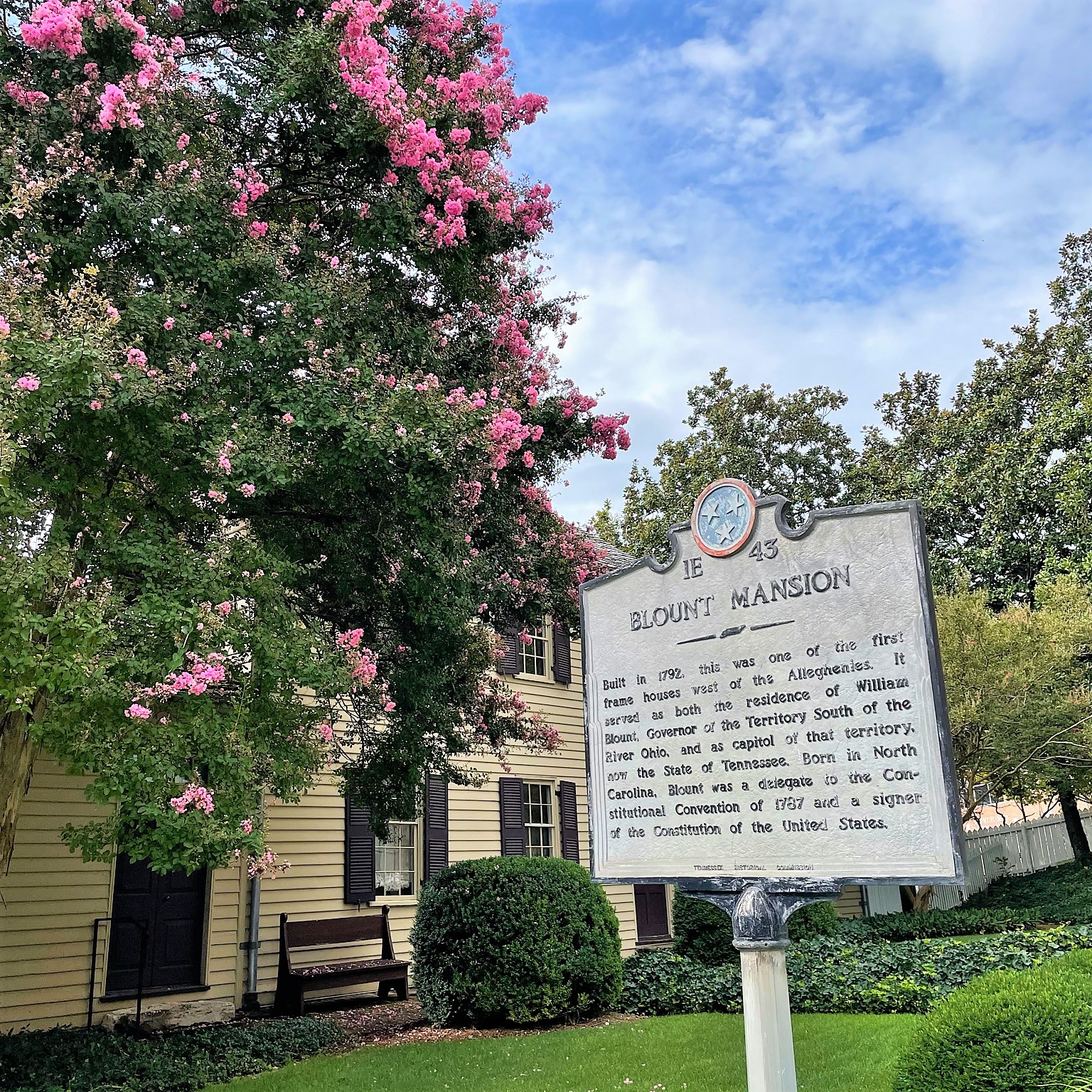 We just scratched the surface. Whatever you're looking for, we think you'll find it in Downtown Knoxville.
We invite you to explore every square inch!