Wicked Cool Cats Scavenger Hunt
Join us for a family-friendly scavenger hunt and enjoy some fun in Downtown Knoxville! Our nine clever felines are hiding in windows throughout the district—when you find one, you'll know you're someplace wicked cool.
Scan the QR code in the window at each location to register to win prizes (the more Cool Cats you find, the more chances to register and win.) Take a sunny afternoon (or a ghostly good evening) and explore everything we have to offer.
Wicked Cool Cats are hiding in storefront windows now through October 31.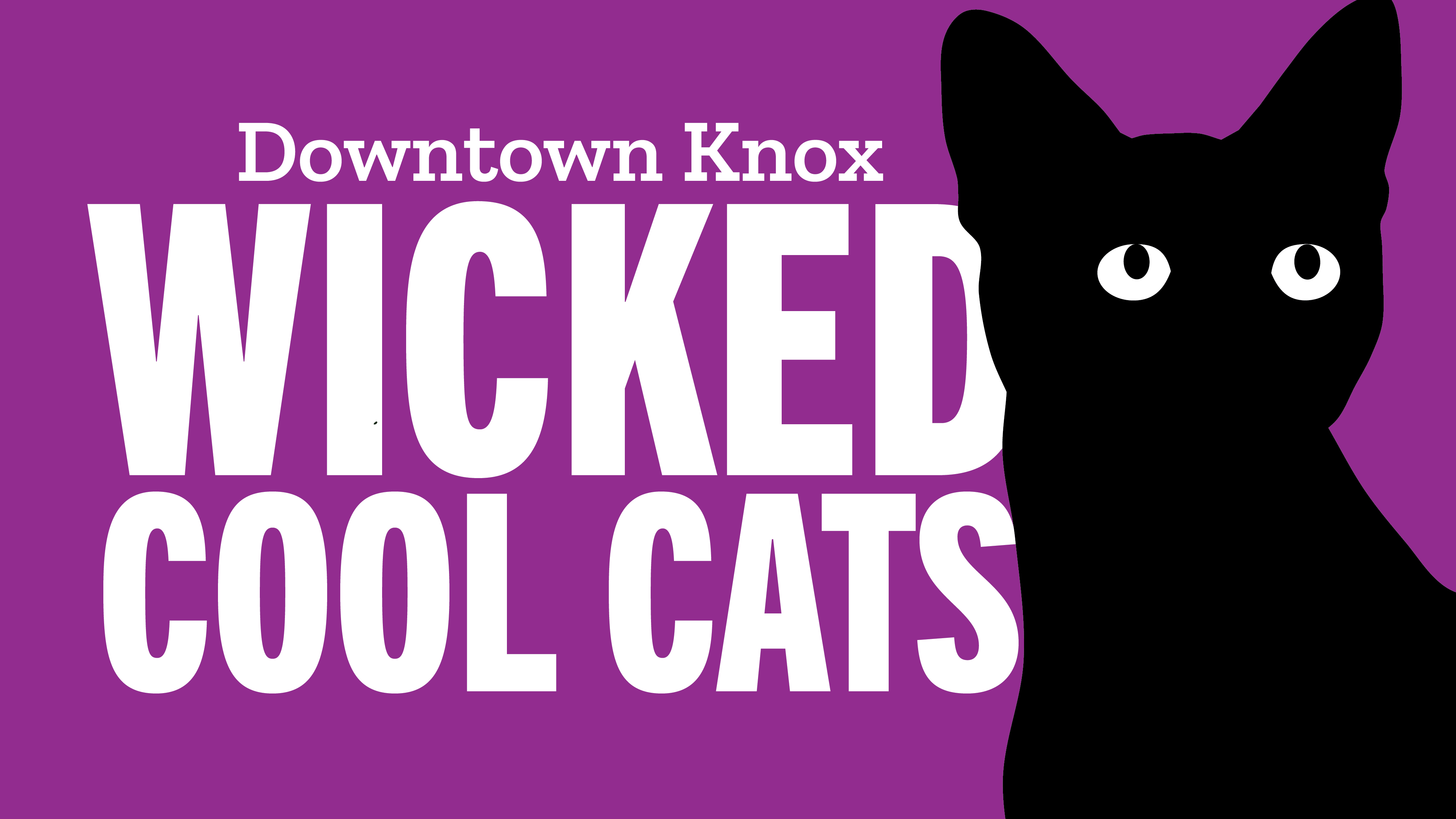 Visit the main scavenger hunt page for clues you'll need to get rolling. If you get a bit excited when you find one of our handsome little devils, well, that's why we have social media. Pose and post with #KnoxHalloween—we'll be watching!
Want a downloadable clue sheet?
Click here for clues and tips.