Girl's Trip to Downtown Knoxville, Tennessee
Planning a bachelorette party or a girl's weekend? Downtown Knoxville, Tennessee has wine bars, cute brunch spots, and relaxing activities that will make your trip with the ladies one to remember forever.
Morning
Start your day shopping at local gift stores and retailers; we promise you'll run across something you can't live without. Bliss & Tori Mason Shoes is a cute boutique voted Knoxville's favorite. You'll find a little bit of everything here, from flirty clothing and trendy accessories to luggage, journals, and home decor. It's like Anthropologie, but local! For quirky souvenirs and gifts for friends and family, head over to Rala. Everywhere you look, you'll coo, chuckle, and squeal over just how unique the store is. If you have more time before brunch, visit Nothing Too Fancy on Union Ave for a super comfy Dolly Parton t-shirt!
Brunch
After shopping, go for a delicious brunch at The French Market Crêperie, a beautiful French-inspired cafe. You'll be enchanted by the charming interior, tall ceilings, and European decor. They also have a lovely patio. Their signature dishes are the sweet and savory crêpes, but it doesn't end there: mimosas, iced teas, croissants, breakfast and lunch sandwiches, French onion soup, wines, seasonal cocktails, and more! Discover lots more brunch options in Downtown Knoxville.
Day
After satiating your taste buds, spend the rest of the day relaxing at spas and salons. You'll have no other option than to leave your stress at the door when you enter Wake Foot Sanctuary, Lox Salon & Spa and The Nail Room. At Wake Foot, enjoy conversation with your girlfriends as your feet melt into the handmade foot soaks of soaps, pure oils, and salts. After enjoying a long soak, shop handmade jewelry, natural hand-poured candles, and sensuous body care products in their shop. Next, visit Lox Salon in the Old City for a Signature Facial that also relieves tension with a neck massage. End your spa day at the Nail Room for a fancy medi/pedi and enjoy a complimentary margarita, sangria, or glass of wine.
Dinner
Reserve a table for dinner at Vida, a pan-Latin experience with a bold atmosphere and bold flavors. You can order a variety of tasty small plates for the whole table to enjoy, along with colorful, flirty cocktails. If y'all are foodies: Vida is a must-eat destination in Downtown Knoxville for your girl's weekend!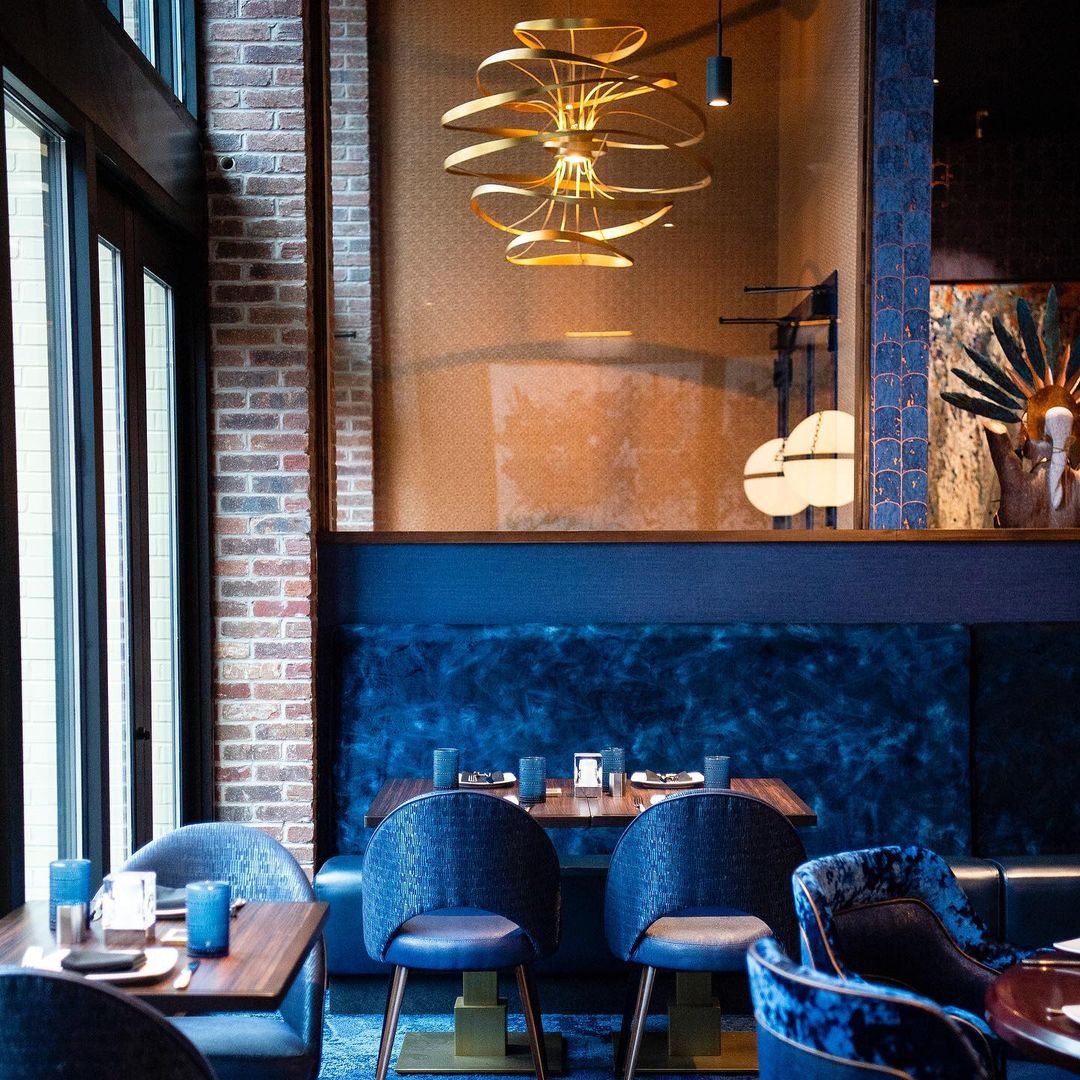 Photo Credit: @bpaciorka
Night
End the night poolside on top of one of the tallest buildings downtown, Radius Rooftop Lounge at Embassy Suites. This indoor/outdoor lounge has sweeping views of downtown buildings, the Sunsphere, and the Great Smoky Mountains. They serve up delicious craft cocktails that are just as tasty as they are beautiful.
Refresh your spirit...
With a day out or weekend away with your best girl friends in the heart of Downtown Knoxville, Tennessee.