Have a Ghoulish Good Time
Something (fun) lurks around nearly every corner! We've created a magical mood in Market Square with wickedly wonderful ghosts and lights—and spooky photo ops and creepy-crawly frights throughout downtown for safely snapping and sharing. Explore the city on foot and enjoy the surprises we've tucked away.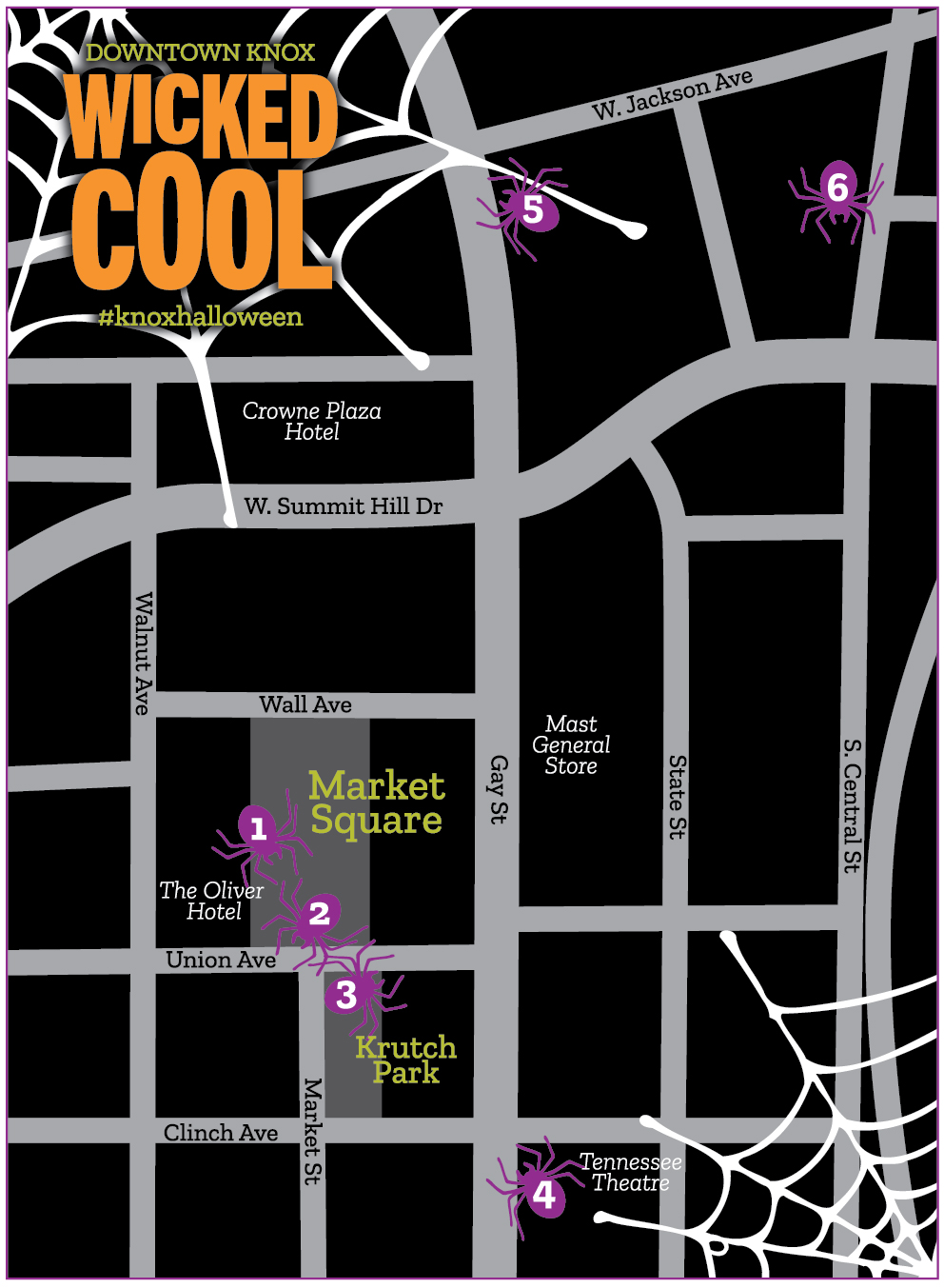 You'll find Wicked Cool additions for photos at these locations through October 31, plus frightful and fun decor at downtown businesses:
🕷 1 – Full Moon Photo Op [17 Market Square at the Knoxville Chamber and Knoxville Entrepreneur Center]
🕷 2 – Ghoulish Grove [Market Square Grove at Market St and Union Ave]
🕷 3 – Krutch Park Creature [Archway at Market St and Union Ave]
🕷 4 – Costume Photo Contest [604 S Gay St at the Tennessee Theatre marquee]
🕷 5 – Breezeway Spiders [112 S Gay St at the Emporium Apartments]
🕷 6 – Old City Spiders [125 S Central St at Central Market Group]
Download a printable map.
And a big shout-out to Downtown Knoxville Alliance, Dogwood Arts, City of Knoxville, Graphic Creations, Christmas Decor Plus More, and downtown property owners for their help in bringing these installations to our city streets.
Share photos with hashtag #KnoxHalloween or upload them here.